Season 3 begins! Hide and Explode, Momo getting shoved in jackets, and some really awesome animation!
Also, Zuko being an idiot. But that's normal.
So far, things are off to an interesting start!
#RachelWatchesAtLA
Aang low-key beating up the popular kid without throwing a punch was everything I wanted.
#RachelWatchesAtLA
Sokka's Gantt Chart, to make sure the Gaang is on track to take out the Fire Lord, makes my Producer heart sing.
#RachelWatchesAtLA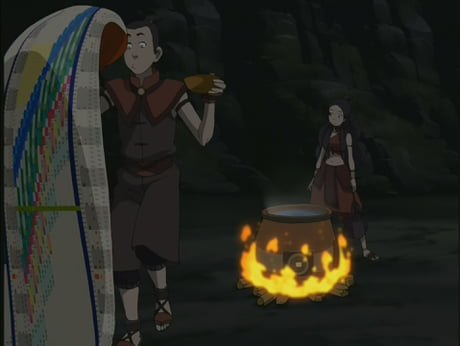 Hama needs to be protected forever and I love mysterious old grandma. I think this is the Bloodbending episode but -

#RachelWatchesAtLA
Oh. Well then. Hama no longer needs to be protected.

This episode is dark AF.
#Avatar
has gone full anime with this no-pants, math test, and ridiculous outfits straight outta the 80s episode.
#RachelWatchesAtLA
Wow.