State Rep. Darren Bailey, takes the "stage" to roaring applause. Bailey was kicked out of legislative session last week for going maskless.
#Chicago
#COVIDー19
The organizer of this rally has told protesters that police alerted them to complaints about social distancing. A roar of boos came from the crowd with folks yelling, "We aren't doing that", "Arrest us all pigs" and "Who fucking snitched"
#Chicago
#COVIDー19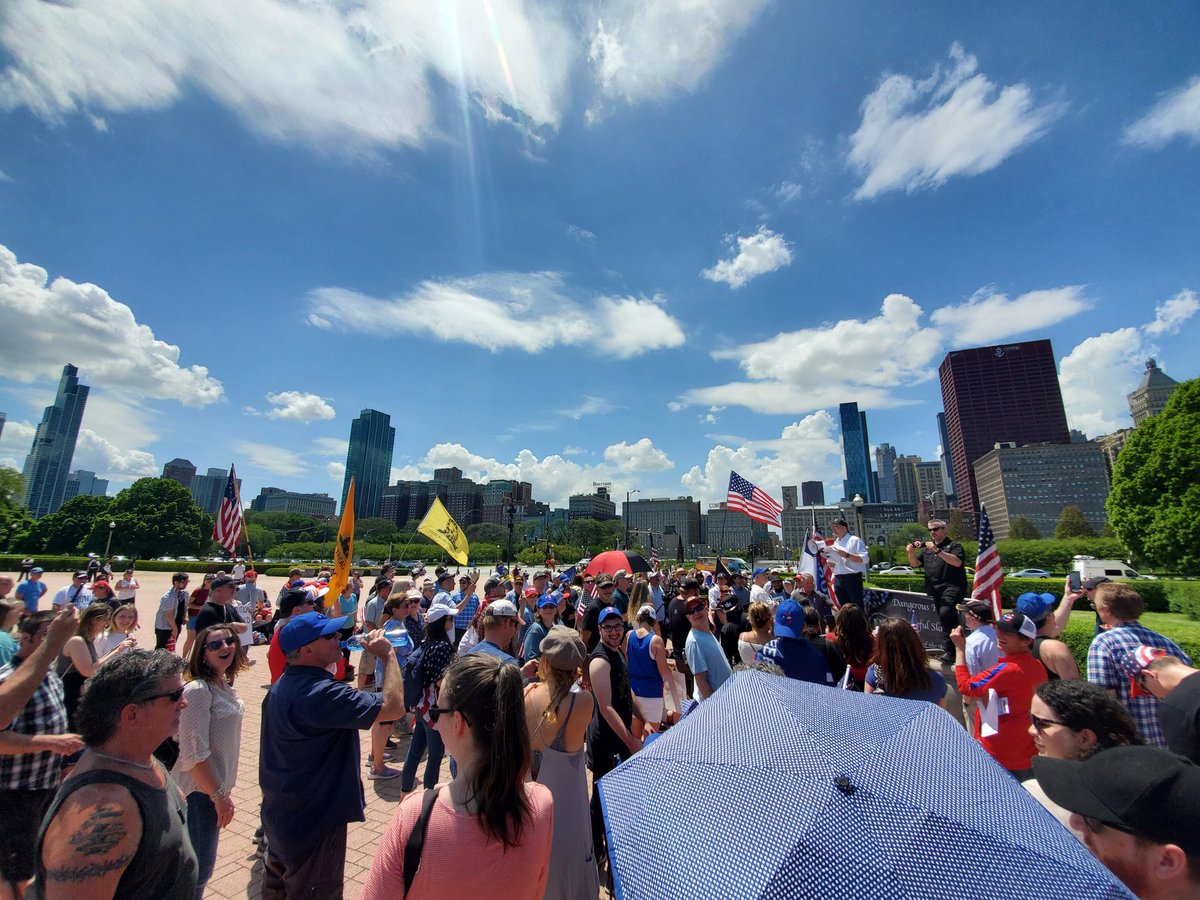 Chicago police bike units and foot patrolls have been on the outskirts of this rally since the beginning.
#Chicago
#COVIDー19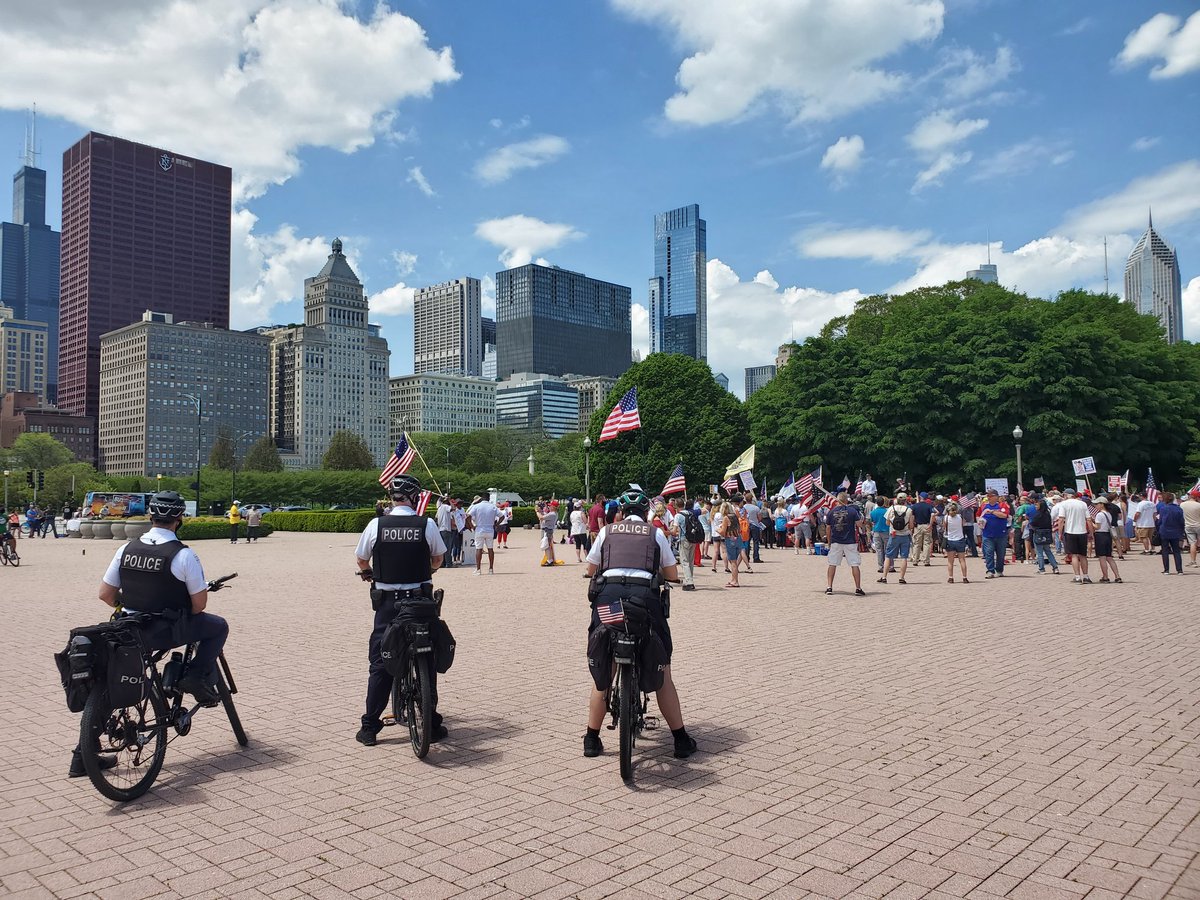 More bike units are starting to descend on Buckingham Fountain, the crowd attitude towards the police is devolving rapidly.
#Chicago
#COVIDー19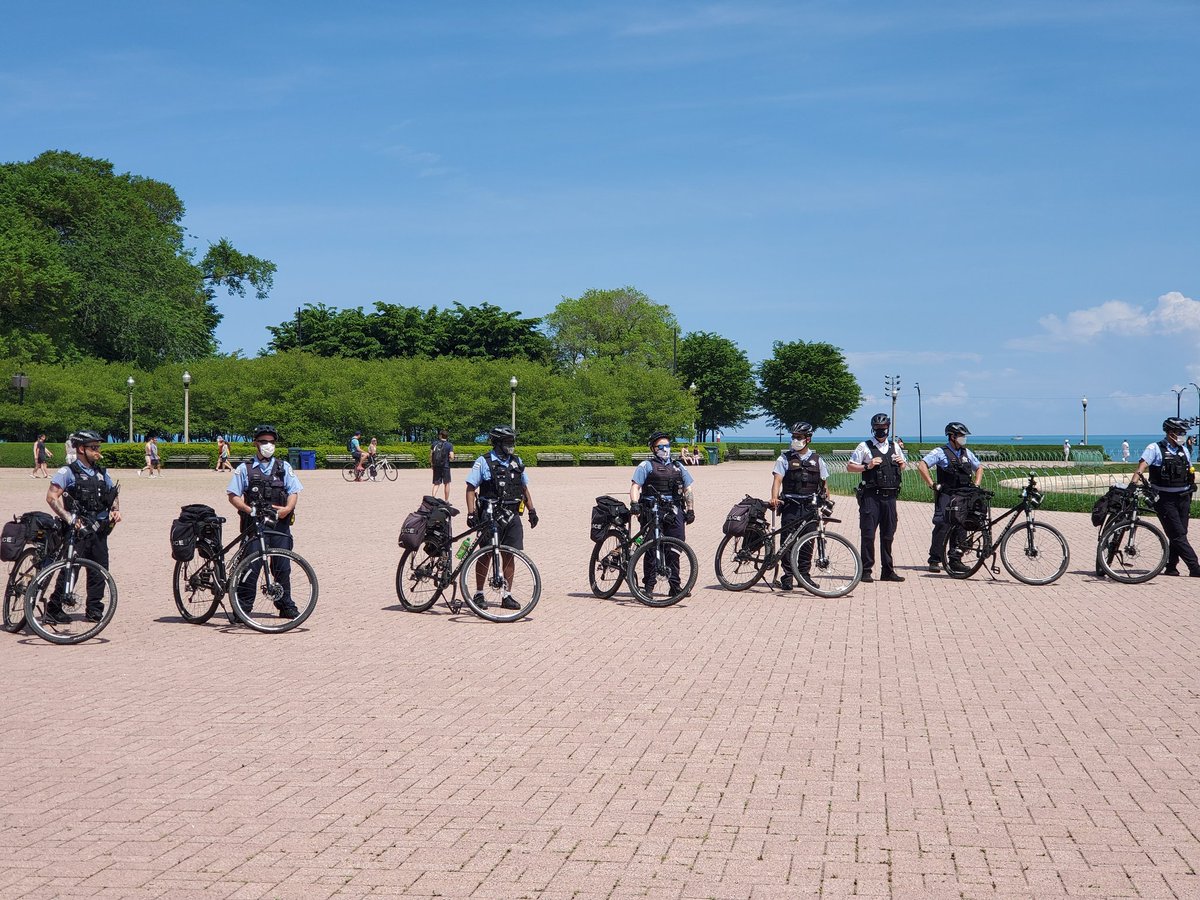 Things are starting to wind down but the crowds a bit riled up on the expanded police presence.
#Chicago
#COVIDー19