For those interested, here is a picture from the site visit yesterday (after the construction of the houses & with all those present visibly adhering to the COVID-19 Disaster Management Regulations):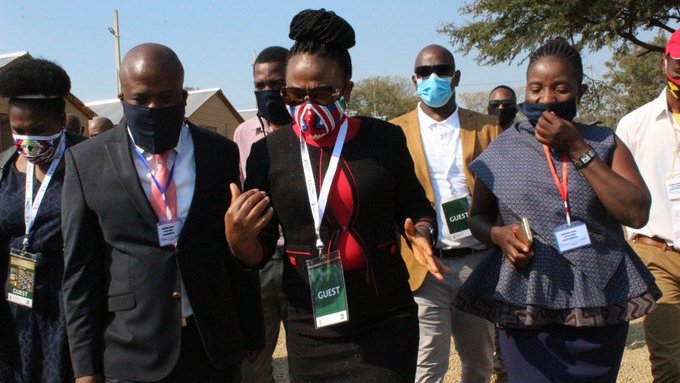 For those for whom facts matter:
• The Office of the
@PublicProtector
(led by
@AdvBMkhwebane
) received a complaint in connection with evictions & the dire living conditions at Plot 323 in Wilgespruit, Honeydew in mid-2019.
• 3 August 2019: Office visited the Plot and was shown around by Ward 97 ANC deputy chairperson, Lebo Mofokane.
• November 2019: The first mobile clinic was opened in the Ward. Government confirms that housing will be prioritised.
• April 2020:
@The_DHS
announces that the 72 housing units are completed & ready for occupation.
• 24 May 2020: With masks on, the Department hands over the units. Present were the two Chapter 9 institutions that represented the interests of the community & pushed delivery.