In last Mahrashtra Political thread I told you what transpired between the formation of MVA government. Today I will reveal you the true chess board of the state & some hints on main Players & it's handler the master Chess player (AS).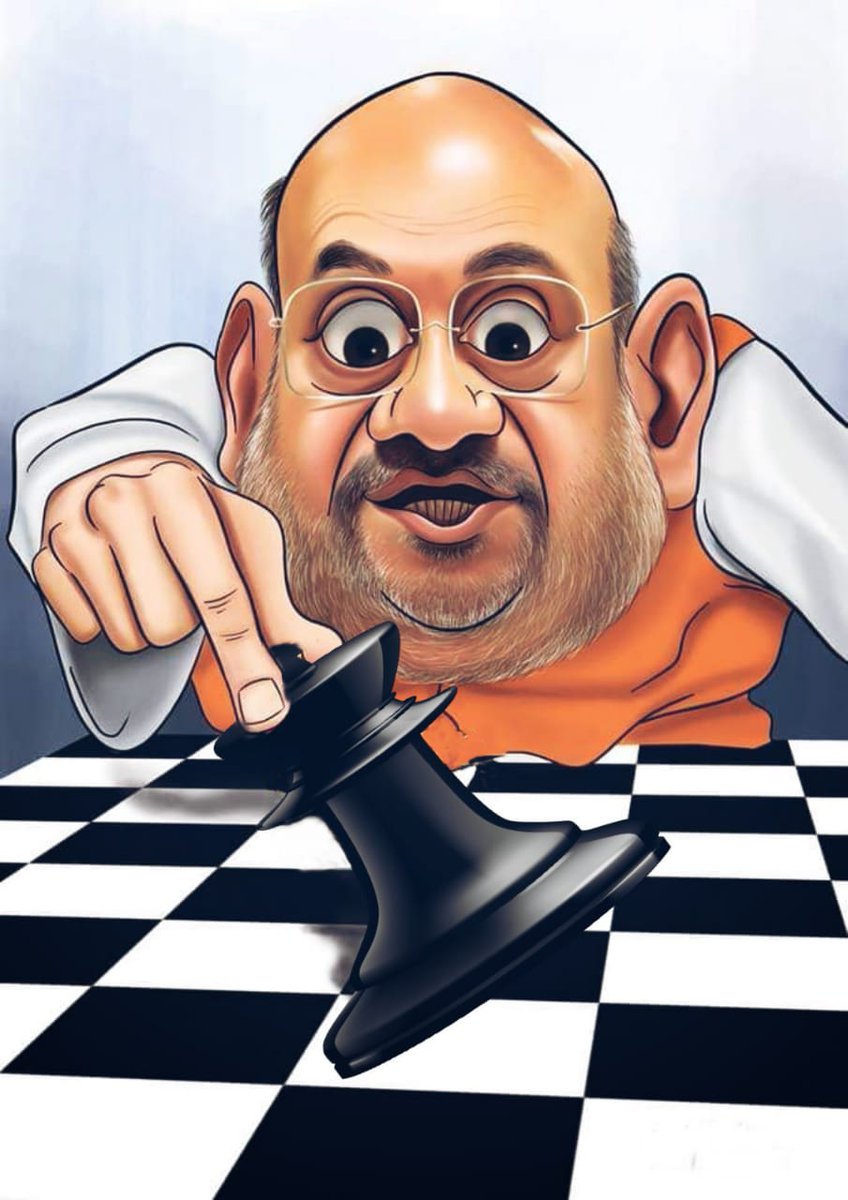 With each passing day MLA who are part of the Government are getting dissatisfied with their CM
@OfficeofUT
& his governance style. So much so that their are currently three factions as of now in MVA Government.
For all of your understanding let me tell you that currently Master Chess Player (AS) is holding Two Wazir & one Hathi of opposition camp, these are the the three factions who are dissatisfied with Uddhav Thackeray government.
Now the question arises who are these Two Wazir & one Hathi what are their strength & what are they bringing to the table for BJP without naming them I will give you some hints .
So the first Wazir comes from Western Maharashtra having 22 MLA on his side ready to shift Anytime on the one call of Master Chess Player (AS).
Second Wazir who is having 17 MLA on his side comes from the city near capital of State also know as city of lake. He too is on standby for that one phone call of (AS) . He is the last true Hindutva leader on opposition camp.
Now comes the Hathi very young Hathi from Marathwada with 9 MLA on his side he is also waiting for just that one call from the master player (AS).
With these three players BJP is now holding 48 MLA behind themselves. With each passing day negotiations are on with many more MLA & efforts are being made to take this number to 60.
What we will be seeing in near future will be the biggest political coup the state of Maharashtra have ever witness. Make no mistake it was Devendra Fadnavis who was the winner on 24th October 2019.
With this chess move the MASTER PLAYER is only doing justice to the people mandate. Now the question arises of timing. So my deep sources tell me that it can happen as early as July 2020 or maximum November 2020.
So get ready with your



coming days you will see how modern day chanakya (AS) takes Mahrashtra & it's politics by storm.
#JaiMaharashtra
#JaiHind