Breonna was an EMT. It's likely her biggest fear was the coronavirus.
One night the police served a drug warrant.
At her apt.
For a man that didn't live there.
After midnight.
No announcement.
He'd already been detained.
Breonna was shot 8 times.
#OneVoice1
Breonna's boyfriend, Kenneth Walker, was in the apartment.
He shot at officers when they attempted to enter the apartment without announcing themselves.
After midnight.
Police fired more than 20 rounds.
Walker, a licensed gun owner, was arrested and faces charges.
#OneVoice1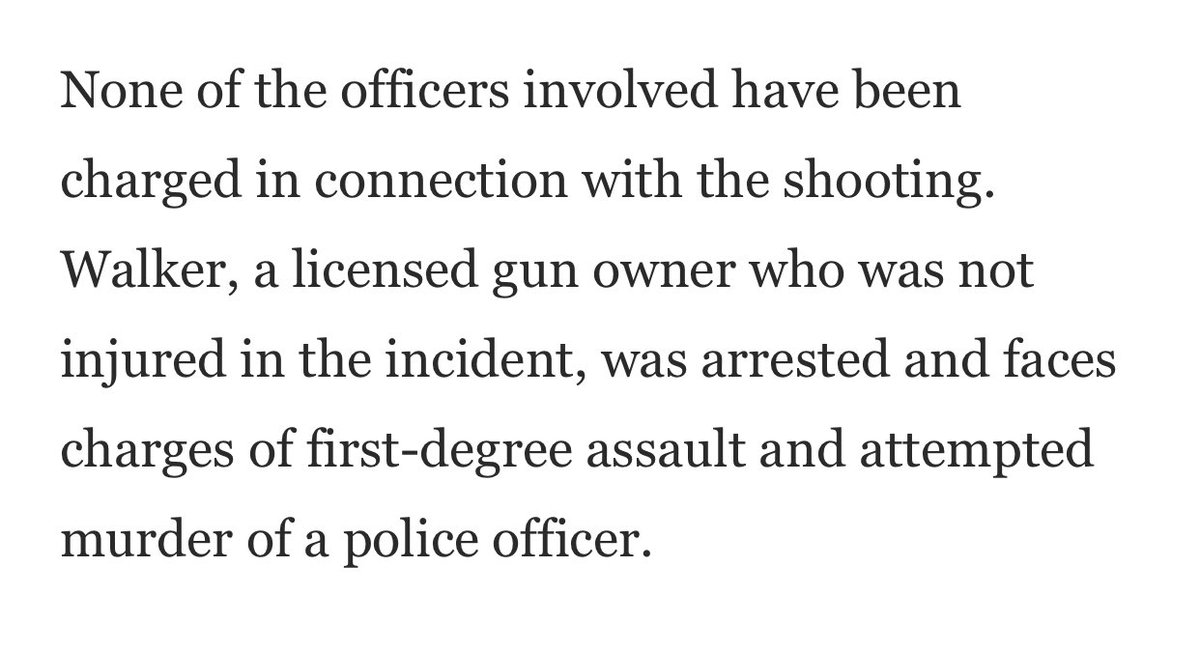 ----
Breonna's mother, Tamika Palmer, received a late-night call.
She drove to her daughter's apt.
To the hospital.
Back to her daughter's apt.
The officers gave her little info.
This is a mother.
In the dark.
For several hours.
She realized her daughter was dead.