More on Flynn case -
Part of the "Watergate Prosecutors" group who filed a brief opposing the DOJ motion to dismiss is Jill Wine-Banks.
Ms. Wine-Banks is a Trump/Russia collusion nutter who claimed General Flynn would get "immunity for kidnapping"
Good job Judge Sullivan!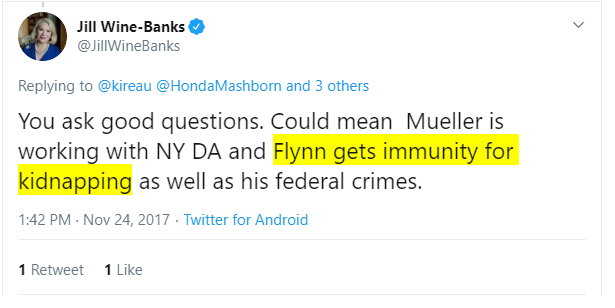 "Watergate Prosecutors" member Jill Wine-Banks was a huge fan of the Steele Dossier.
She also took the "Avenatti Dossier" seriously.
The Avenatti Dossier ID'd financial transactions of the wrong Michael Cohen(s).

Those who oppose the Flynn case dismissal - Watergate Prosecutors member Jill Wine-Banks:
"Mueller can prove conspiracy with Russia beyond any doubt."
Peddlers of conspiracy theories.
These are the people Judge Sullivan will listen to.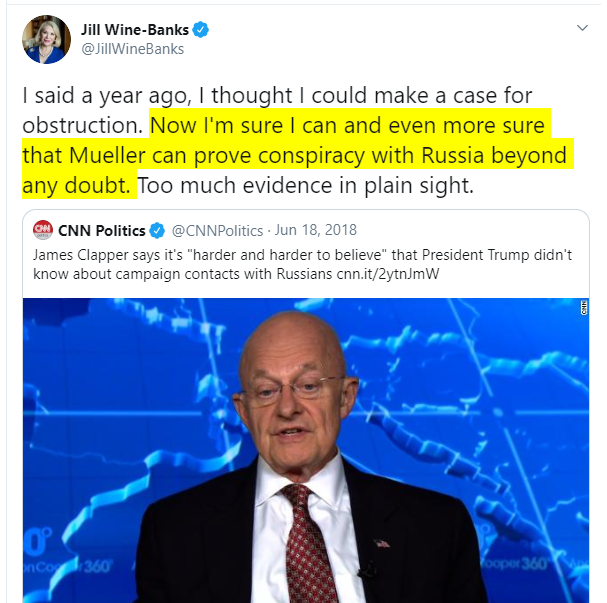 From their motion:
"The Watergate Prosecutors . . . are uniquely suited to help ensure a fair presentation of the issues raised by the Govt's Motion [to dismiss]."
What a joke.