Out now: Based on 74 intrvws, our new
@Amnesty
report documenting unlawful attacks, mass displacement in NW
#Syria
* Documents more than dozen attacks on hospitals, schools
* Exploding humanitarian crisis
* Calls for maintaining UN cross-border aid
https://bit.ly/2WhLTue
#Idlib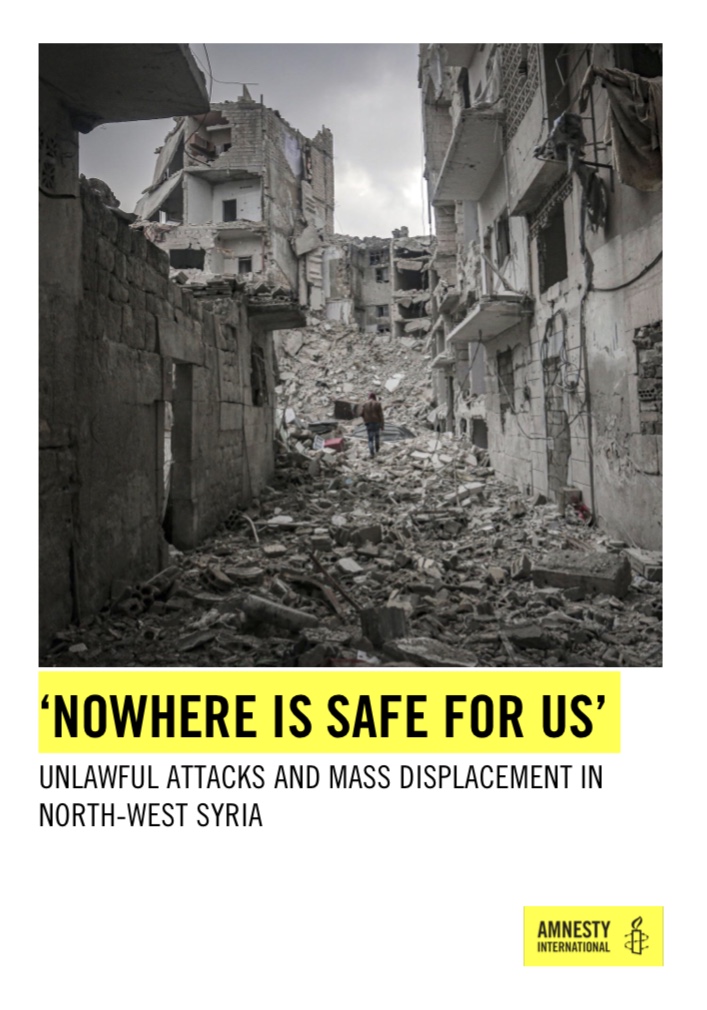 The latest offensive on NW
#Syria
Dec 2019-March 2020 was a resumption of the campaign that started in April 2019 targeting last pocket under opstn control. We documented 18 attacks on medical facilities + schools by Syrian & Russian govt forces between 5 May 2019 & 25 Feb 2020.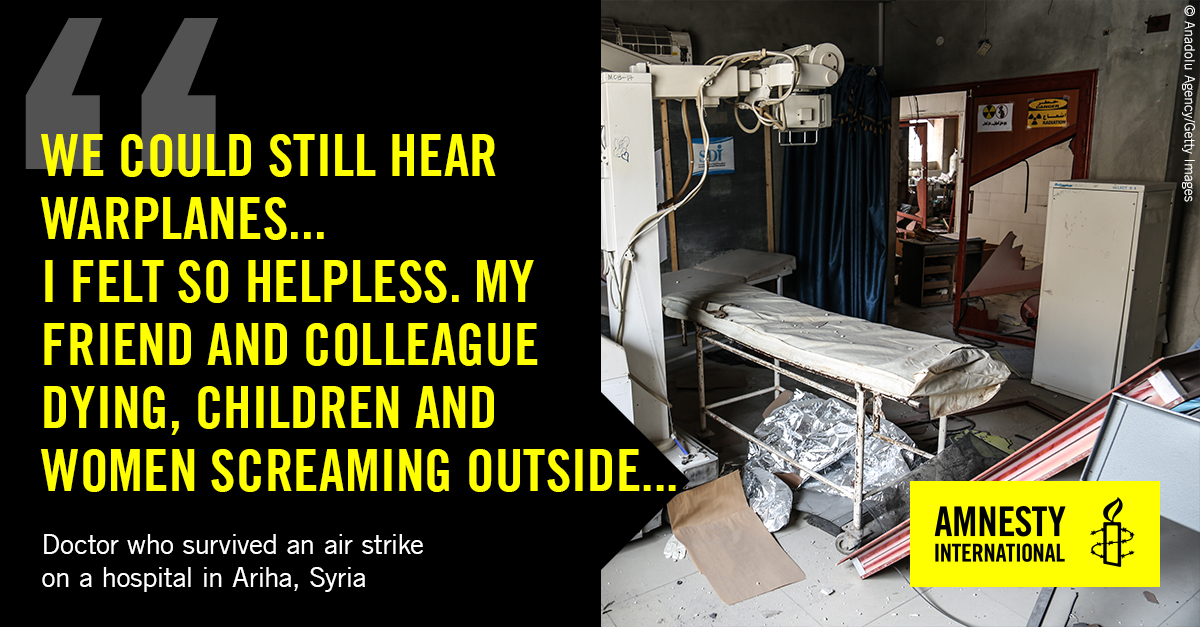 Of the 18 attacks we documented,
#Syria
-n govt forces carried out 3 ground attacks, 2 barrel bomb attacks. The remaining 13 attacks were launched by fixed-wing aircraft: 2 by Syrian govt forces, 7 by Russian govt forces, and 4 by Syrian or Russian govt forces.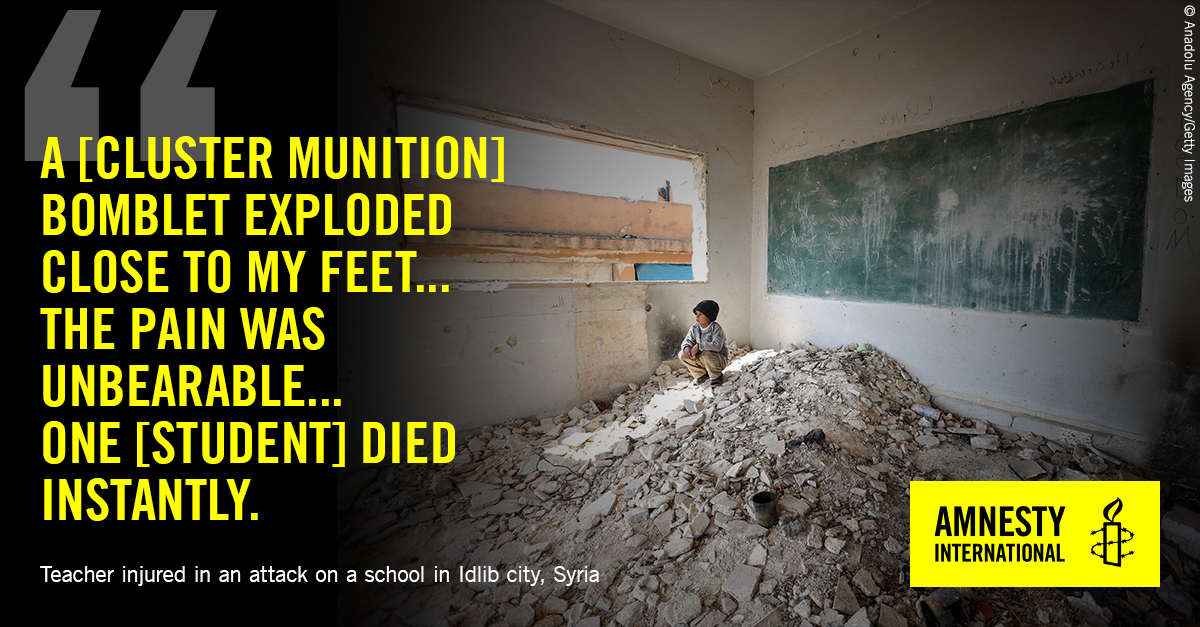 We interviewed witnesses of attacks, corroborated testimony by examining sat imagery, verification of open-source material by our Digital Verification Corps. We also obtained logs of aircraft observations by flight spotters + intercepted aircraft radio comm btwn pilots & control.
In the intercepted aircraft radio comms we obtained, we could hear the pattern of code words first reported by The New York Times repeated frequently as Russian pilots discussed specific attacks w their ground control; e.g. "Correction," for locking target, "777" green light.
Of the intercepted audio we obtained, we matched a set to 1 of the attacks we documented: air strikes that hit al-Sham hospital in Kafranbel on 11 May 2019 putting it out of service. Combining flight observ. + audio, we could tell a Russian pilot "worked it" (confirmation code).
These attacks by Syrian & Russian govt forces entail serious violations of intl humanitarian law. These violations amount to war crimes. Also, they're part of Syrian govt's widespread+systematic attack on civilians in areas under opstn control, constituting crimes agnst humanity.
Close to one million people were displaced as a result of the latest offensive on NW
#Syria
. They joined an already exploding population of IDPs trapped in the region. Even before the escalation, the humanitarian response was overwhelmed trying to meet needs.
Many of these families have been displaced more than once over past few years. Many told us how they worried abt their children amid harsh weather, attacks following them in displacement. Displacement shelters & their vicinity were hit.
#Idlib
#Syria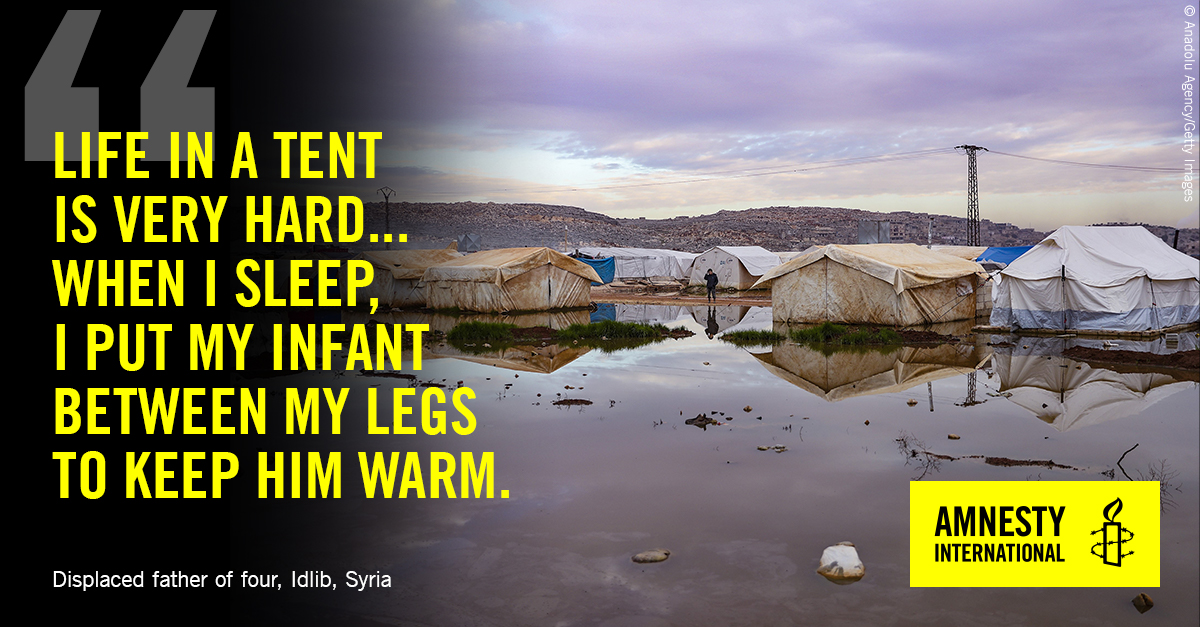 Displaced families spoke of inability to find jobs, dwindling aid. Despite ceasefire, many are stuck. Can't get out, can't return to hometowns taken by govt or at risk of being taken given record of arrests/disappearances/unlawful killings. Also return to what? Widescale Damage.