#IWonderWhy
this mass migration on foot is being permitted?Any competent govt can stop it in 2-4 hours. But Govts of
@BJP4indla
,
@INCIndia
& ors continue to permit it. Do they not realize the misery & danger of families with kids walking 1000s of KMs or do they just dnt care?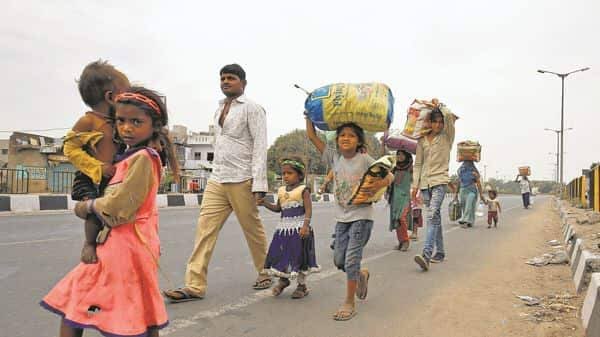 No one is gaining by making these ppl go on this desperate march on highways & railway tracks. Only result is that incompetence & incapacity of our administration is being proved beyond any doubt. So why don't they stop it.
@yamunajiye
@BhavreenMK
@ritikadube
@NSOOD6
@SeemaM4
#iWonderWhy
these images don't shake the conscience of
@BJP4India
@INCIndia
, other political parties and most importantly the civil society and compel them to protect these poor migrant workers and their families.
@priyankagandhi
@nitin_gadkari
@ShashiTharoor