In the early weeks (3/1–4/4) of the
#CoronavirusOutbreak
, the US had ~15,400 excess deaths—above average for that time of year—nearly DOUBLE the 8,128 deaths attributed to
#COVID19
then.
Our current 55,843
#coronavirus
deaths may actually be >100,000.

https://www.washingtonpost.com/investigations/2020/04/27/covid-19-death-toll-undercounted/

@NYGovCuomo
acknowledged that
#NewYork
's
#coronavirus
death toll is "not an accurate total number of deaths, in my opinion...That number is going to go up. Those deaths are only hospitalization or nursing home deaths. That does NOT have what are called at-home deaths."
#COVID19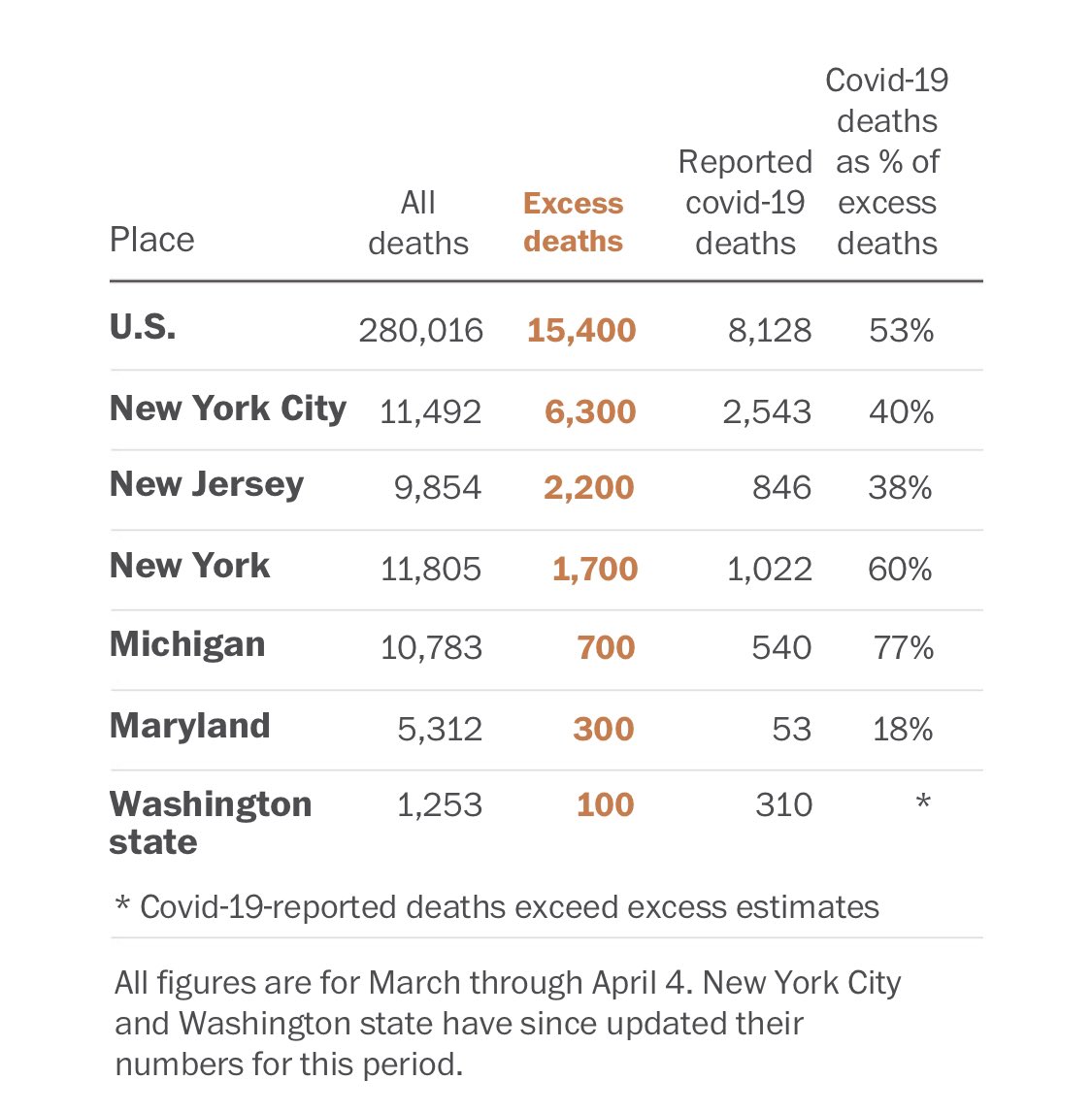 A handful of states recently began reporting "probable"
#COVID19
deaths (not confirmed by
#coronavirus
test), but most states have NOT. For example,
#NewYork
state, unlike New York City, has not.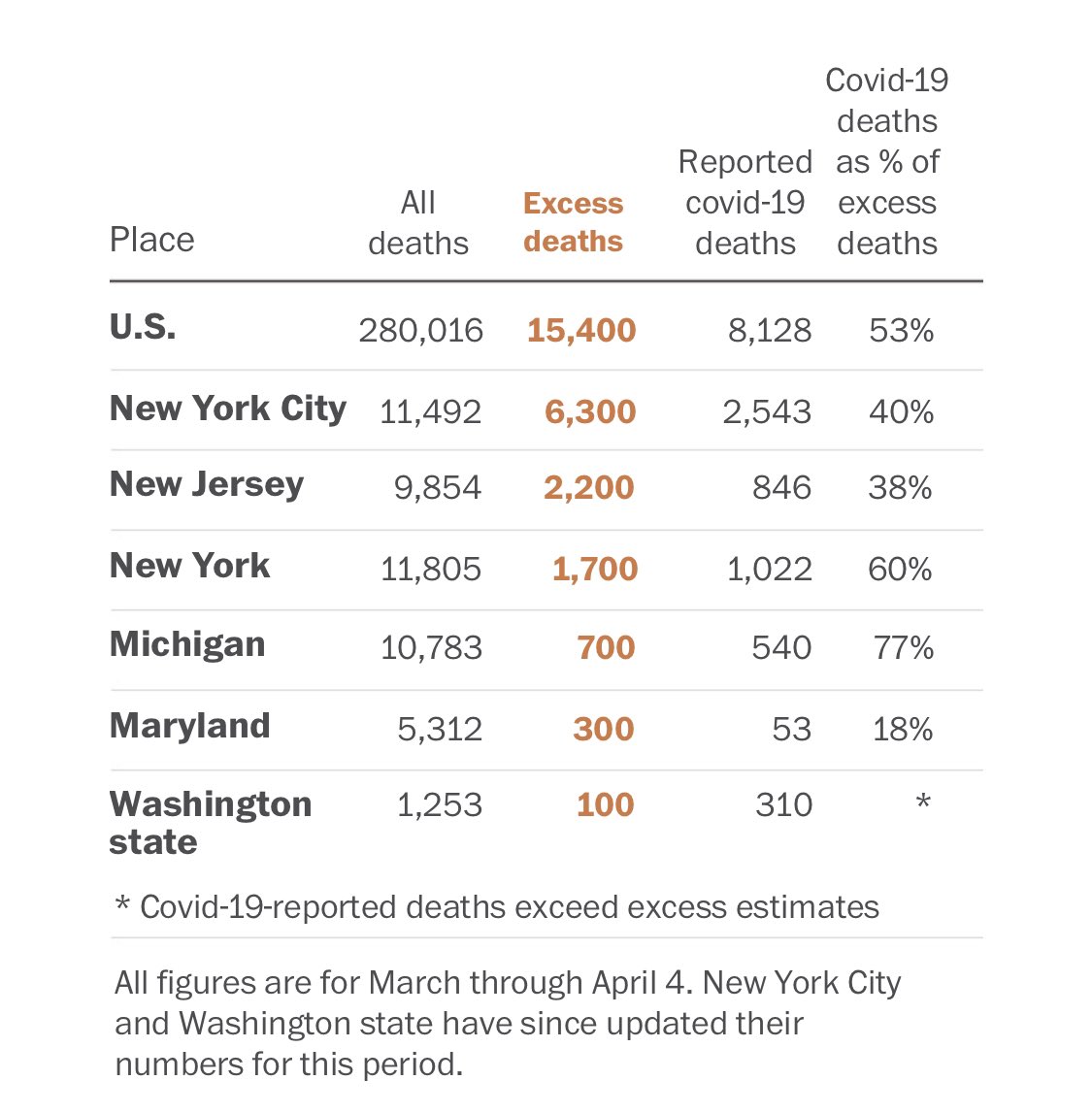 Elected officials need ACCURATE data about the *actual* number of
#COVID19
cases and deaths to make informed decisions about reopening. In the absence of adequate
#coronavirus
testing, the number of "excess deaths" is an important metric that should be closely watched.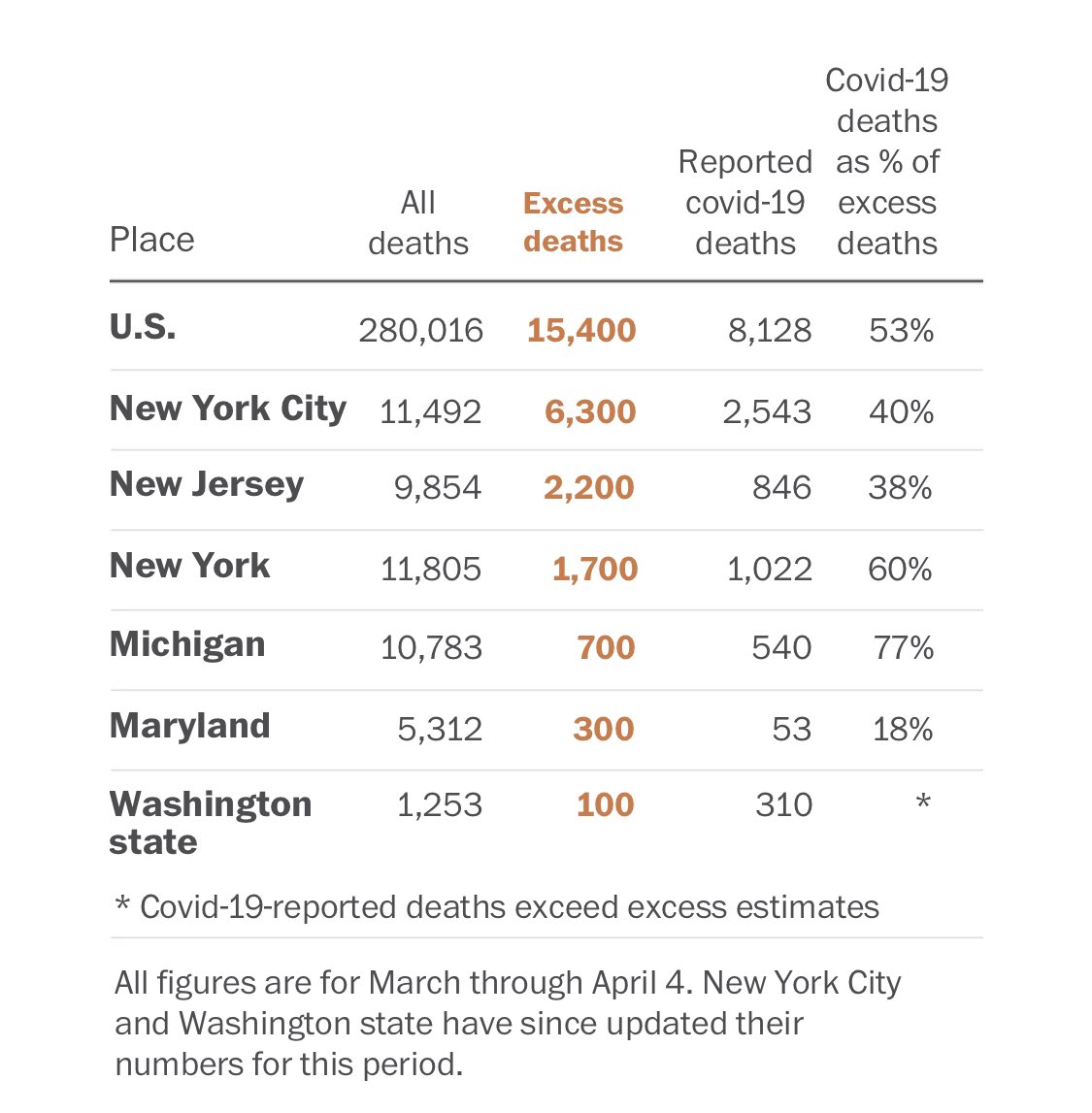 Between 3/1–4/4,
#NewJersey
had ~2,200 excess deaths, a **260% INCREASE** over the reported 846
#COVID19
deaths during the same time period.