Sending

to parents, guardians & students! Today starts the 1st full week after learning schools will be closed for the rest of the school year. We all saw it coming & know it's the right call for public health, but still very stressful & made even more so with a rough transition
Blaise & I just had a Zoom mtg w his wonderful teacher & K1 class. She's doing her best to tailor remote learning to each student's needs as assessed prior to shutdown. But fewer than half the families in the class were able to take part in this quickly scheduled 10am meeting.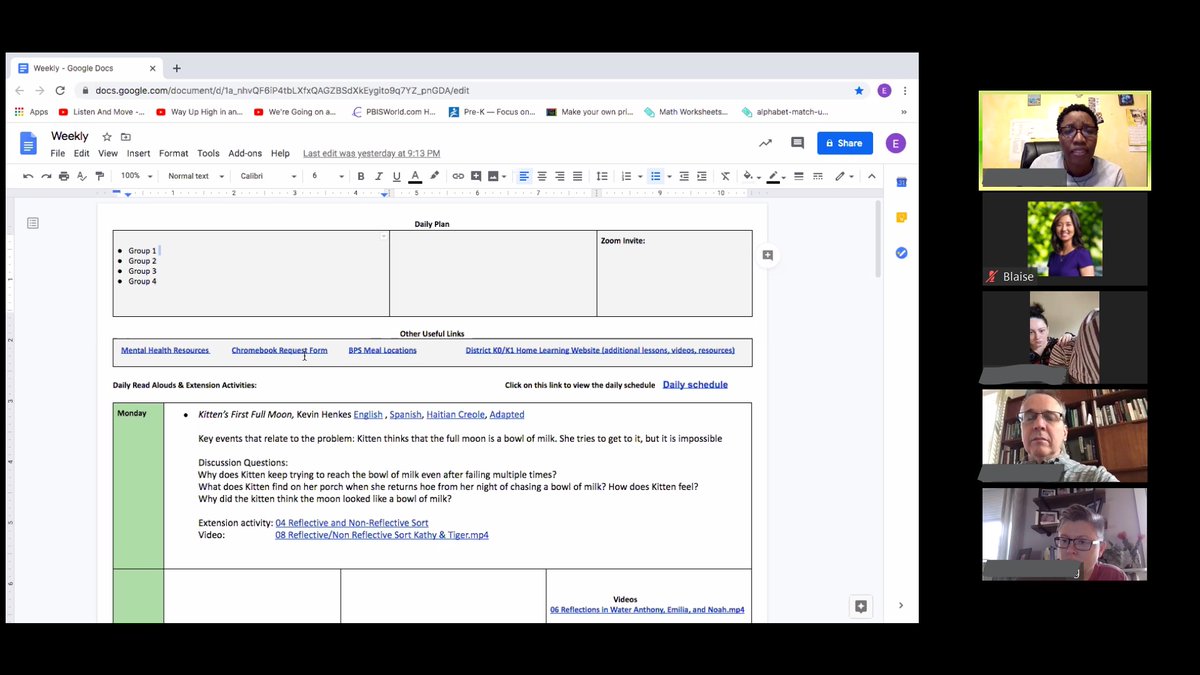 I've also heard from other families this morning who have been confused by sudden instructions for immediate new requirements & deeply worried about the growing inequities we will see across
@BostonSchools
.
ICYMI on Friday, HS student Shelby T. shared inspiring insights on how young people are adjusting to
#COVID19
& school closures. We discussed self-mgmt, food insecurity, & HS seniors grieving their senior year together. Video:
Supporting our families means not just closing buildings but also addressing disparities students have faced since long before
#COVID19
& needs that go beyond academics. We must equip teachers to navigate the challenges of remote learning & partner to reach every child & family.
This means removing barriers to online access & technology AND ensuring an equitable, supported transition to remote learning, particularly for students with special needs & English language learners.
To be clear, it's not just about finding the right apps & measuring who is logging on. Every family is experiencing a near-impossible juggling act right now, and this will go on for an unprecedented length of time.
Schools play an important role in food access & economic support for families. Our BPS plans should also boost public safety--addressing domestic violence risks, mental health & trauma supports, & giving certainty to summer programs & paid youth jobs that are safe during
#COVID19