Audit of bigotry: How Indian media vilified
#TablighiJamaat
&
#Muslims
over
#coronavirus
outbreak.
Communal hatred, fake/biased news, conspiracy theories,The coverage of the
#Nizamuddin
congregation had it all.
holding them solely responsible for the outbreak in India.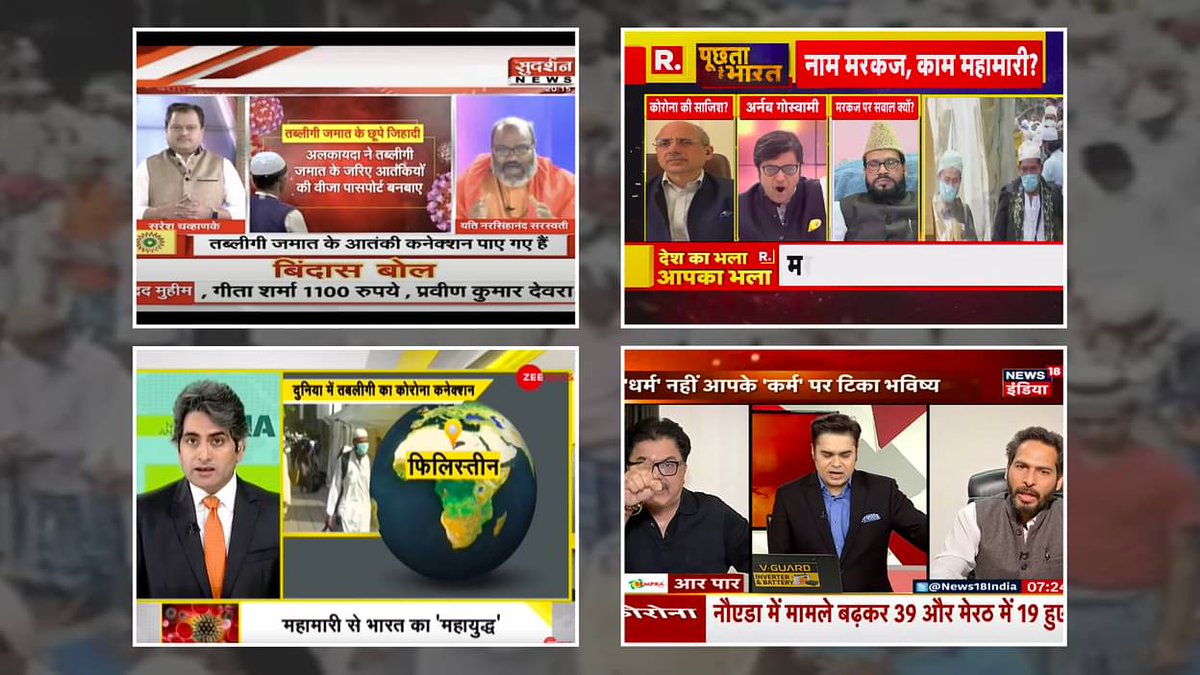 This is how
#SureshChavhanke
, the head of 
#SudarshanNews
, opened his show Bindaas Bol on March 31. Chavhanke did not feel the need to offer evidence for his incendiary accusations. His bigotry was "news" enough.
the media ramped up its demonisation of the
#Muslims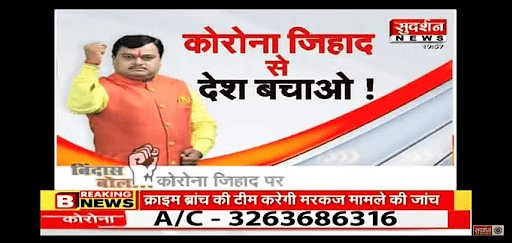 They peddled
#fakenews
and made up conspiracy theories. Muhammad Saad, head of the
#TablighiJamaat
, was called a "terrorist" and " the maulana of death", the attendees were described as "human bombs" & linked to terror groups, and, of course, Pakistan without a shred of evidence
#AmarUjala
&
#RajasthanPatrikaa
prominent Hindi daily, alleged that quarantined Tablighis in Uttar Pradesh's Saharanpur defecated in the open at the facility after their demand for meat was rejected.
It was all a lie, as the Saharanpur police confirmed on April 5
#IndiaTV
uses a 2017 video & claimed that "spitting habit" of the Tablighis , were undermining govt effort to contain the
#coronavirus
.
A ticker running alongside the video asked, "Which maulana is behind Jamaat's corona symptoms?"
It was found false
https://www.altnews.in/india-tv-uses-2017-video-to-falsely-claim-islamic-preacher-provoked-jamaatis-to-spit/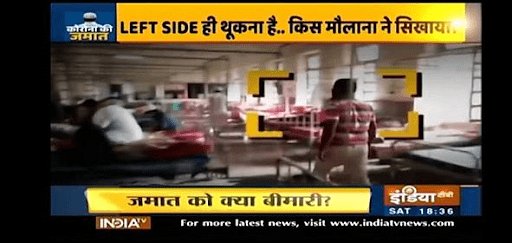 #TV9Bharatvarsh
 broadcast a viral video of a
#Muslim
vendor licking his thumb while selling fruits ,implying that he was intentionally spreading the virus.
As a result, MP police filed an FIR against the vendor, Sheru Khan.
But Newslaundry investigated the claim and found the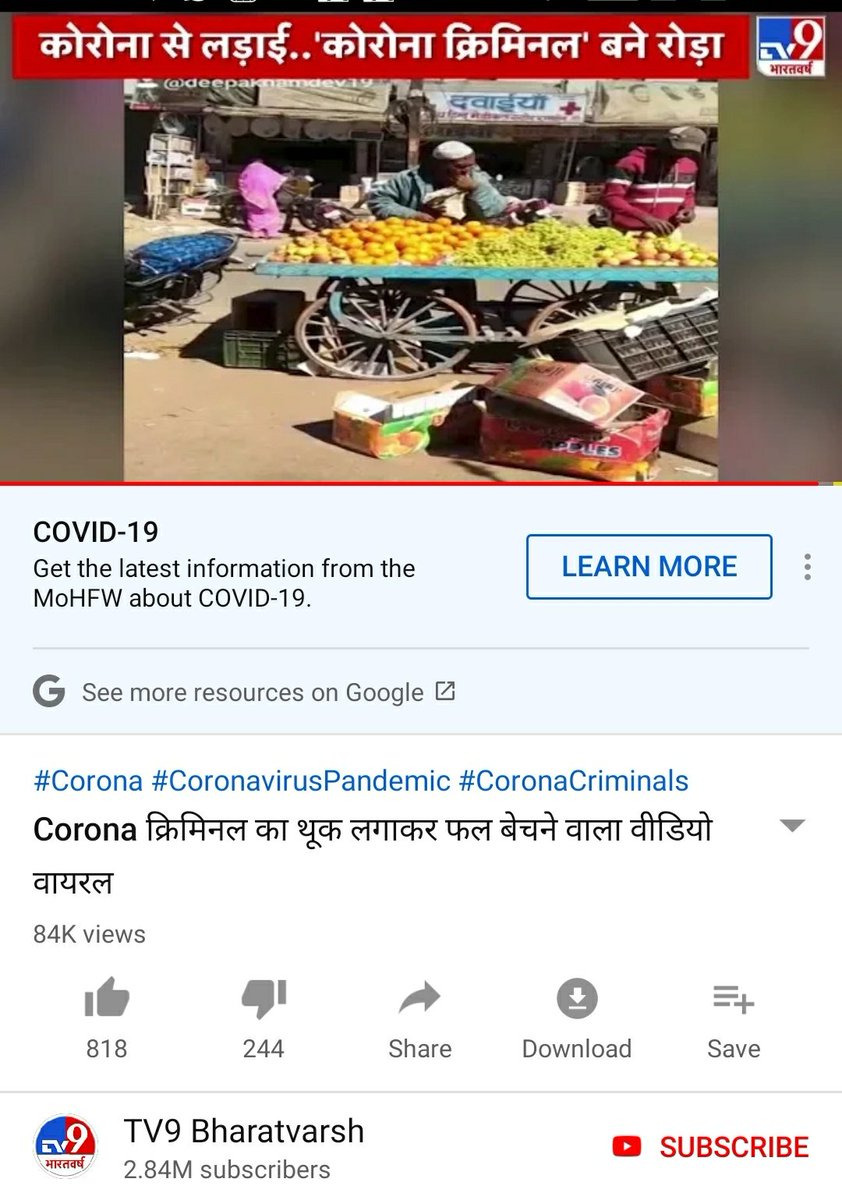 video was shot in February, long before India was making any serious effort to tackle the pandemic
#ZeeNews
, which is known for its hysteric theories on jihad earlier too, On April 2, Chopra in his show crafted a new form"spitting jihad"to target the
#Jamaat
attendees.
#SudhirChaudhary
, went even further He accused the
#TablighiJamaat
of "betraying&lying to the entire nation"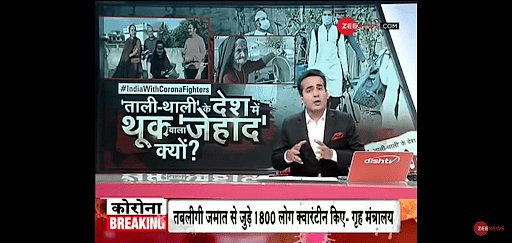 #indiatoday
's channel news director
#rahulkanwal
misled its viewers Called it "Madrasa Hotspot".The channel falsely claimed the caretakers had links with the
#TablighiJamaat
Just to communalise the issue and malign/blame
#Madrasa
&
#muslim
's.
https://twitter.com/Inquilabo/status/1250396128811429889?s=19