In fact,
@Carolyn_Bennett
's lawyers argued that Canada would suffer *irreparable harm* if it had to do the same for approximately $6 Billion.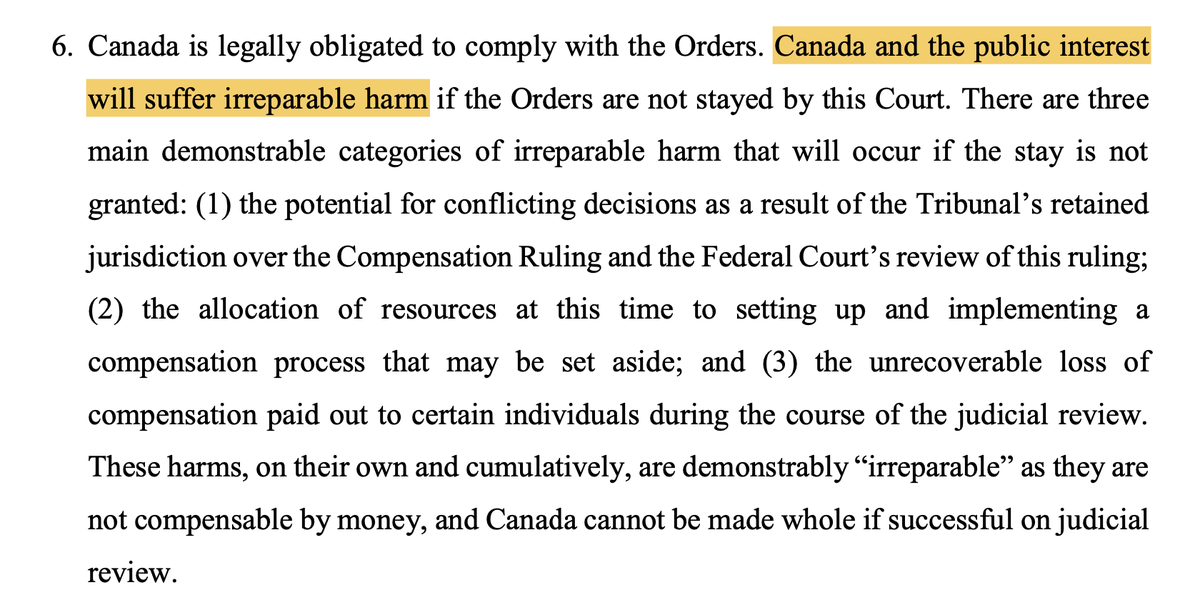 The affidavit of Indigenous Services Canada, Sony Perron, states implies that the government cannot possibly be able to identify recipients and then pay them. But
#PMJT
is getting $107 Billion dollars out the door pretty quickly.