As a community, we all have a part to play in creating a more sustainable world. In partnership with
@sustainableGU
, we're celebrating all the ways in which our Hoyas commit to sustainability on campus and at home.
#EarthDay2020

#HoyaGreen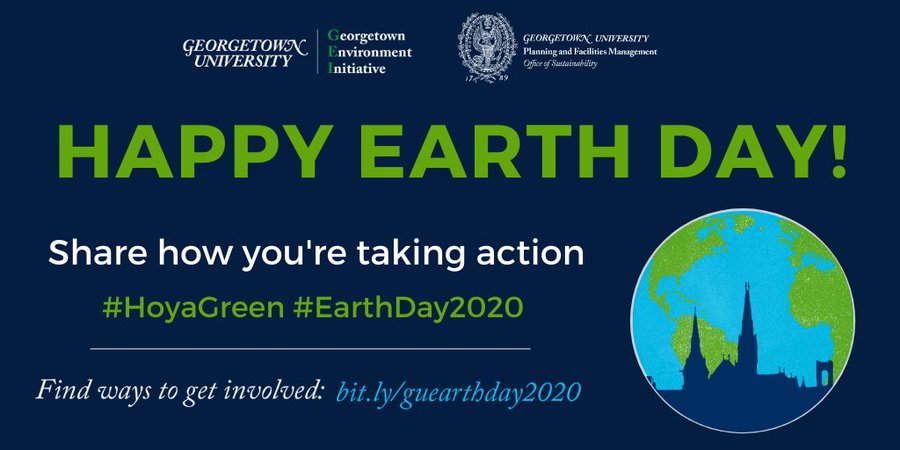 Alarmed by the greenhouse gas impact of the U.S. food industry, Lucy (COL'20) launched Slow Food Georgetown, a chapter of
@SlowFoodUSA
, to bring action and conversation to campus about regenerative and sustainable food systems.
#HoyaGreen
https://bit.ly/2Kn8E9t
Dagomar Degroot, an associate professor of environmental history in
@GeorgetownColl
, works with scientists to uncover climate change history. In the classroom, he leads students through histories of both crisis and resilience to climate change.
#HoyaGreen
https://bit.ly/2ytK0RZ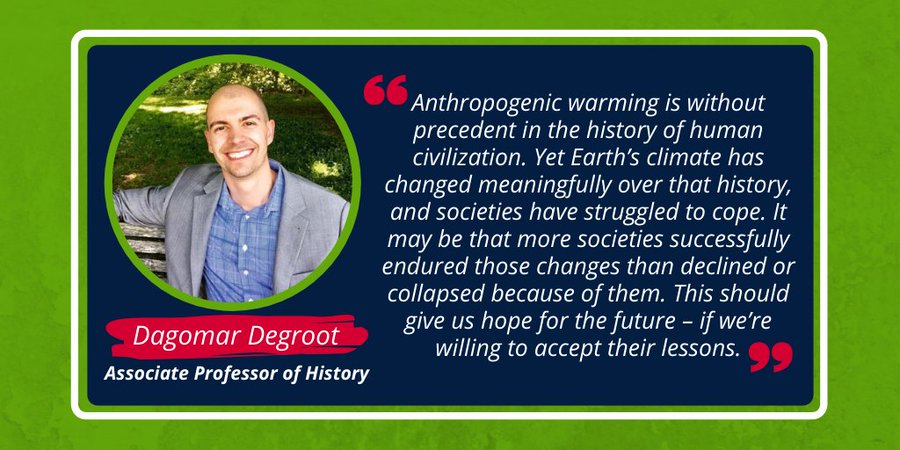 As the Director of Outdoor Education, Kristoffer Nessler relies on the natural world and environment to create and lead outdoor experiences for students. His mission at Georgetown is to get students off campus and connect them to local parks.
#HoyaGreen
https://bit.ly/3asSXZ0
On campus, Hannah (SFS'20) leads a residential composting initiative. Through the Laudato Si fund grant, she has helped 50 student households compost their food waste, dramatically reducing Georgetown's environmental footprint.
#HoyaGreen
https://bit.ly/2x1JqdO
Randall Amster, the co-director of Environmental Studies, devotes his work to understanding and improving the environment. To him, the environment provides an opportunity for communities across the world to connect and work together.
#HoyaGreen
https://bit.ly/3atj3uR