Earlier today, on this 10th anniversary of the Deepwater Horizon drilling disaster, folx across the nation came together to join
@GCCLP
,
@SouthernMovt
, and frontline leaders in MS & LA in commemorating
#BP10
and blueprinting a
#JustTransition
for our communities.
#GulfSouth4GND
Recap: We heard from Leo Lindner, a mud engineer on the DWH oil rig, who made calls for public ownership of energy and a socialized economy centered around ppl, not profit: "I just ask that people start to think about - How much death should it take to animate our way of life?"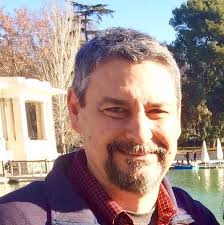 We held a candlelight remembrance of the eleven workers who lost their lives in the Deepwater Horizon explosion, for their families, and for the countless workers across the South whose lives have been sacrificed by extractive industry.
#BP10
#GulfSouth4GND
We wrote a collective poem of healing & reconciliation - addressed to people fighting on the frontlines in the Gulf South - "To Our Frontline Fighters." We stand with you. May our ancestors give you the strength. We are creating the world we need, honoring the land and her pain.
We heard from frontline community panelists about the lasting physical, psychological, and ecological impacts of BP: "We want ppl to know that our fisherfolk and communities are struggling to live all these years after the spill. We are still reeling." - Danny Le,
@BoatPeopleSOS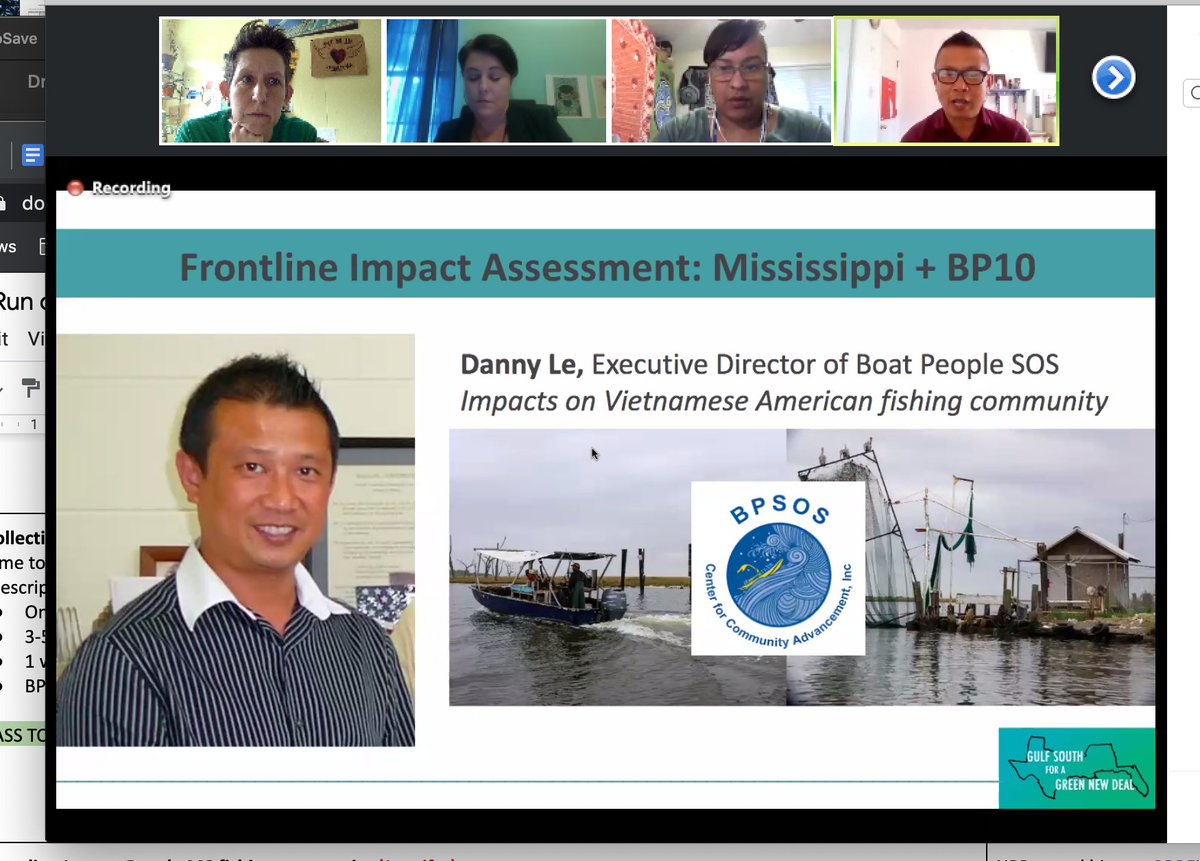 We uplifted grassroots solutions 4 just recovery from frontline organizers like
@MQVNCDC
in Nola East, + Self-Operated Alternatives + MSG Marine Aquaculture on the MS Gulf Coast. Vietnamese- & African-American communities have paved the way for
#JustTransition
in the Gulf South.
And we heard a panel w
@sippculture
,
@Alternate_ROOTS
, M.U.G.A.B.E.E. & Mondo Bizarro on the role of culture bearers on the frontlines of disaster, from Katrina to BP: "We wanted to build a 3-dimensional portrait of the solidarity that happens in disaster." -bit.ly/MUGABEE
You can directly support frontline organizers in the Gulf South by amplifying all these voices, and by contributing to this community controlled fund (
http://bit.ly/MSCCF
), to be governed by directly impacted communities on the MS Gulf Coast.
#GulfSouth4GND
#BP10
Today is just the beginning. On Wednesday, join
#GulfSouth4GND
in an
#EarthDay50
event hosted by the Cosmic Poetry Sanctuary in Vancleave MS. Where we'll learn to grow our own food, find our own medicine, support local farmers of color to advance mutual aid & food sovereignty.