COVID-19 is less severe in children, but often is it severe?
From a Chinese cohort 0.6% needed PICU but lots of community testing involved
https://pediatrics.aappublications.org/content/early/2020/03/16/peds.2020-0702
US CDC data has 2% of admissions in PICU (limited data)
http://dx.doi.org/10.15585/mmwr.mm6914e4
3/12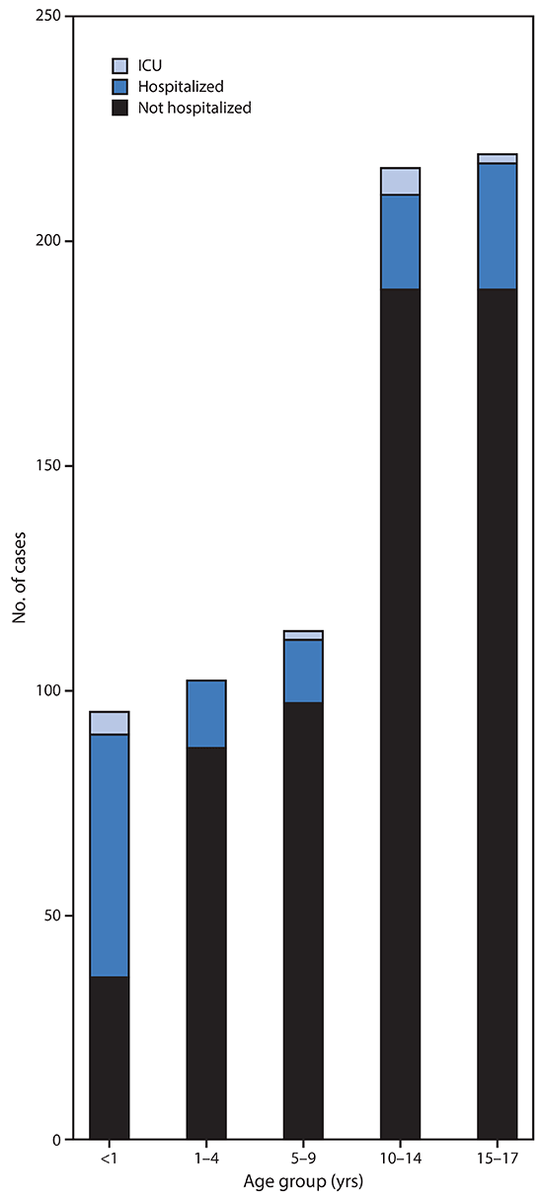 So why aren't we seeing kids with COVID-19? Is it because they're not getting it, or just not sick enough to go to hospital?
Iceland tested 6% of their whole population. In community testing (random), 0/848 of children <10yrs were positive
https://www.nejm.org/doi/full/10.1056/NEJMoa2006100
4/12
So are they not the super spreaders we thought?
Household transmission is now the most common mode, and children appear to rarely be the index case (5-10%)
https://www.medrxiv.org/content/10.1101/2020.03.26.20044826v1
https://www.medrxiv.org/content/10.1101/2020.04.11.20056010v1
6/12

OK but when they DO get symptoms, what does it look like?
Cough and fever much less frequent than in adults (both ~50% of cases) with about 10% having GI symptoms
No reports of anosmia or rashes as yet...
7/12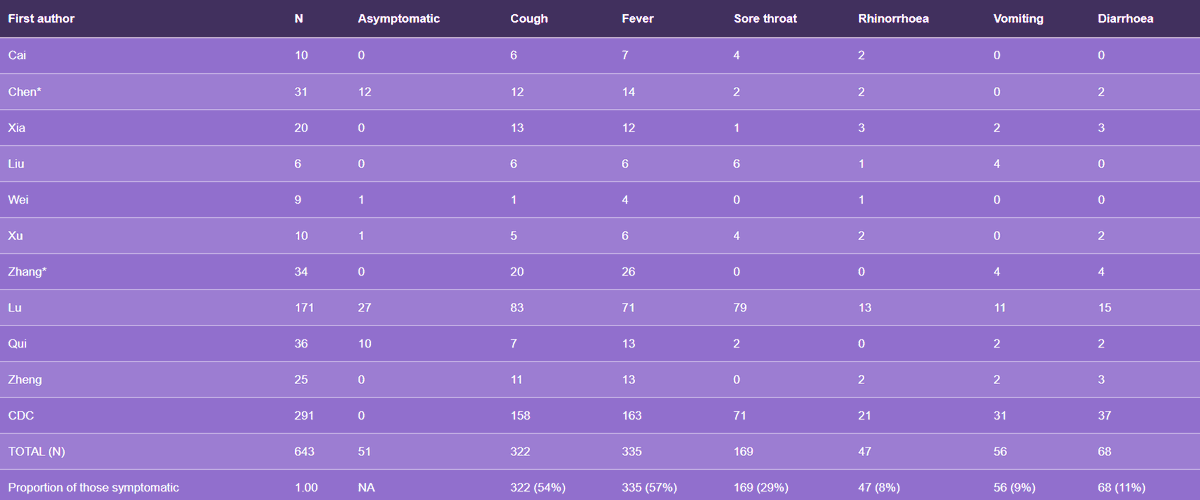 How about vertical/intrauterine transmission? This is complicated
ALL swabs of placenta/amniotic fluid/vaginal fluid negative so far
But some babies have been IgM +ve positive at birth. IgM doesn't cross the placenta so implies infection
https://jamanetwork.com/journals/jama/fullarticle/2763854
9/12
Now we know SARS-CoV-2 serology is not great so far, and IgM has high cross-reactivity, so remains to be seen whether this will be born out in future research.

So what about kids with comorbidities/immunosuppression?

10/12