As we approach our console launch, we want to celebrate the team behind StarCrossed! Let's put the spotlight on our fantastic developers in this thread

To learn more about our team, visit
http://contigo-games.com/

#IndieGameDev
#indiegames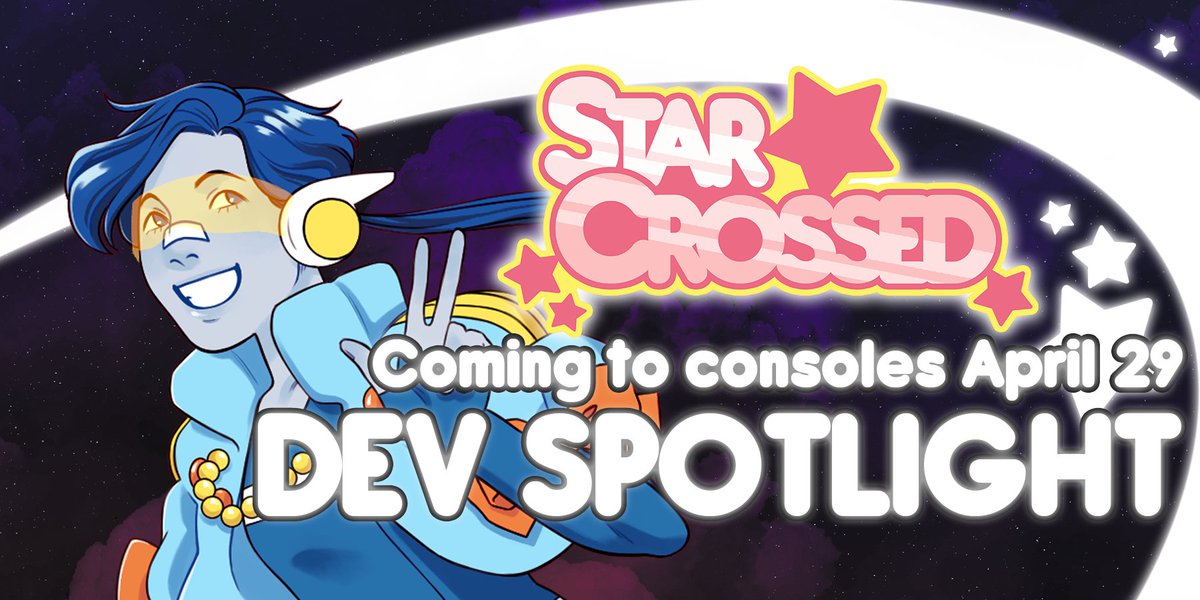 First in the spotlight is
@gunpuncher
, 3D/UI artist & animator. Dillon is a powerhouse, handling everything from logo design to particle effects!
Dillon recently also worked on Warhammer 40k: Gladius and is often found running D&D campaigns.
They are available for freelance!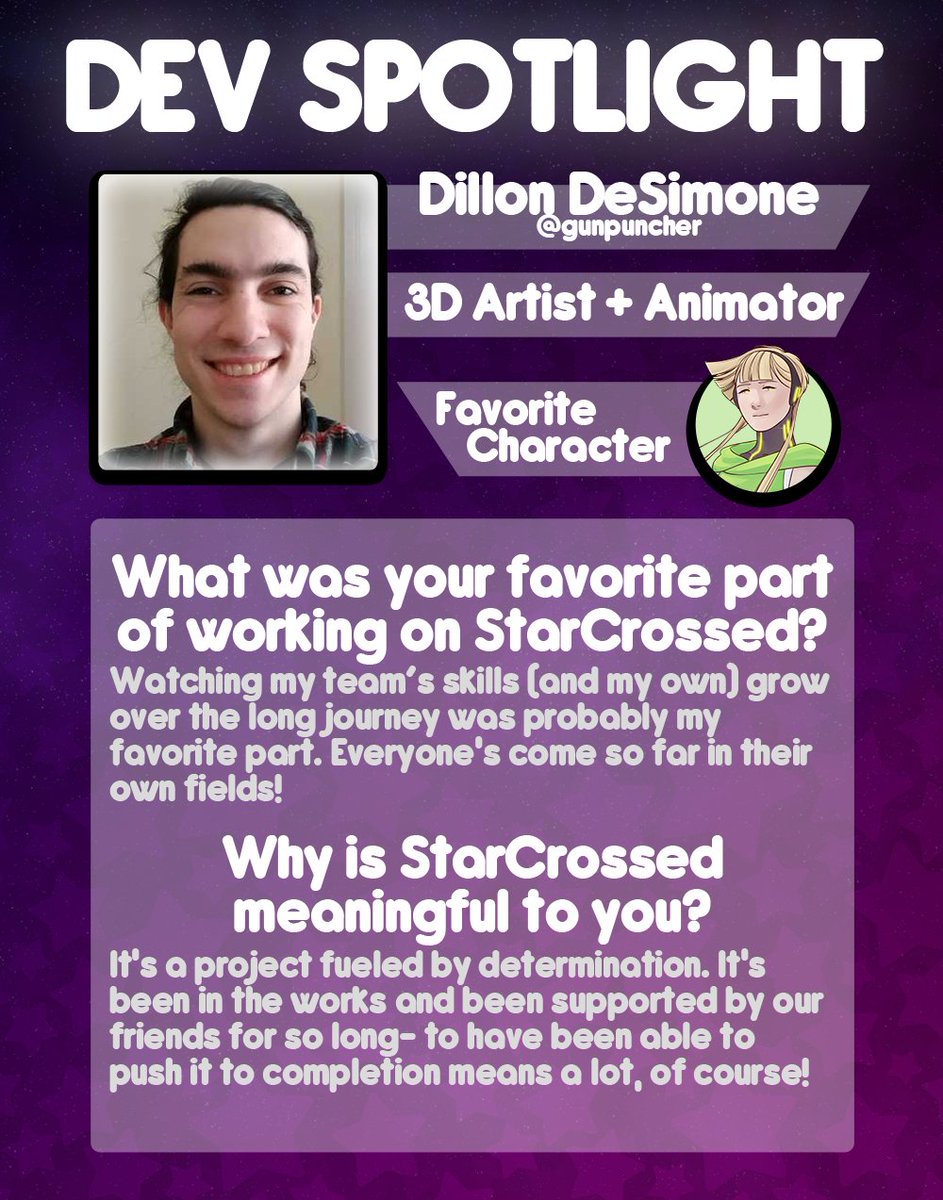 Next we're spotlighting
@ceschiii
, our producer & narrative designer!

Cesca also made the 3D playable character models and handles our bizdev & social media. Saying she's busy is an understatement!
Check out her other current game projects,
@_WeShouldTalk
&
@PlayKroma
!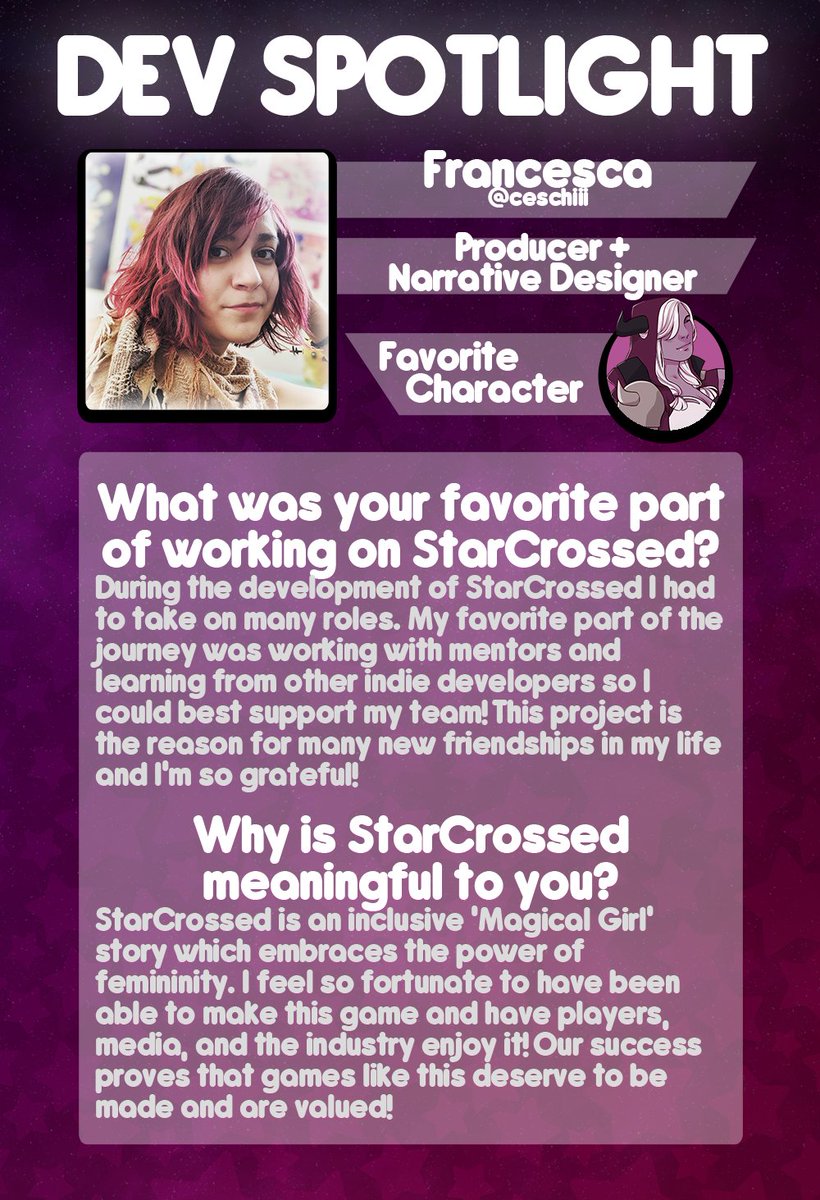 Our developer spotlight continues!

Today we're showcasing
@MikeFlewd
, gameplay designer & programmer!
Mike handled StarCrossed's gameplay progression & procedural enemy system, as well as developing our dialogue system!
By day he's a Senior Unity Engineer at
@dots
!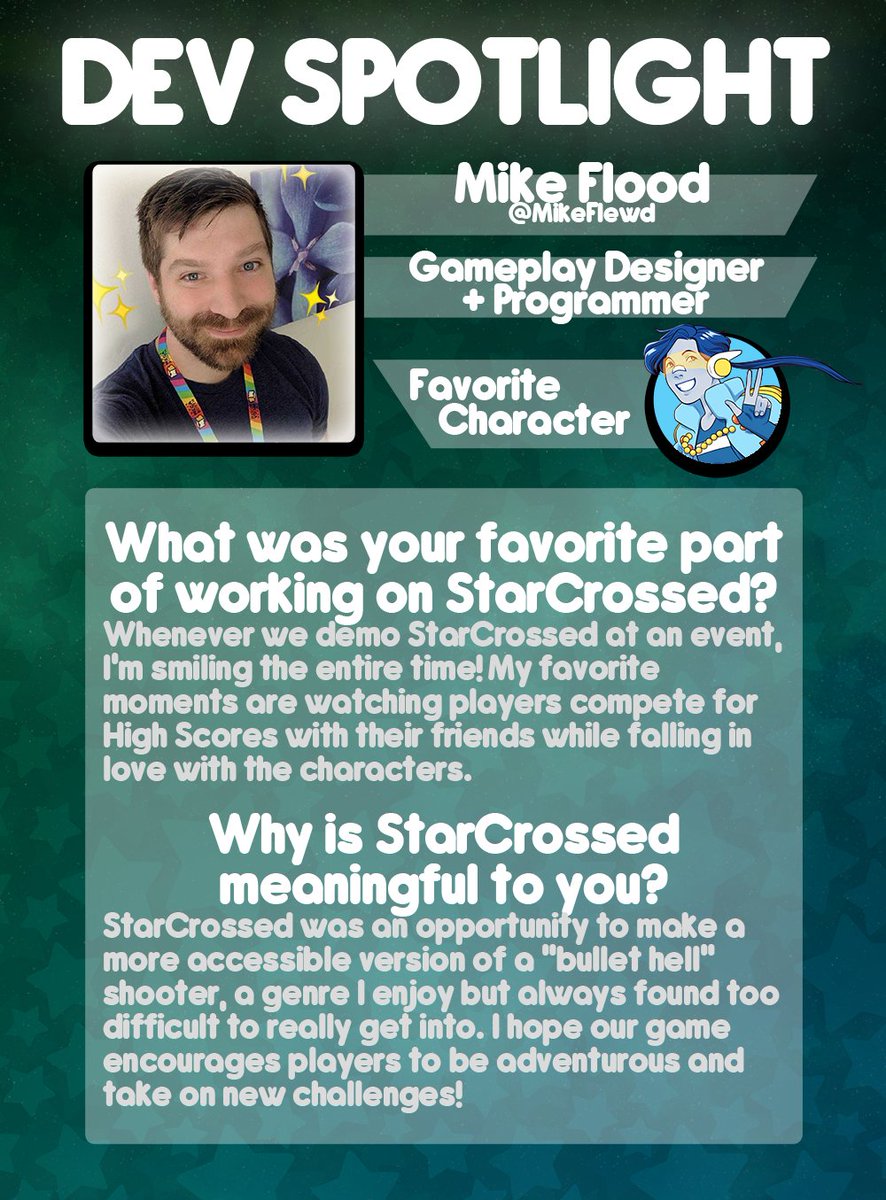 Let's keep this going! Next is
@basilbaye
, character artist and illustrator!

Oriana designed the StarCrossed cast and is behind all the 2D character art in the game, including the opening cinematic!
She's currently working on a new project with
@KOOPMode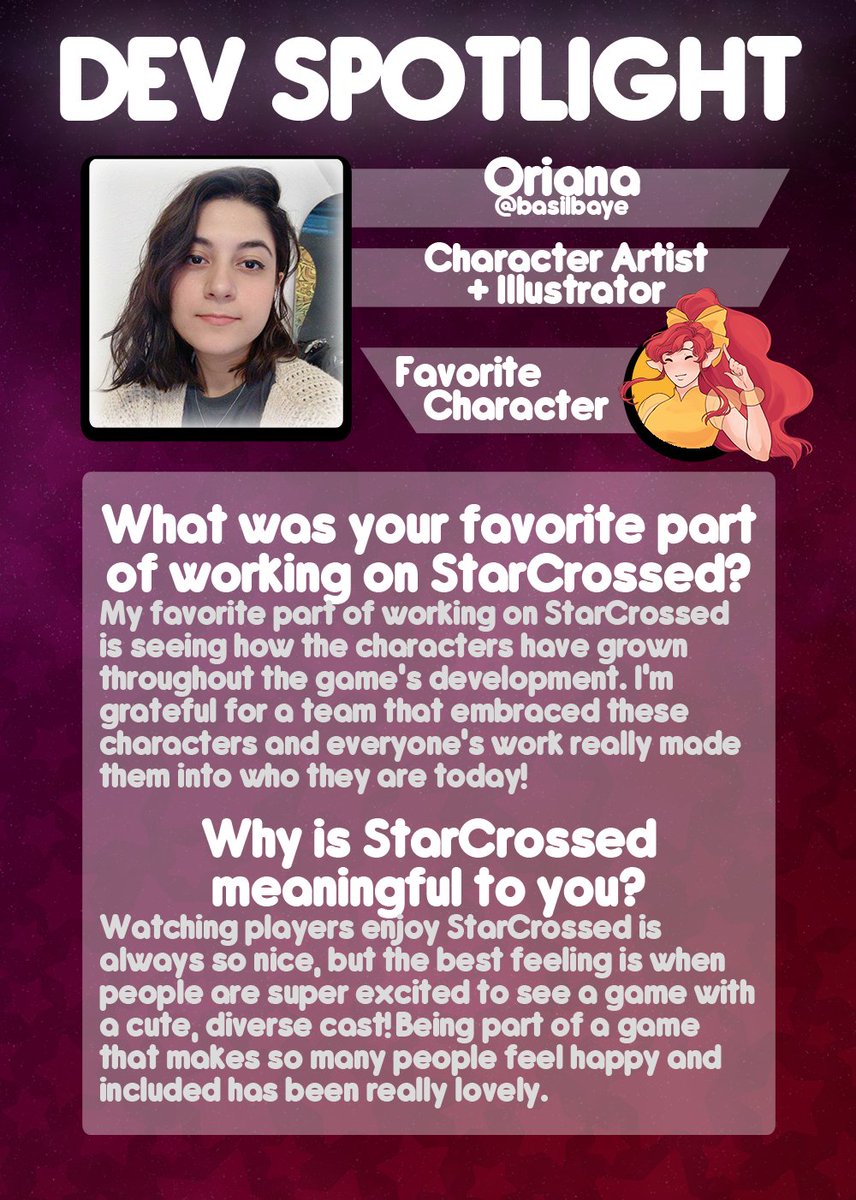 Happy Tuesday! Our next spotlight is
@RenzoGHeredia
!
Renzo contracted with us to create sound effects for StarCrossed, bringing the Nova Galaxy to life!


Renzo is an Associate Sound Designer at Obsidian and you can hear his work in the award winning game, The Outer Worlds!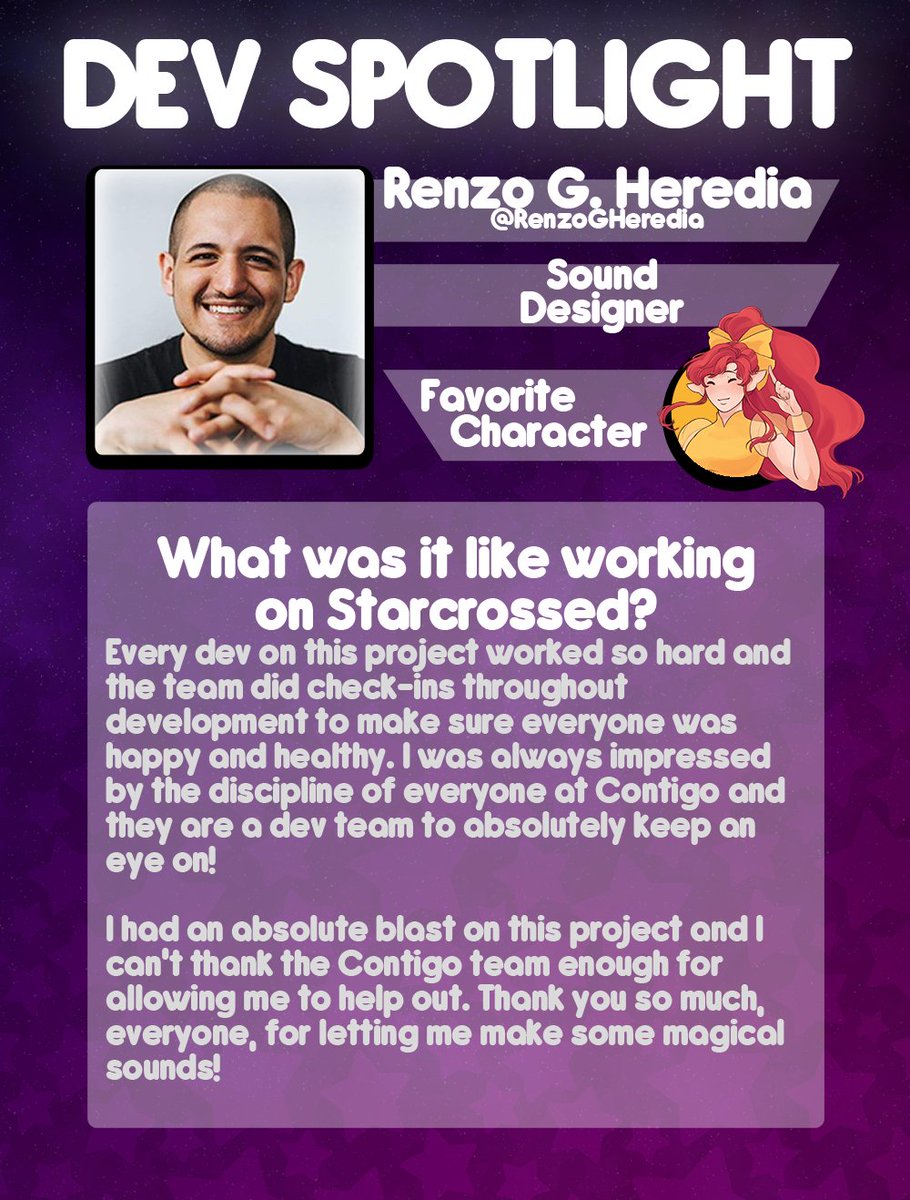 Next we have
@BennyPeake
, our systems programmer!
Benny programmed the core gameplay mechanics, including enemies and boss fights! He also does our taxes, which makes him a real life superhero. Thank you, Benny!
He works at Niantic as an AR Infrastructure Engineer!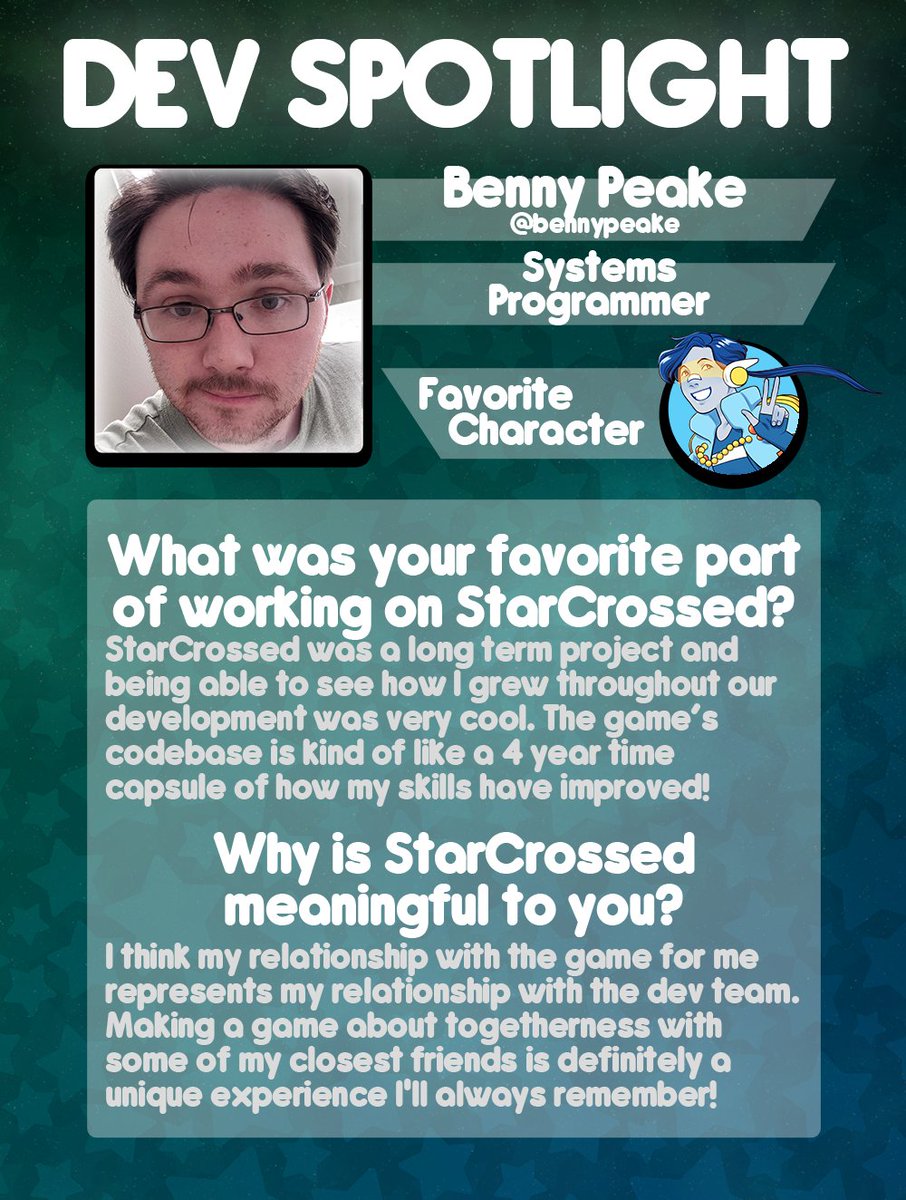 Just a couple more dev spotlights to go!
@kylehaste
joined our team recently to help with audio. He directed the voice recordings for the StarCrossed cast and contributed sound effects!


He has a background in video games press, voice direction, and sound design!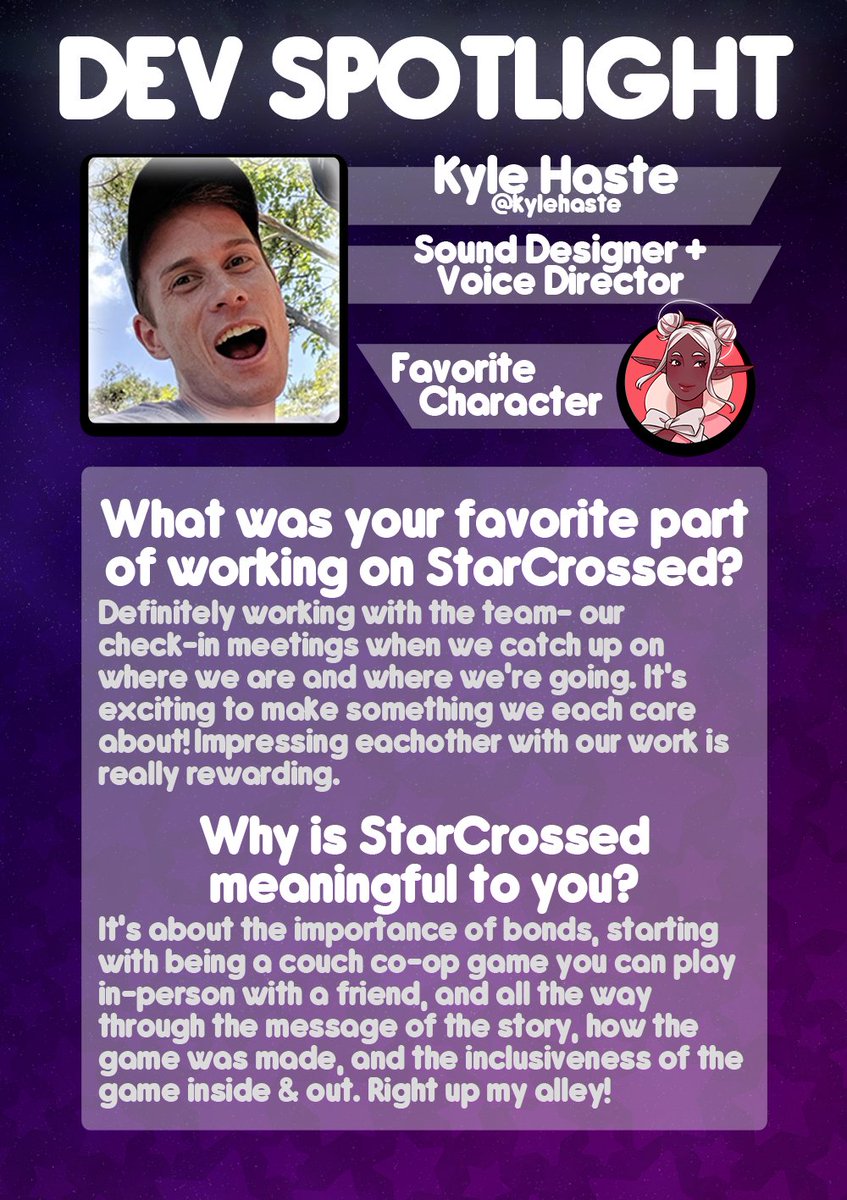 Last but not least,
@pearlpixel
is in the spotlight!
Alex composed the StarCrossed soundtrack, which includes 8 magical and spacey tunes!

She's especially excited for StarCrossed to launch on Switch, April 29!
Grab a copy of the soundtrack on Steam:
https://store.steampowered.com/app/1231610/StarCrossed_Soundtrack/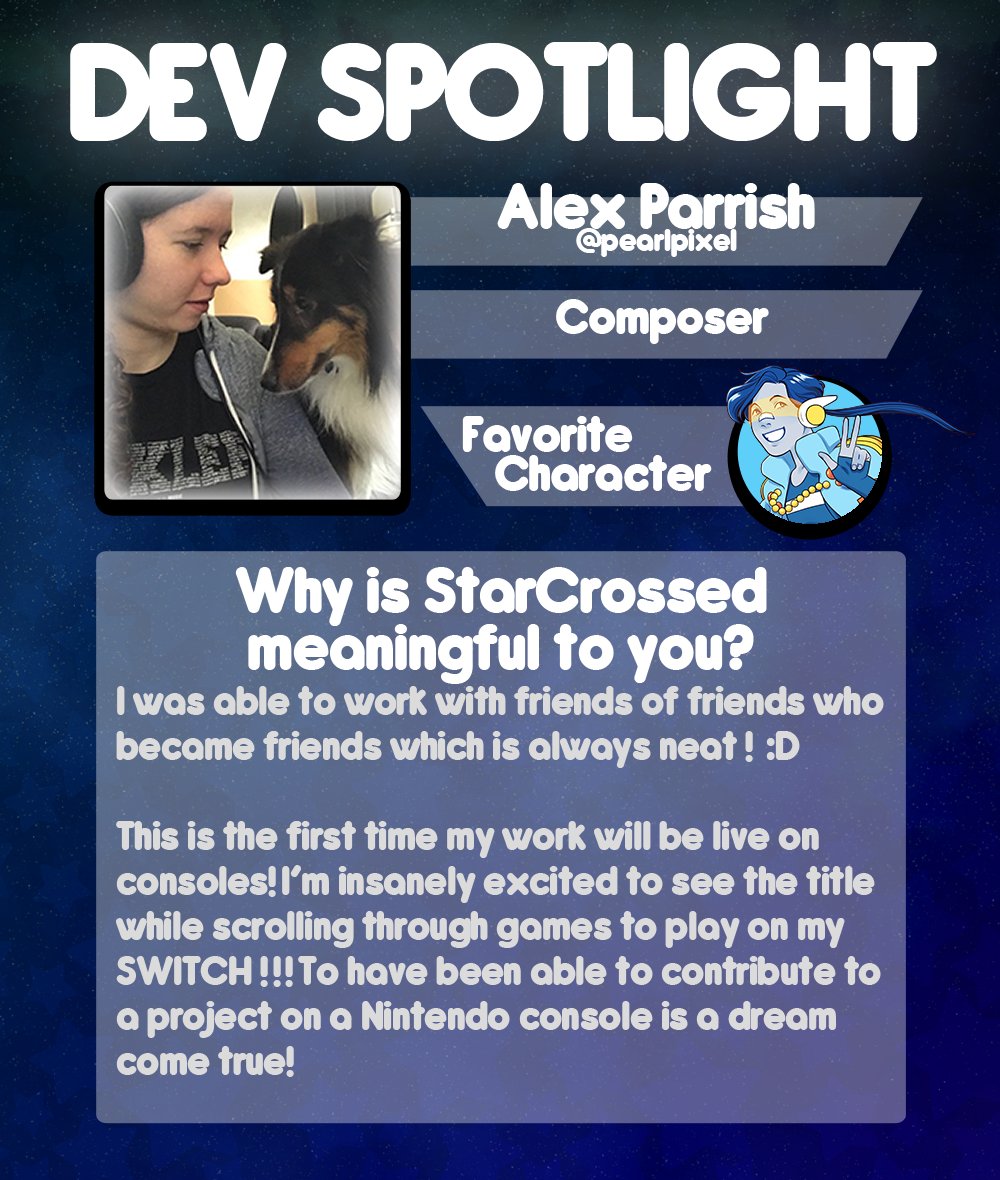 I want to wrap up this thread with a personal note about how grateful I am to have worked with this incredible team!
I was constantly impressed by everyone's talents and commitment. StarCrossed would not be what it is today without their contributions!

-
@ceschiii