...'virtous cycles' can be mapped in more detail - e.g. the power that comes with industry-scale also reduces the political challenge (fig 1)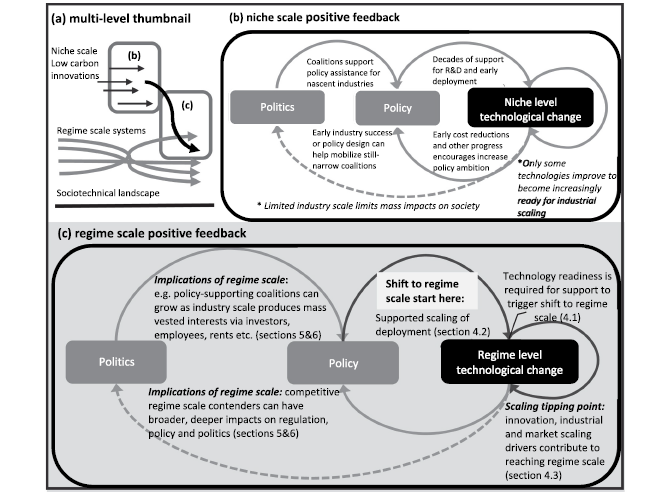 Inter-tech nuance is key:

Different tech has different potential to play into these cycles. It's not exactly "each innovation" that increases political will, and political shifts are often specific, tied to industry-specific government revenues or jobs.
What's different at scale?
Industrial scaling and cost competitiveness can have diverse political ramifications not possible at a smaller scale. Take
@beyondcoal
: Once wind & PV scaled, this helped the campaign push back the coal industry.
I introduce indicators of 'regime level' scale bcs different policy support is helpful at different stages.
& bcs indicators trace virtuous cycles through the key scaling phase. For wind/PV cost-reduction rates spiked as deployment spread from a few early leaders to China...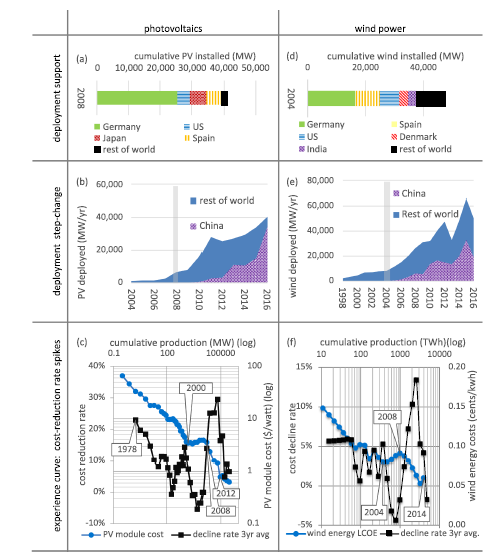 A similar story with li-ion EVs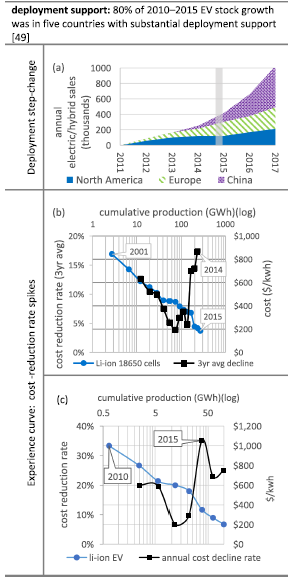 A key problem for a
#Greennewdeal
and similar programs is the speed they require to resolve sociopolitical & tech friction.
In light of that, there is justification to...
...prioritize 'feedback friendly' tech - e.g popular, fast deploying/innovating PV - which can help build momentum in ways that unpopular and slow-moving nuclear cannot (without ignoring direct GHG implications!).