Whoa. This
@CNN
chyron says it ALL: "Angry Trump Turns Briefing Into Propaganda Session."
#TrumpLiesAmericansDie
#coronavirus
#COVID19
#CoronavirusPandemic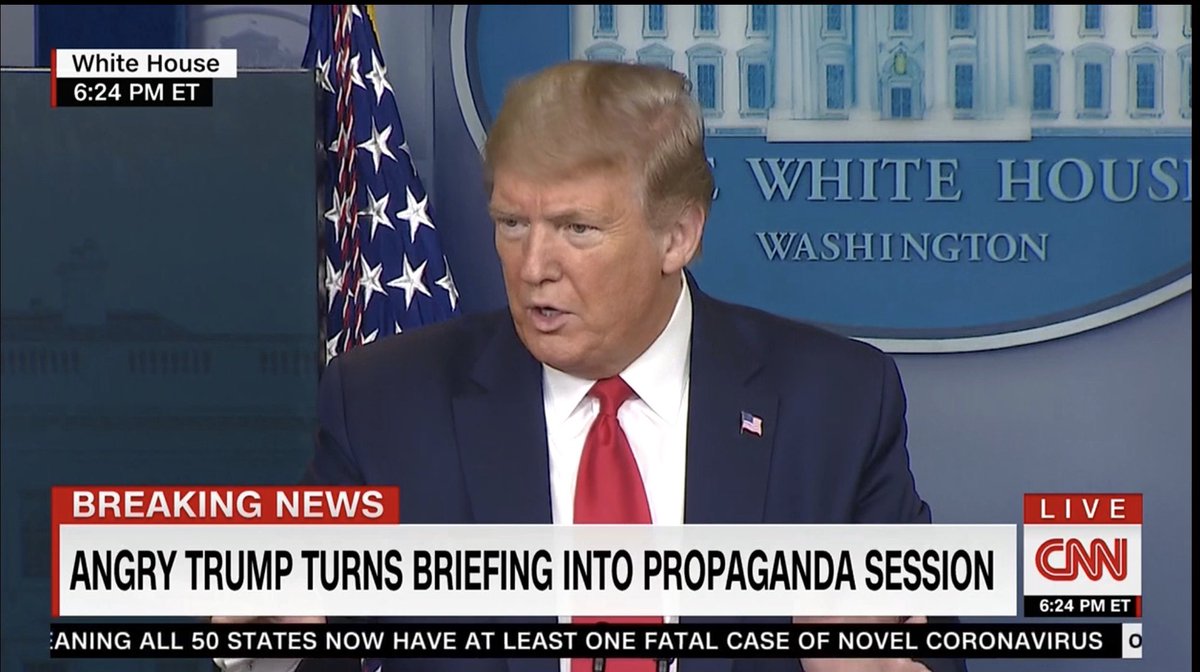 This
#COVID19
"briefing" is getting worse by the second for
@realDonaldTrump
.
@CNN
just changed its chyron to "Trump Uses Task Force Briefing to Try and Rewrite History on
#Coronavirus
Response."
#CoronavirusTimeline
#TrumpLies
#TrumpMeltdown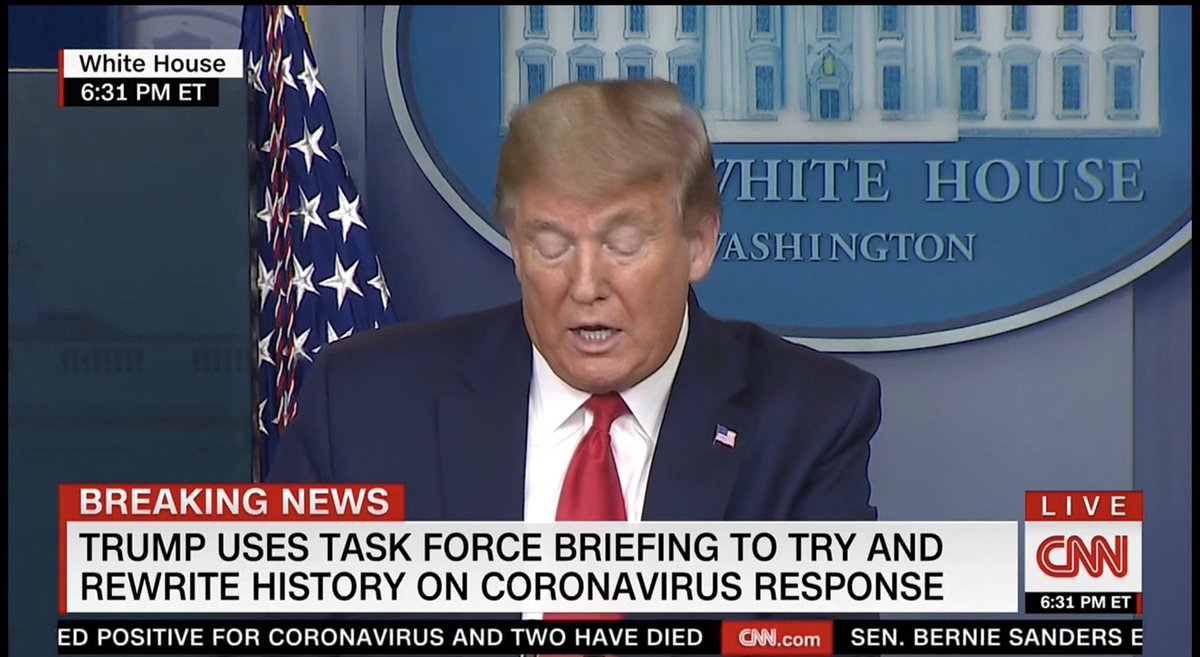 Trump's "briefing" has gone from horrific to even worse, as
@CNN
's chyron correctly notes: "Trump Melts Down in Angry Response to Reports that He Ignored Virus Warnings."
Trump *did* ignore REPEATED warnings about the
#coronavirus
, and now THOUSANDS of Americans are DYING.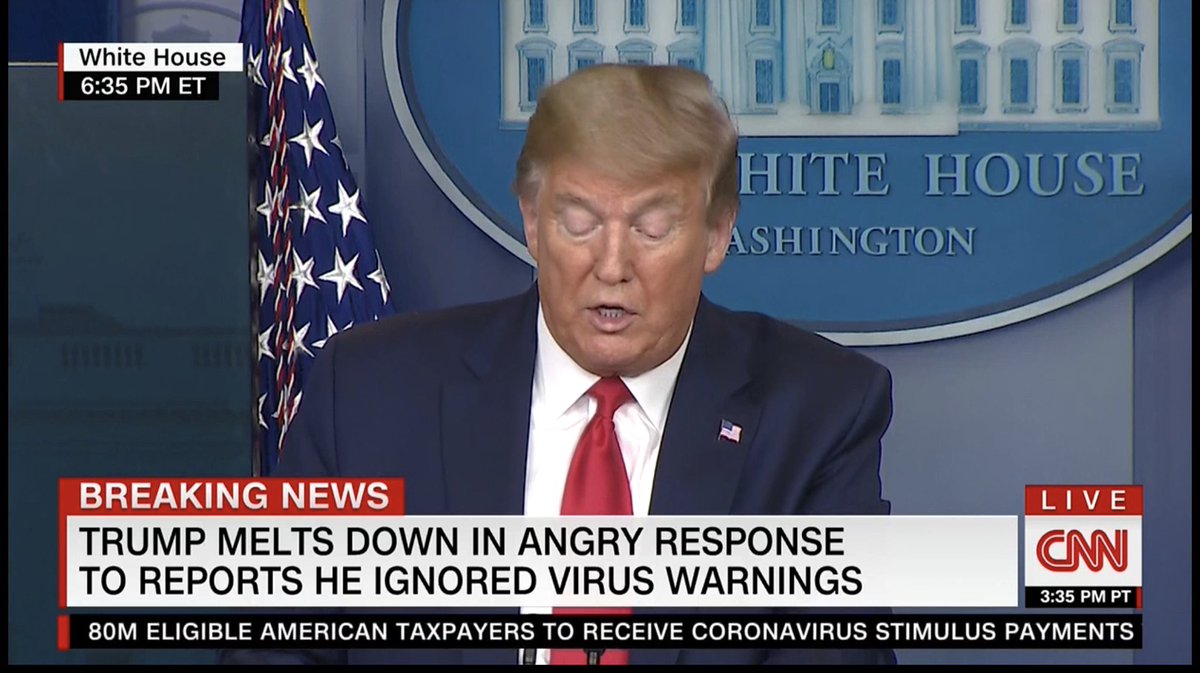 @CNN
: "Angry Trump Uses Propaganda Video, Produced by Government Employees at Taxpayers' Expense."
Of course, Trump couldn't help but to thank his pal, Vladimir
#Putin
, a master of
#propaganda
.

#TrumpLiesAmericansDie
#coronavirus
#COVID19
#CoronavirusPandemic