APPS I USE ON MAKING MY SOCIAL MEDIA AUs

a thread ;
— for the love of god, please don't reply to this thread

— i am using an android phone, so most of the apps that will be included are from the google play store, sorry ios friends :(
— examples for each app will be shown too
1. Ugly Bird
- fake twt app
- it is free, but if you wish to make a fake profile, you have to pay for it. idk if it still like that since they updated the apps so much and I bought the app since last year.
2. Fake Chat
- fake fb messenger
- it basically is what it is, very self explanatory. it's free
- if you wanna make a fake chat, click on the button on the middle (see 2nd photo)
- if you wanna make a fake call, click the call button on your fake chat box. vidcall can be done too
4. SocialPrank
- fake ig app
- you can make fake ig profile, posts, and dms.
5. Fake Call
- self explanatory, fake call notifications
- click decline to exit the call
- click accept to get the number thingy on the call
6. Google Docs
- if you dont have a built in memo/note app on your phone, use this instead.
- basically like ms word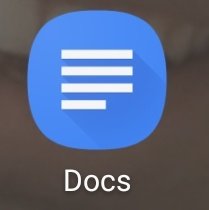 7. Notifications
- fake notification pop up
8. Fake Match
- fake tinder app
- its basically is just the its a match thing, also idk how tinder works or how it looks like so

9. Fake Chat Conversations
- fake whatsapp
—
That's all for now, eto palang din kasi nagagamit kong apps.