Good Monday morning.
As the new week kicks off, here's a brief thread of some
#coronavirus
notes and the latest political news out of Washington...
The latest
#coronavirus
figures from
@JohnsHopkins
:
Globally:
- 1,863,406 confirmed cases
- 115,225 confirmed deaths
In United States:
- 557,590 cases
- 22,109 deaths
#StayHome

#COVID19
#StopTheSpread
-->
https://coronavirus.jhu.edu/map.html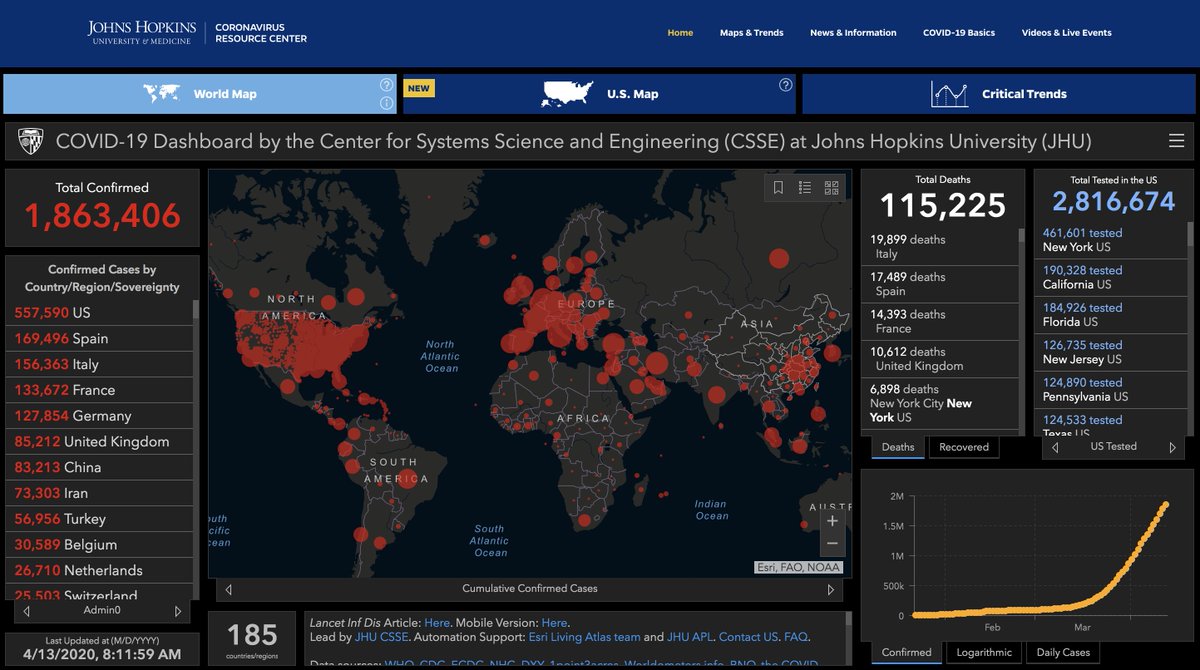 Here in DC, Congress remains out of session...but negotiations are underway to determine:

1) How should more $ be added to the small biz relief program? Republicans want $250 billion added right now, on its own. Democrats want $ for hospitals & local governments to be included.
2) What should a "Phase 4"
#COVID19
relief package include? And will it be worth more than the $2.2 trillion "Phase 3" package that was passed a few weeks ago?
3) Will Congress return to DC on Monday, April 20, as is now scheduled? And if not, when?
Lastly, is Dr. Anthony Fauci's job at risk?
@realDonaldTrump
quoted-tweeted this tweet yesterday, that includes the hashtag
#FireFauci
.
Fauci has been the director of the National Institute of Allergy and Infectious Diseases since 1984.
(More context in next tweet)