Mes mutus qui me donnent envie de faire des trucs comme ça alors que je suis pas confiante niveau likes, ben vous savez quoi osef, je vais étaler mes goûts musicaux même sans likes VOILA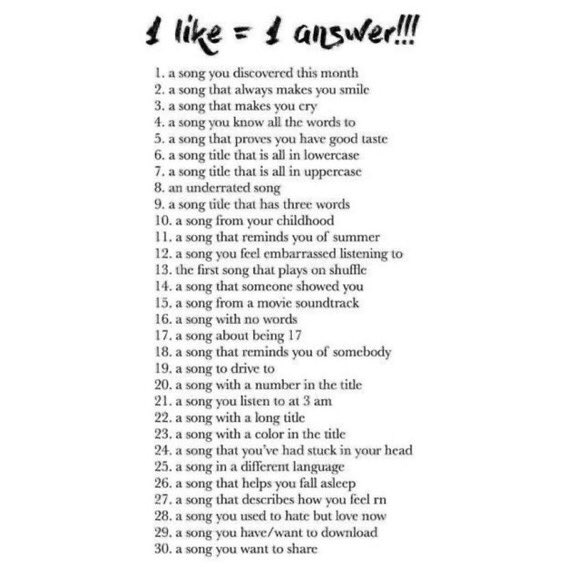 1. A song you discovered this month, on dit merci
@todawdle
2. A song that makes you smile, même avant de jouer à Lamento.
3. A song that makes you cry, j'hésite pas une seule seconde j'ai toujours une boule à la gorge en l'écoutant

4. A song you know all the words to, je prends la plus récente, parce que bon c'est pas la seule mdr
5. A song that proves you have good taste, et je pourrais mettre l'entièreté de l'OST des deux Nier.