An open letter to
@PMOIndia
.
The Health Min, Harsh Vardhan
@drharshvardhan
seems unnecessarily biased agnst Ayurveda and therefore has put the lives of thousands of COVID18 patients at peril. He has held the whol country to ransom by his stubbornness.
Ref pic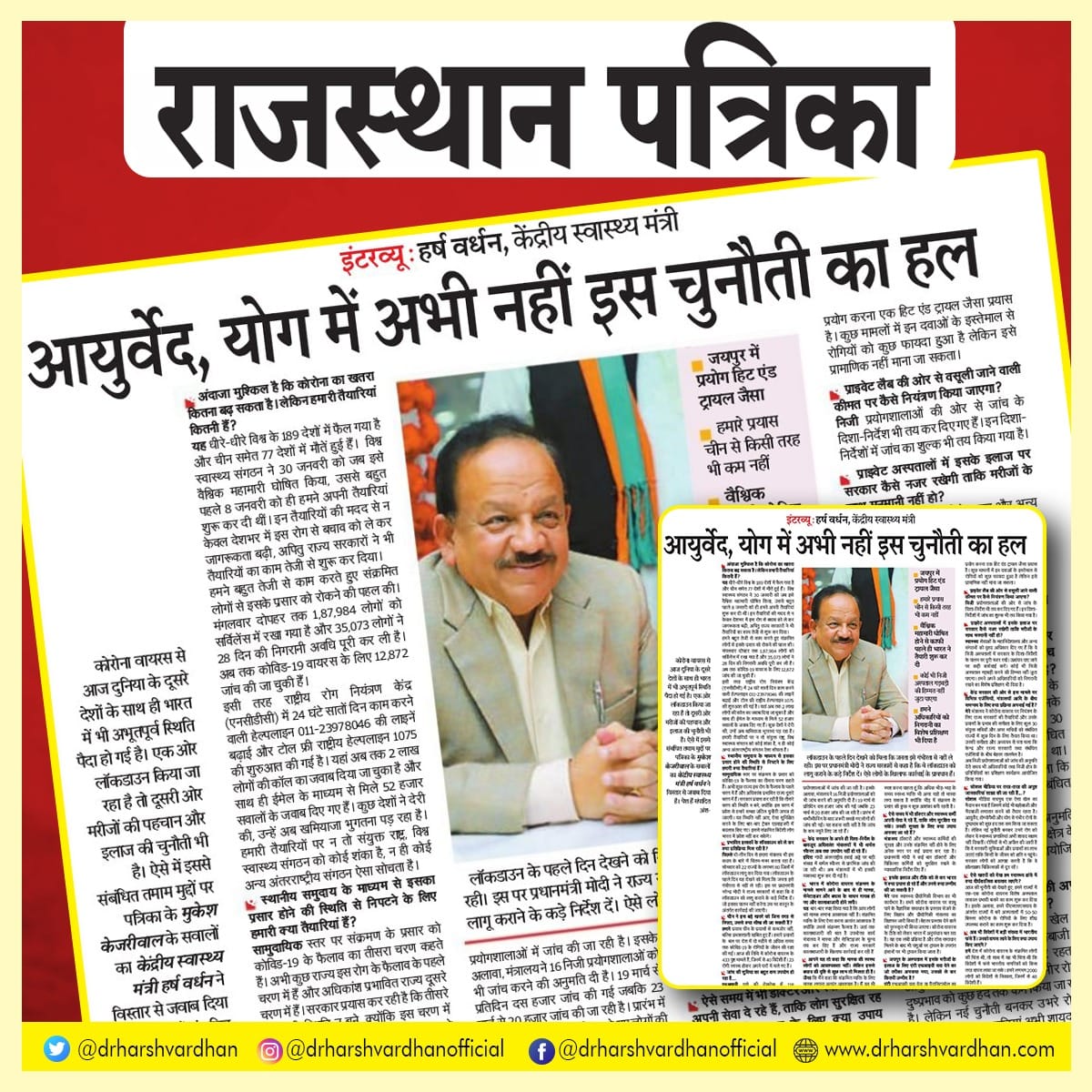 The patients right now have no other choice but to undergo allopathic treatment. That too when it is clear that there is no cure of this disease in allopathy.

The MOHFW's stubbornness against Ayurveda is not conscionable. It is a request to remove him from your cabinet.
From
https://www.covid19india.org/
as on Apr 13, 2020. Kerala which mainstreamed Ayurveda for COVID19 treatment has the greatest percentage of recovered patients! Seems like the worst enemies of bhaaratiiya civilization hit jackpot in recog the best contri of the civi. Screenshot att.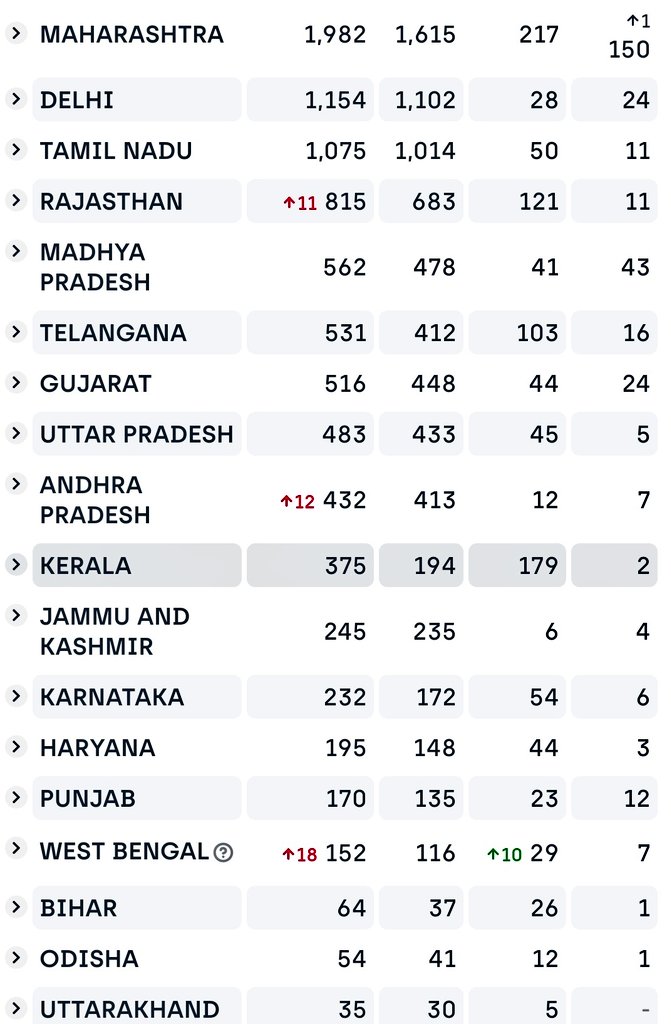 Right now the numbers in Kerala show more number recovered than active.
@CMofKarnataka
@CMUttarPradesh
Time for you to bring Ayurveda into mainstream treatment of Covid19.
@PMOIndia
@MoHFW_INDIA
@moayush
please note the success of Kerala Ayurveda intervention.