#DailyUpdate
#Covid19India
Total Confirmed cases growing in India, but at lower rate. The total number of Active COVID cases are doubling every 7 days.
The compound daily growth rate of confirmed cases is 13.38%....watch this statistic closely. And hope it begins to decline soon.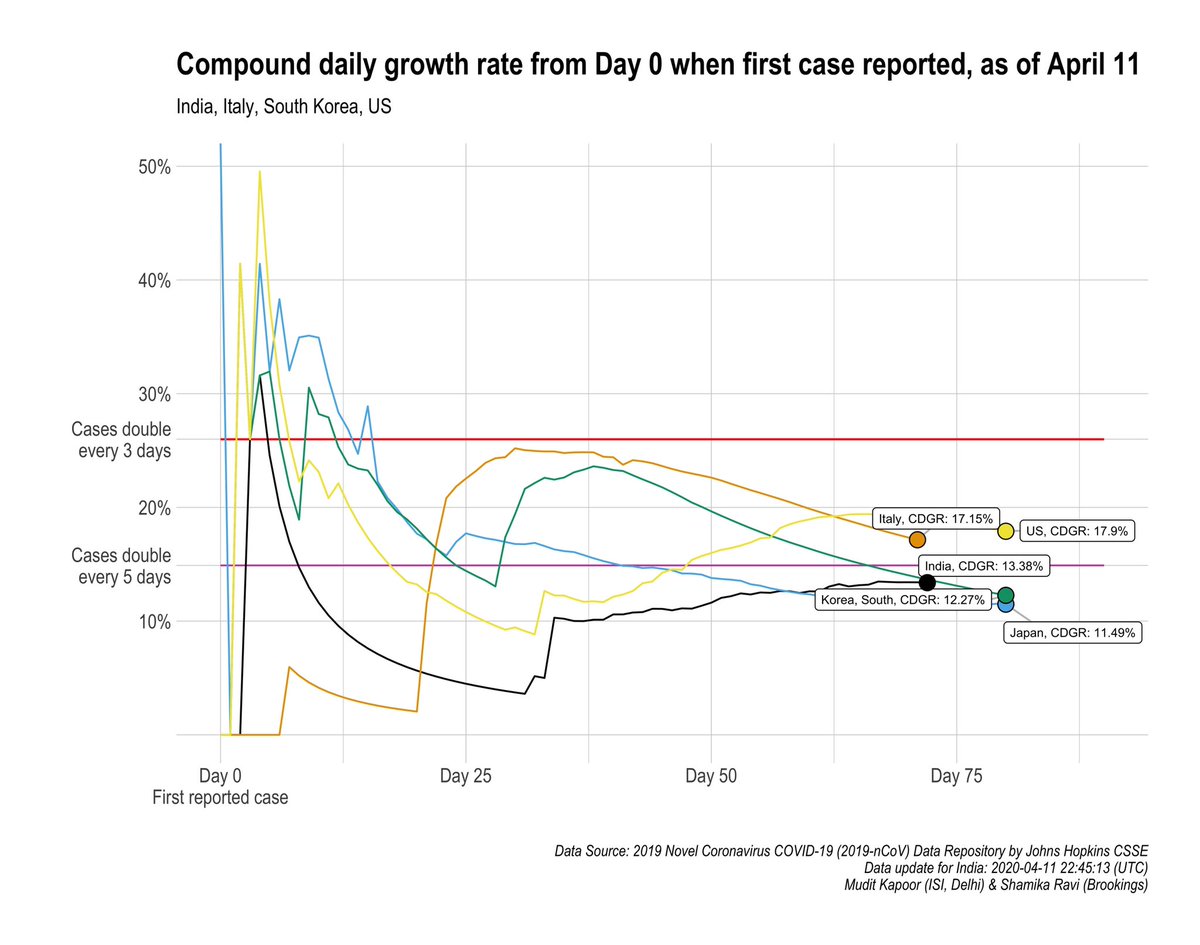 1) Total confirmed cases for hotspot countries and India.
2) Total deaths in hotspot countries and India.
How they
#FlattenTheCurve
:
1) France, Spain & Italy - yet to show conclusive decline in active cases.
2)Germany & South Korea - conclusively reduced active cases.
3) China - a country that fit the God's curve (normal distribution) ...but can't ban wet markets?!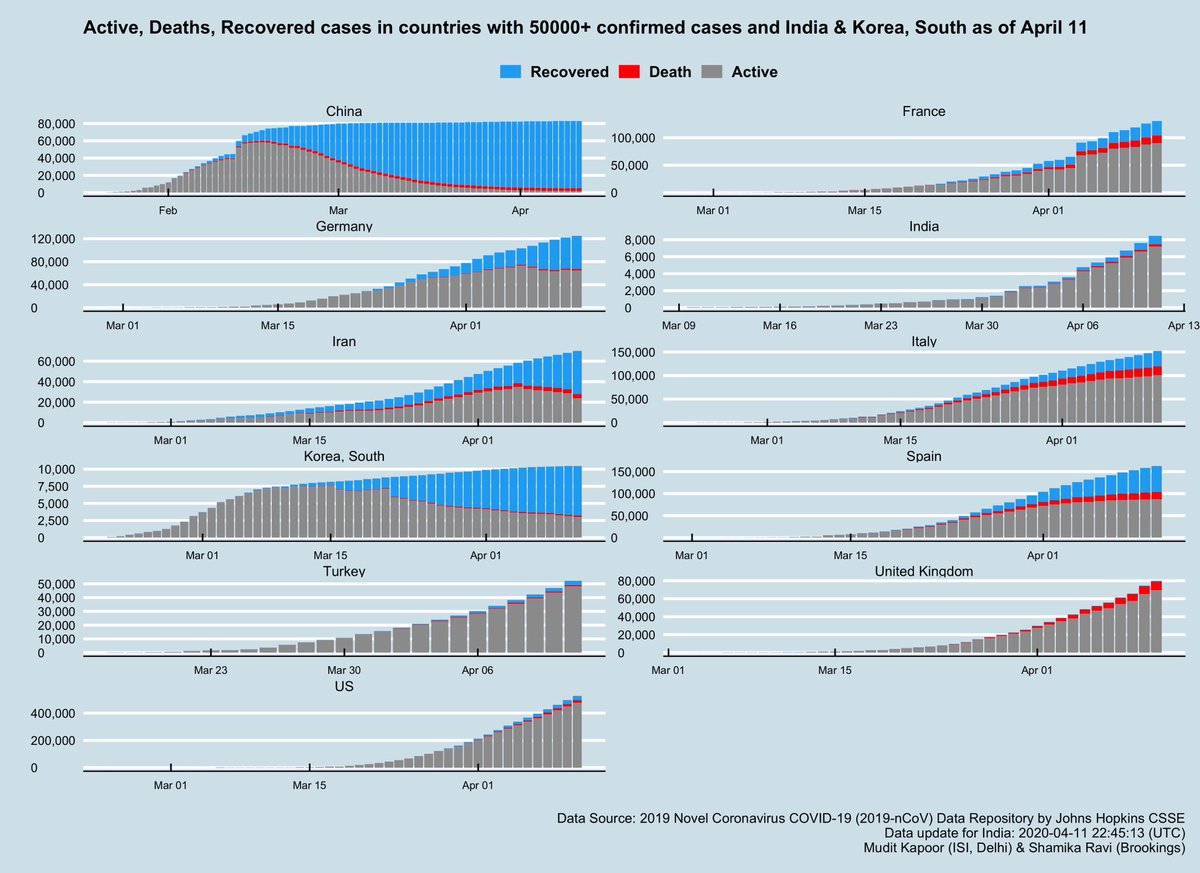 The COVID death rates:
1) Low but growing in India.
2) Low and slowing in Japan & South Korea.
3) High but slowing in France, Italy & Spain.
4) High and growing in Belgium & Sweden.