The talk is mostly about tornadoes. That gets the press, but this may very well be a system of BOTH very high wind gusts and tornadoes. A 60 MPH wind gust is a significant thing. A 70-80 MPH gust will do tornado-like damage. (1/2)
#valleywx
Pictured here: ECMWF (Euro) wind gusts about 30' above the ground through 4 AM Monday (CDT). The wind threat is similar to the storms in January.
We had both very high wind gusts and tornadoes this day.
(
https://whnt.com/weather/national-weather-service-says-ef-2-tornado-hit-marshall-county-brindlee-mountain-primary-school/
)
#valleywx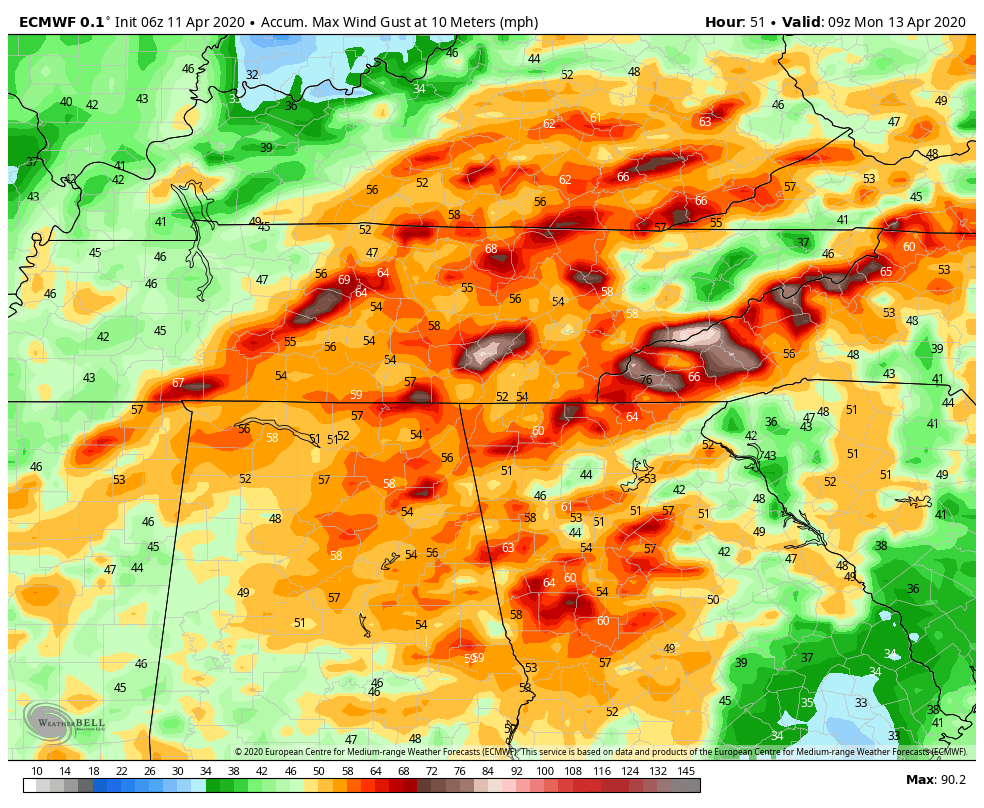 I'll add one more to this thread. This is the new high wind probability. It's the odds of a wind gust over 75 MPH within 25 miles of any point in the purple shading is 45%. That's a strong statement.
#valleywx