Welcome to the
#EqualsNow
chat on the impact of
#COVID19
on women everywhere.
We are so glad to have you join us have this timely conversation. Please quote tweets to respond with A and the corresponding number you are answering.
Remember to use the correct
#s
.
#Jotai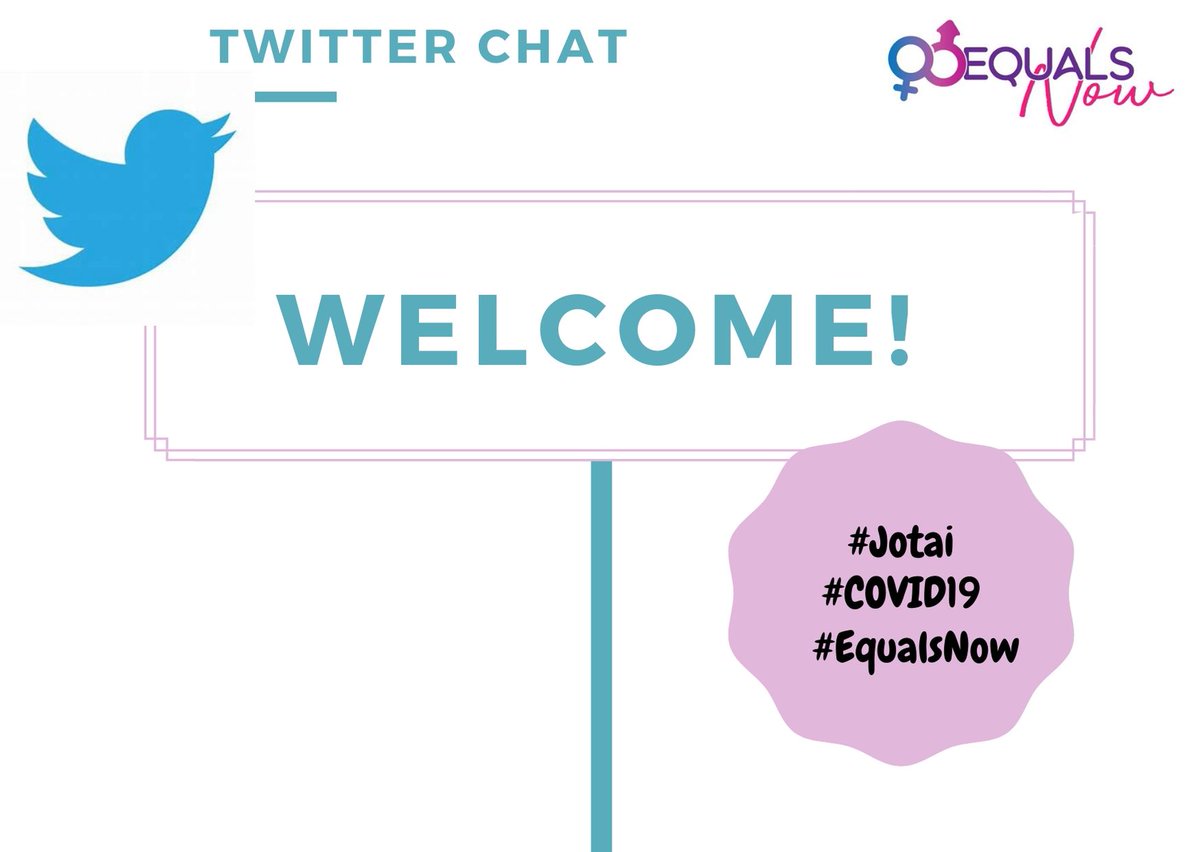 To begin, we will like to give our amazing guests a special S/O.
@haddijatoujonga
@libsonlibain
@selamtez4
@ayak_abyei
please tell us what you do.
Everyone else joining, please tell us your name, where you are from and what you do.
#Jotai
#EqualsNow
#COVID19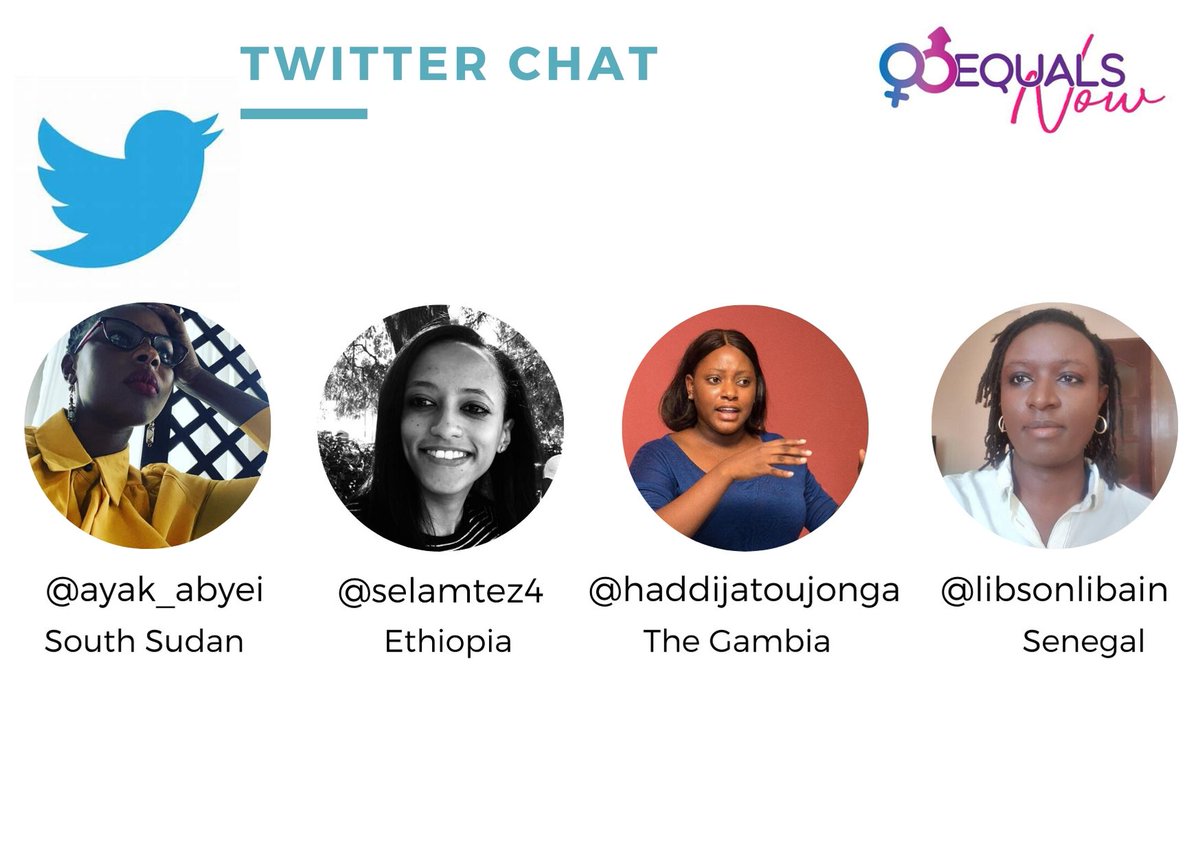 Q1. These are tough times for everyone, especially women and girls. We will like to know how this period is like for you. How are you holding up?
#Jotai
#EqualsNow
#COVID19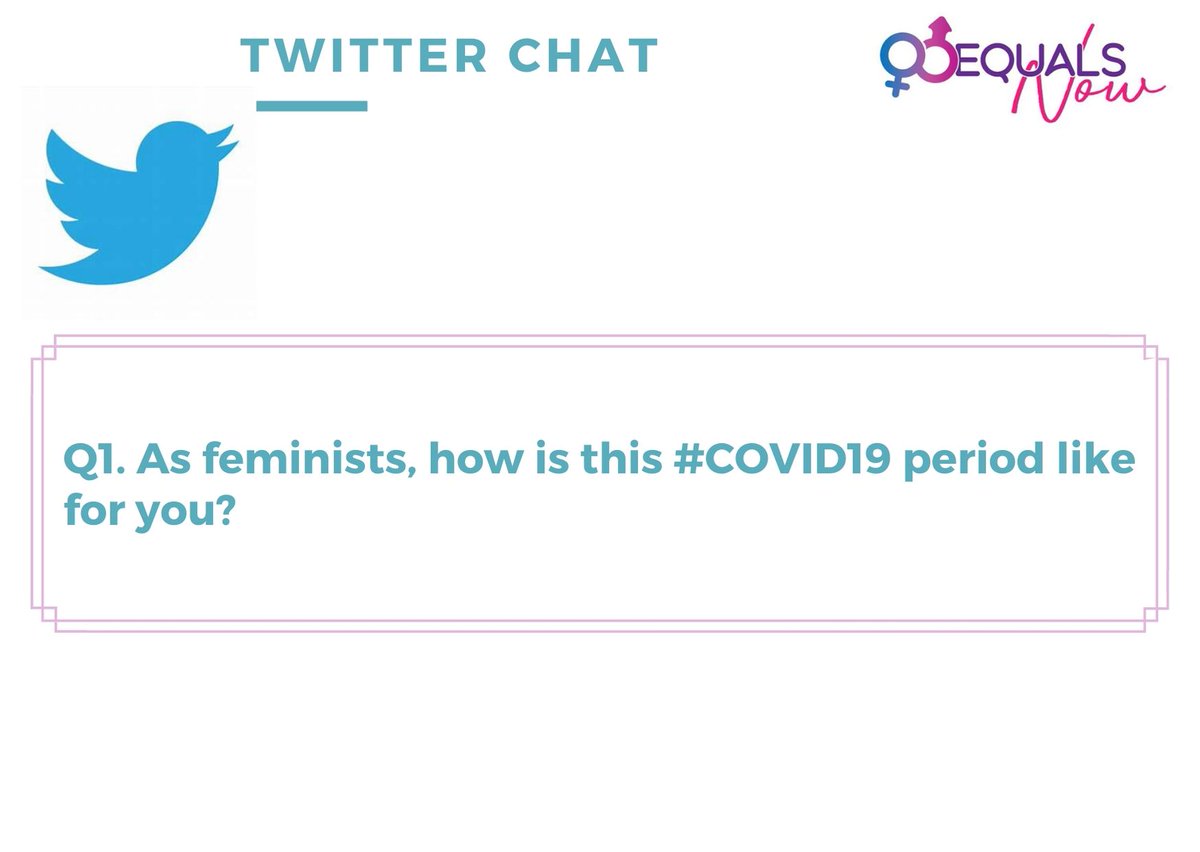 Q2. Reports show that women are disproportionately affected during this period. In your opinion, please share how this affects women and girls in your community, work or spaces.
#Jotai
#EqualsNow
#COVID19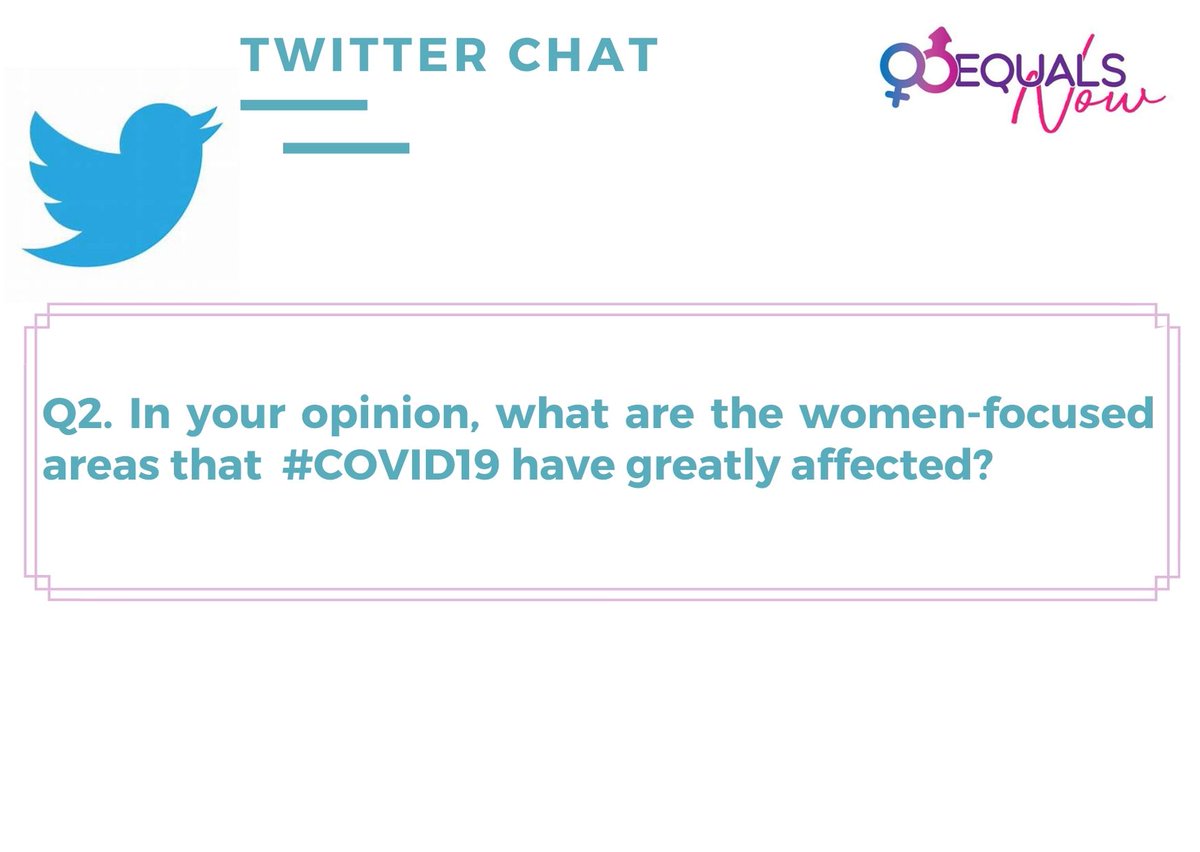 Q3. We have seen interesting points on the effects of
#COVID19
on
#MaternalHealth
,
#GBV
,
#MentalHealth
and general programming for women and girls in our communities.
How does this draw back the fight for
#GenderEquality
and feminism in the long run?
#Jotai
#EqualsNow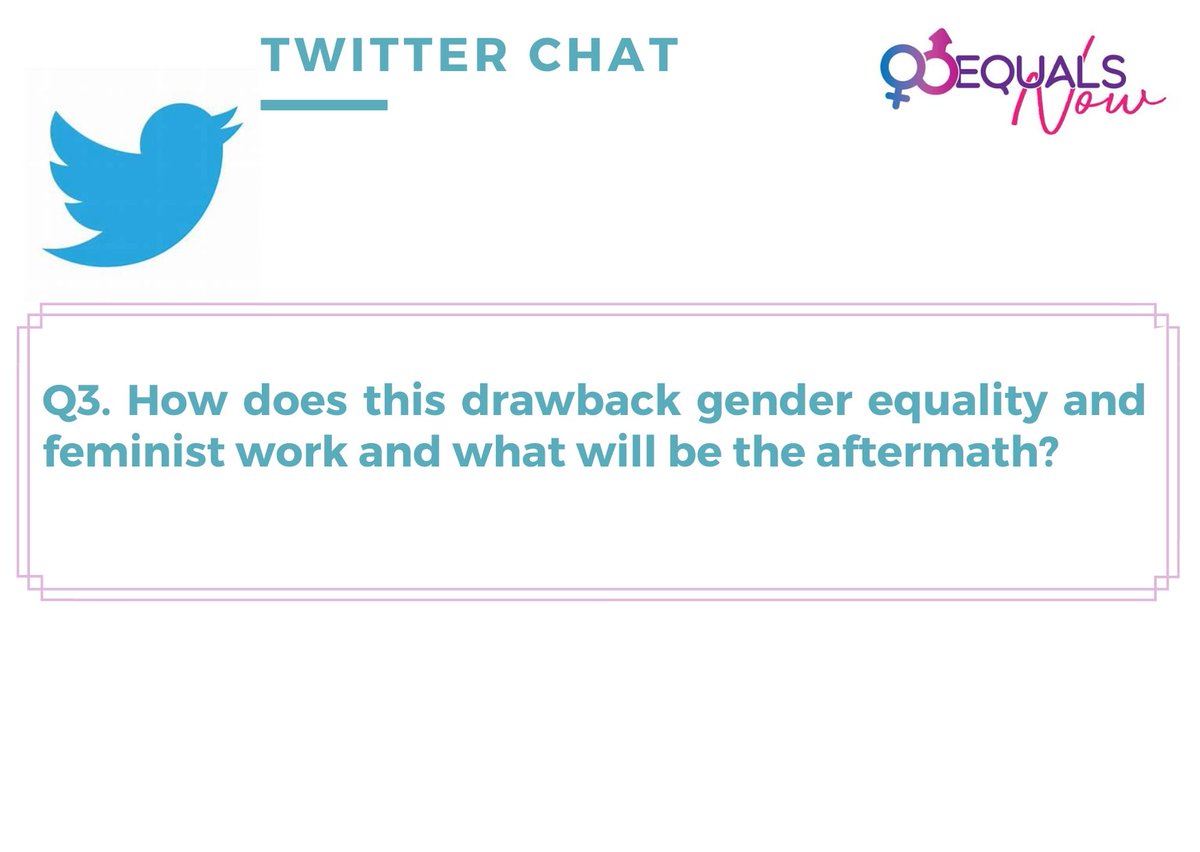 Q4. Now to the big question, what can we do to mitigate the effects you all have pointed out? How do we engage our governments and world leaders to center the needs of women in their response to
#COVID19
?
#Jotai
#EqualsNow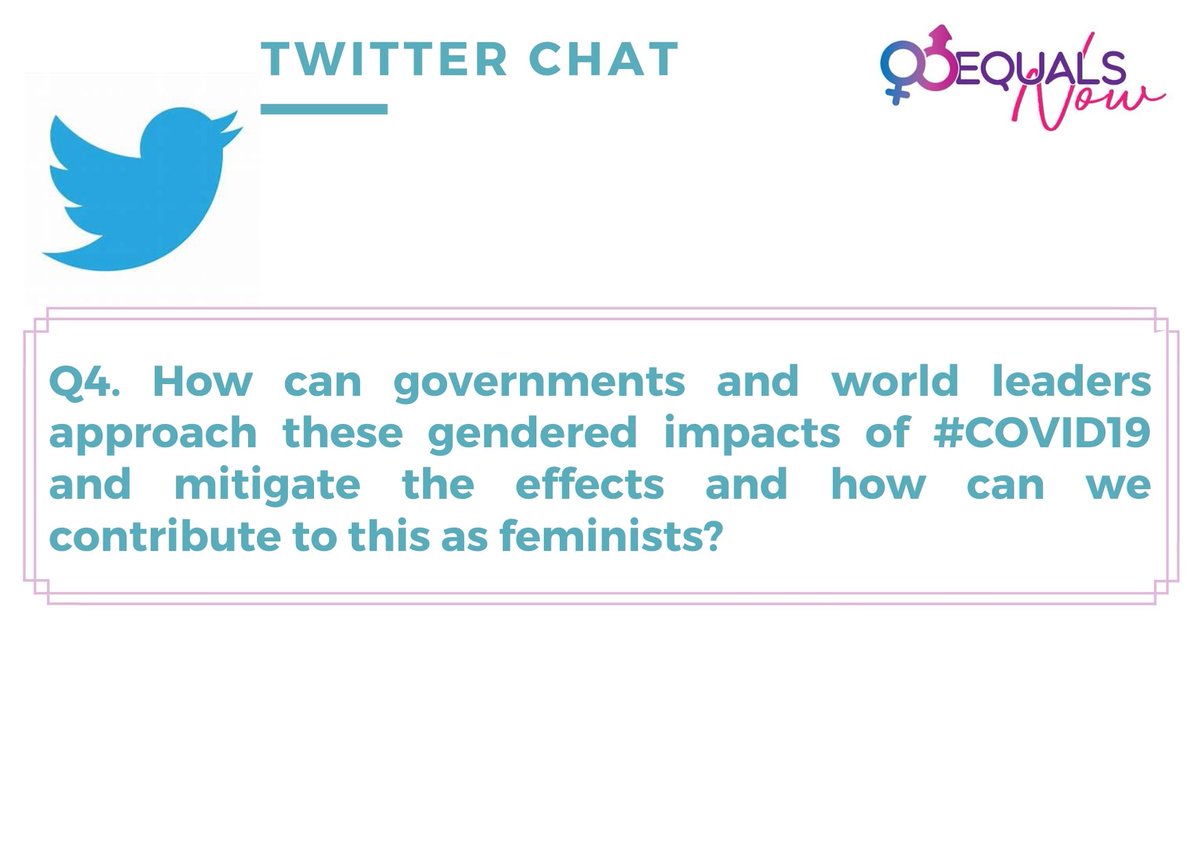 Q5. Solidarity and our safety is quiet crucial during this period. Do you have a feminist group you fall back on? How are you staying connected with and how have that helped you so far?
A quick S/O to
@AfriFeminists
and
@FeministingWAF
.
#Jotai
#EqualsNow
#COVID19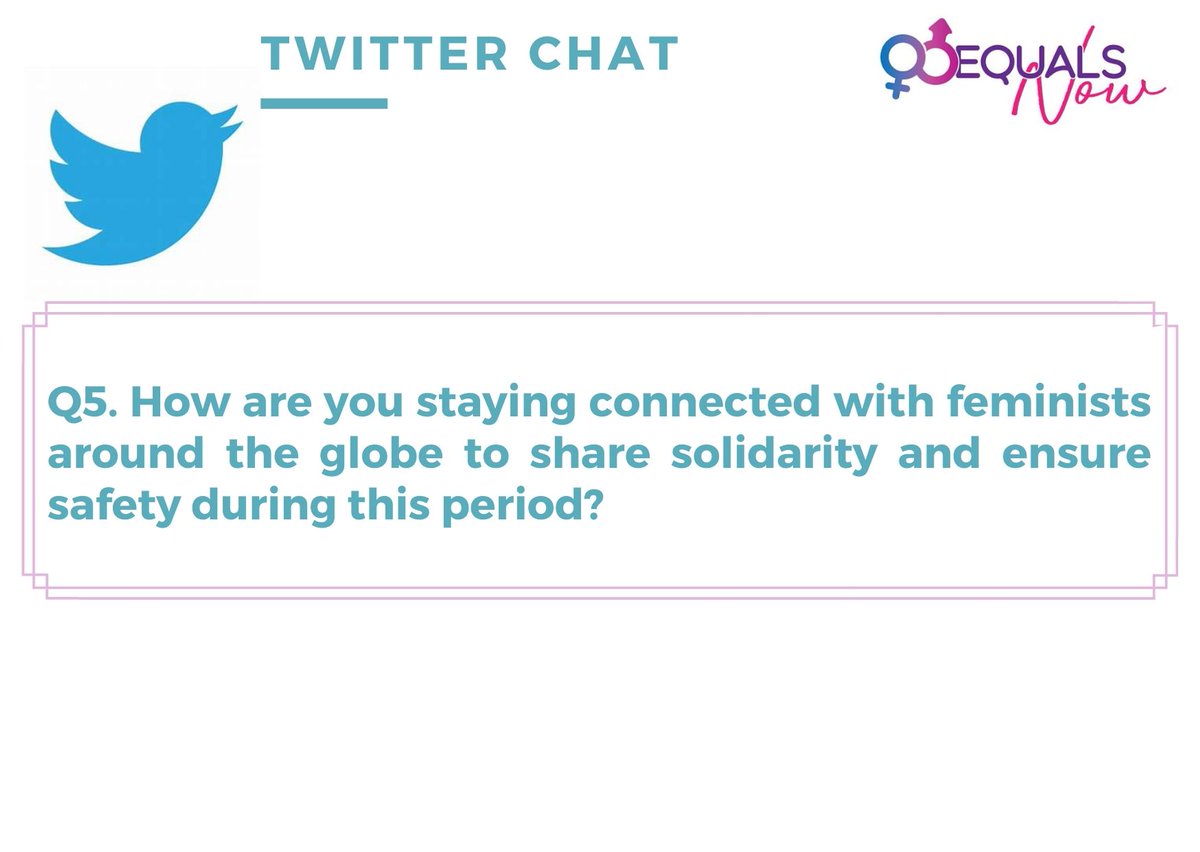 Q6. Again we acknowledge this is a difficult period for everyone. We are all dealing with
#COVID19
differently. Share a tip with the sisters on here to help them cope better.
From us, your
#MentalHealth
is a priority, take care of yourself too!
#Jotai
#EqualsNow
#COVID19