Ten years ago was one of my favorite days at the track. I spent the morning watching Zenyatta's every move prior to her 16th win in a row, the G1 Apple Blossom at
@OaklawnRacing
. I took way too many photos & I'm not sorry. Here are some snapshots from that perfect morning.
Exercise rider Steve Willard, who is sadly no longer with us, looked so happy in saddle the morning of the race.
Barn foreman Frank Leal hand-watered Zenyatta with a bottle of Fiji. Only the world's best water for racing royalty!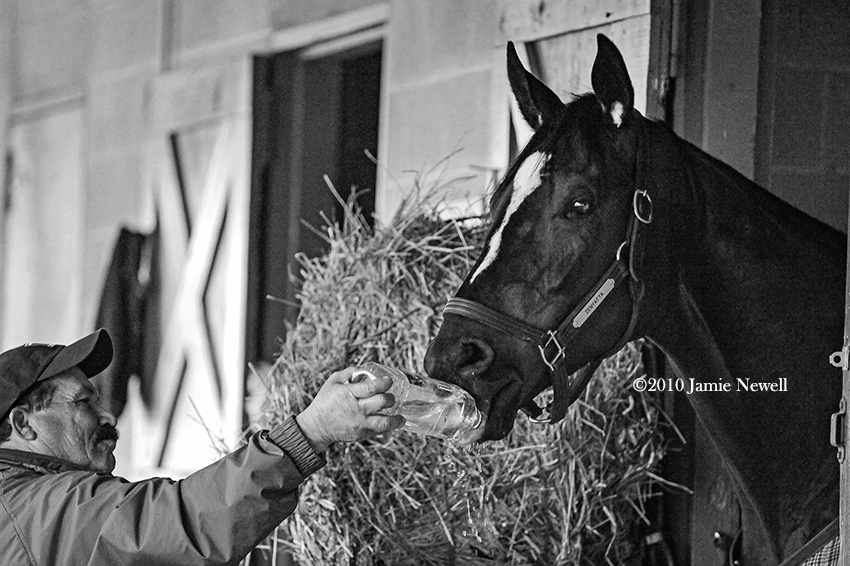 She was perfect. Still is.
Bonus: Here is Zenyatta's kitten. This mischievous little thing tried to steal the show while a group of admirers encircled the barn, going up to sniff the big mare's foot to see what all the fuss was about.