#DailyUpdate
#Covid19India
The compound daily growth rate of confirmed cases in India is 13.42%. This needs to come down, for us to sense relief.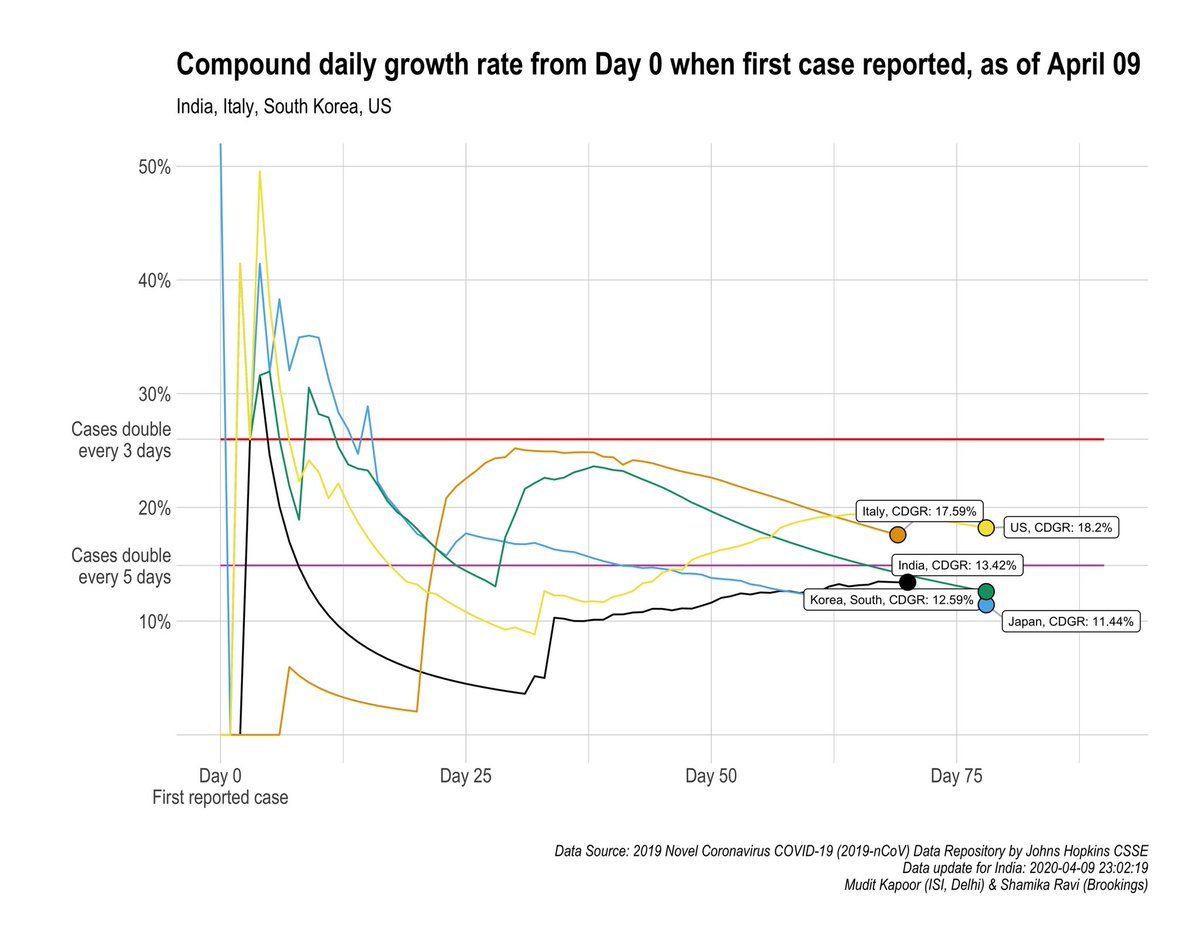 The growth rate of Total Confirmed cases and Total Active cases in India. We are growing at a rate where cases are doubling every 5 days.
#FlattenTheCurve
is all about increasing the number of Recovered COVID patients relative to Active COVID patients . Look at Germany, South Korea... and even Iran.