The government's failure to detect, trace and isolate infected persons in the nearly two-month-long window of opportunity it had to protect people from the coronavirus shows its irresponsible handling of the COVID-19 crisis.
MY ARTICLE ON FORNTLINE
https://frontline.thehindu.com/cover-story/article31272654.ece
Please have a look at graphics and the timeline of travel advisories provided in the graphics.
It will definitely complement your understanding.
To see the print edition, please subscribe to
@frontline_india
ebook.
This is also available now as part of magzster subscription.
Understand the chronology!
This time line will give you how Corona virus spread across world and India, how did we act with international travellers.
Also correlate these with
@RahulGandhi
's word of caution, Delhi pogrom, Trump show, Operation Kamalnath..
Screenshots of e-book
To get this chronology, I have scanned all Situation Reports published by the WHO, relied the daily data published by MoHFW and all Travel Advisories issued by MoHFW, there are available at the MOHFW website. Once I done this, I went for the scientific literature available.
Since many of you complained that the graphics are not visible, let me put high resolution ones here.
This global testing data figures are as of 20th March. This should be compared with India's 10.3 ppm on the same date!
After March 20, many countries data was not available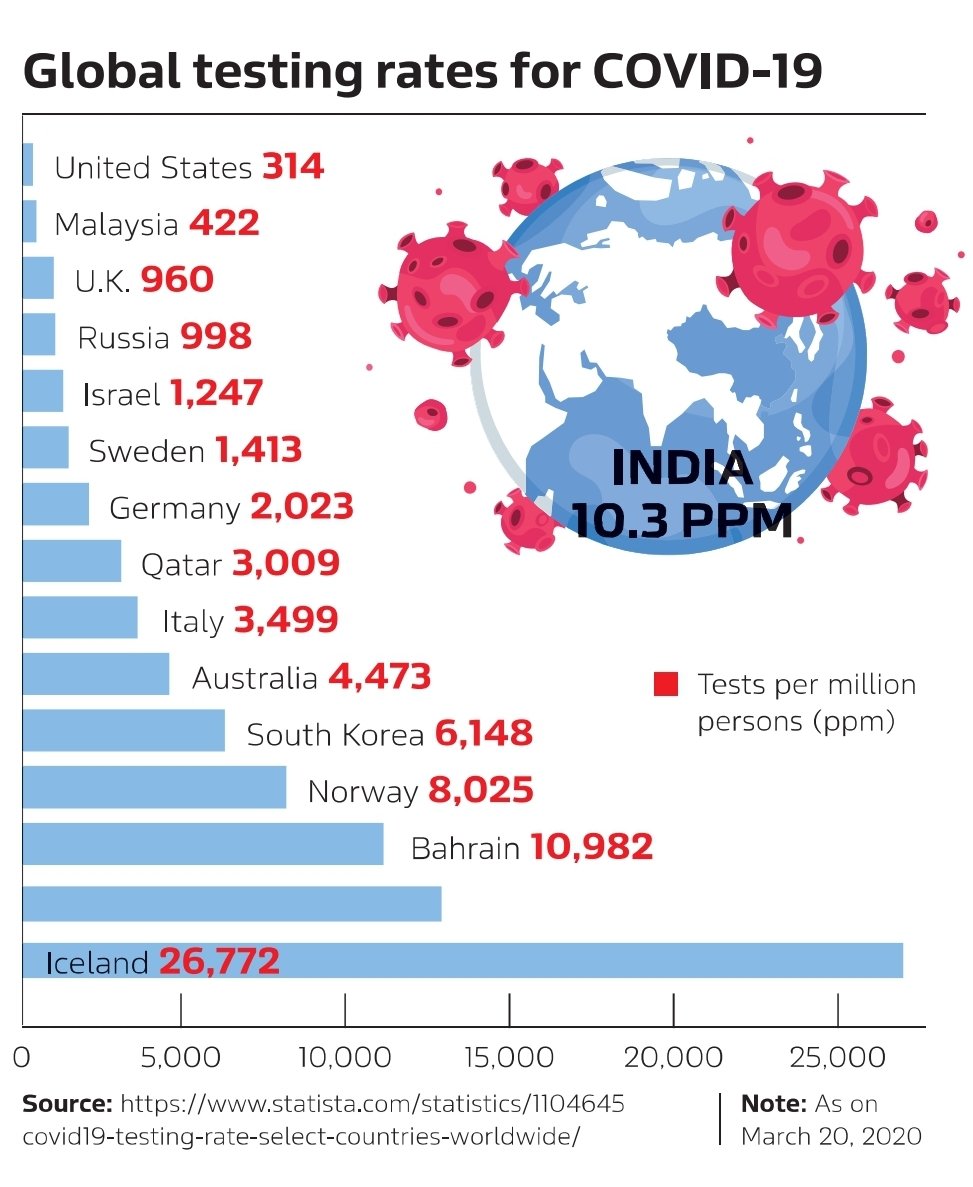 These two graphics will give you the testing status as of 2nd April, the date on which I sent my article to Frontline.

This can used as a bench mark for comparison with the testing data provided in my blog as of 9th April.

How things changed in a ween