A lot of crazy stuff happening in the energy world right now: a thread.
One big one is the impact of quarantine on load. In ERCOT, they are seeing modeling errors get wider every day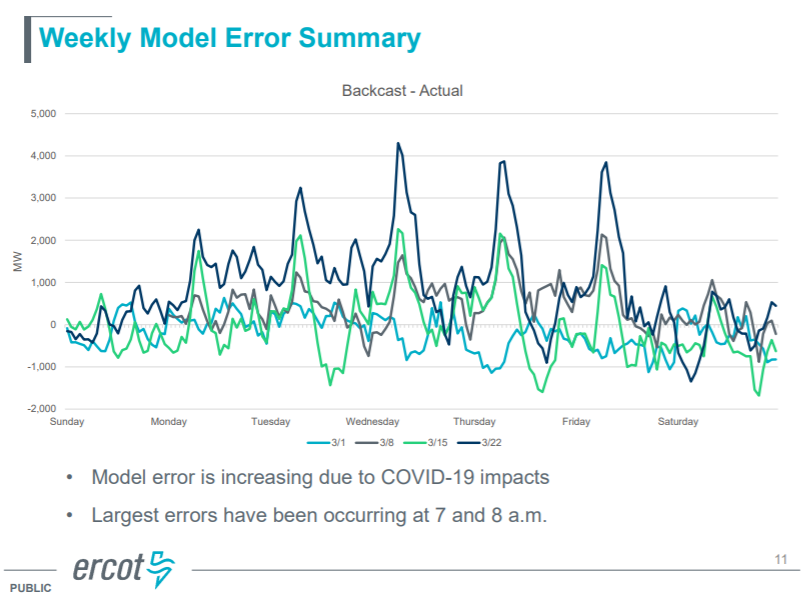 New York City daily demand is way down (although apparently not making a statewide impact yet) and CAISO is down, although not as dramatically as NYC
Speaking of CAISO, while curtailments were already high due to more renewables: the load drop has sustained that trend (>10x y/y for Jan) via
@greentechmedia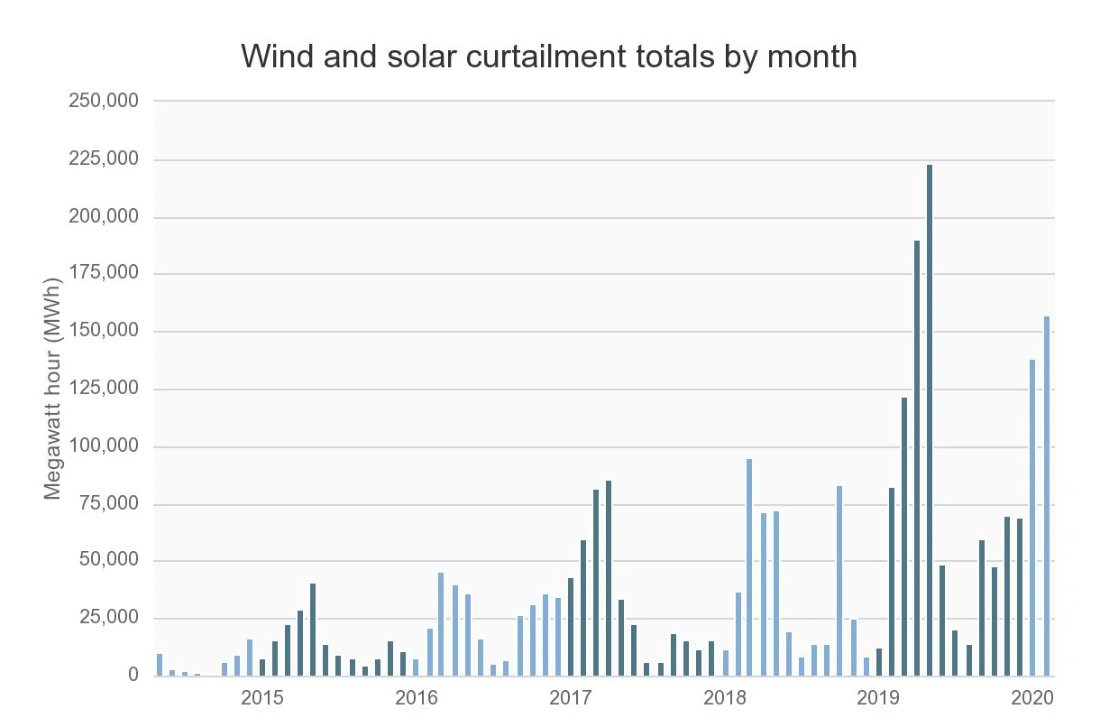 While that is all going on, utilities haven't had a tough time accessing capital: $15B in credit lines/bonds tapped - in March! And at such prices- NextEra at 237.5 bps over treasuries.
https://finance.yahoo.com/news/u-utilities-line-14-billion-160915814.html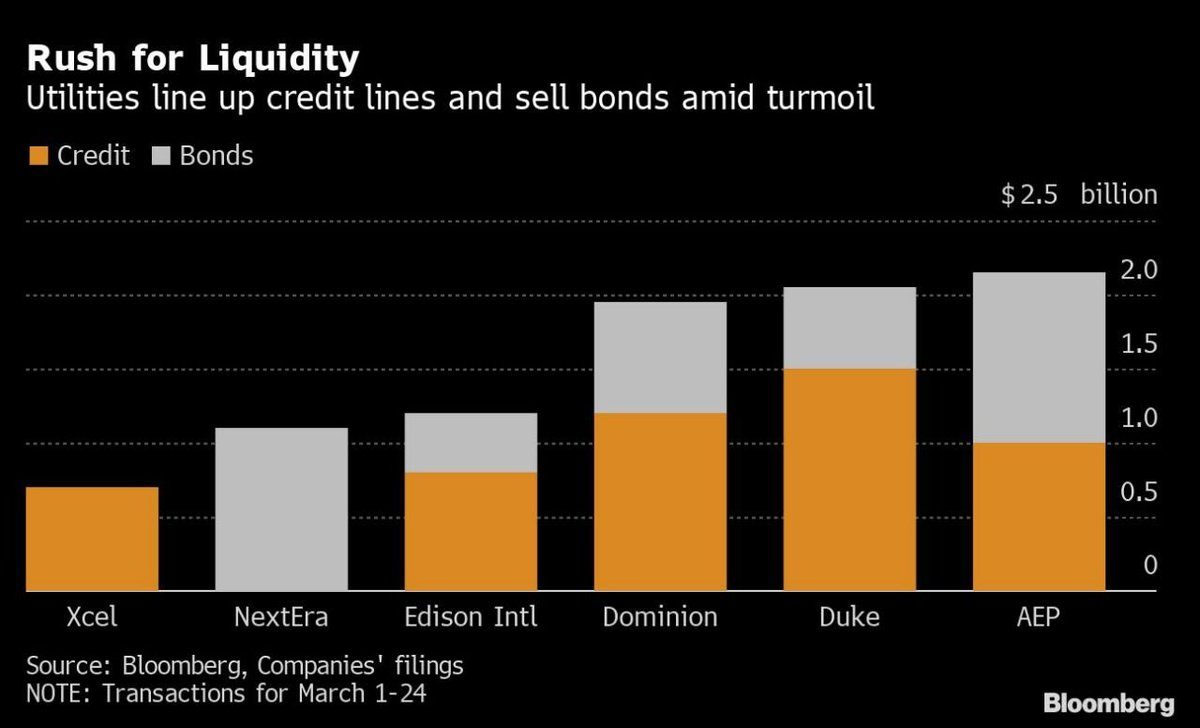 Also, oil prices went negative in certain corners of the market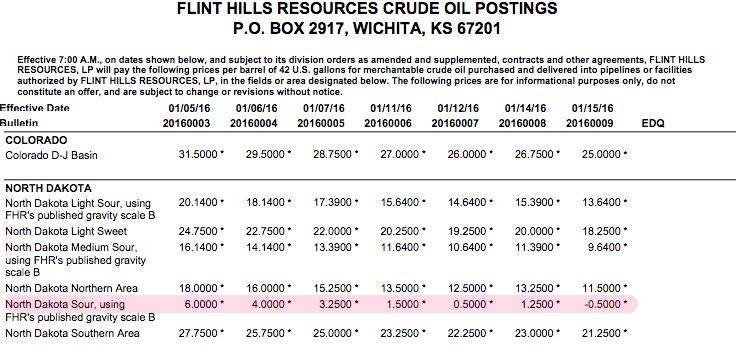 Speaking of low oil prices: WoodMac forecasts a 43% drop in EV demand this year. But the big trend to electrification may be ok -- VW says a yearlong slump won't slow their shift to EVs.
Maybe more added later, but FIN for now