LIVE: Dominic Raab gives daily
#Covid19
update as Boris Johnson's condition continues to improve
Watch on The Telegraph's YouTube channel

Dominic Raab says Boris Johnson "continues to make positive steps forward": "He's still in intensive care but he is in good spirits."
Dominic Raab gives an update on coronavirus numbers:

243,421 people have been tested for coronavirus so far

65,077 have tested positive

16,784 people have been admitted to hospital

7,978 people have died
The death toll is 881 deaths higher than yesterday
The Foreign Secretary thanks the NHS, carers, charity workers and people looking after their neighbours.

He also thanks essential workers who "just kept going" and the members of the public who have stayed at home
Dominic Raab says people might be wondering when restrictions would be lifted, with a sunny
#bankholiday
weekend approaching.
"Thank you for your sacrifice, but also, we're not done yet," he says. "We must keep going."
The Foreign Secretary says he chaired a COBR meeting to assess the UK's latest position on the
#CoronaLockdown
.
"While the early signs suggest social distancing guidelines are having the impact we need to see, it's too early to say that conclusively," he says.
Dominic Raab says the next lockdown review could take place before next weekend.

"The measures will have to stay in place until we've got the evidence that clearly shows we've moved beyond the peak," he says.
The chief scientific advisor says the measures that everybody has taken are making a 'big' difference.
Sir Patrick Vallance presents the graph below, which shows the number of new cases in the UK.
'It's not gone sky-high, there might even be some flattening.'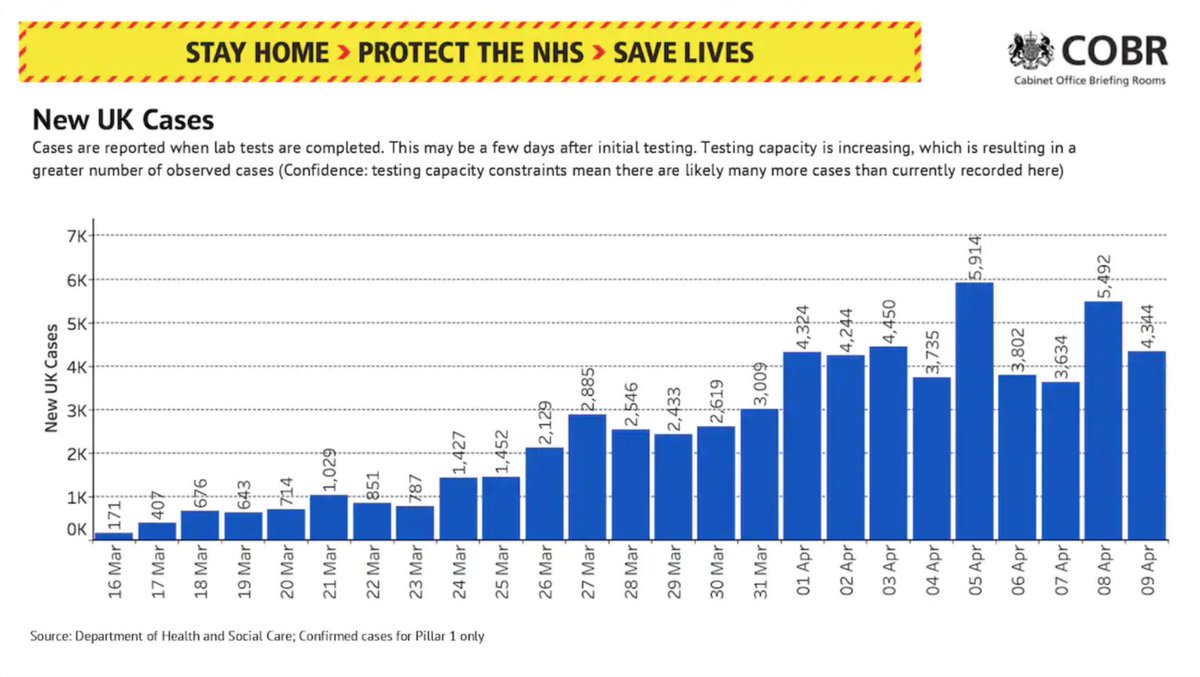 Sir Patrick Vallance shows a graph showing hospital admissions in the UK.
He says there would be many more people in hospital if people had not followed
#socialdistancing
.
'It's not gone up in that steep way, we are beginning to see the first signs of this levelling off.'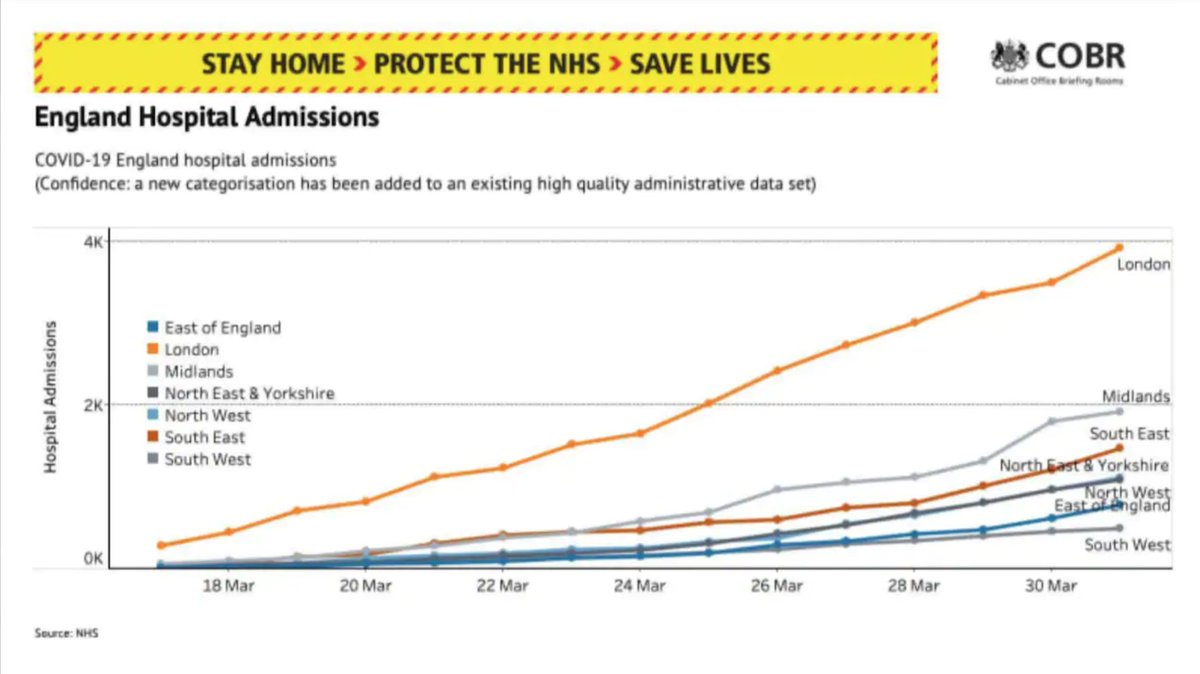 Sir Patrick Vallance continues: "Unfortunately, sadly, there are deaths from this disease.
"This will not change for a few weeks because the deaths come after the illness, the early illness, the intensive care."
Sir Patrick said
#socialdistancing
was directly preventing deaths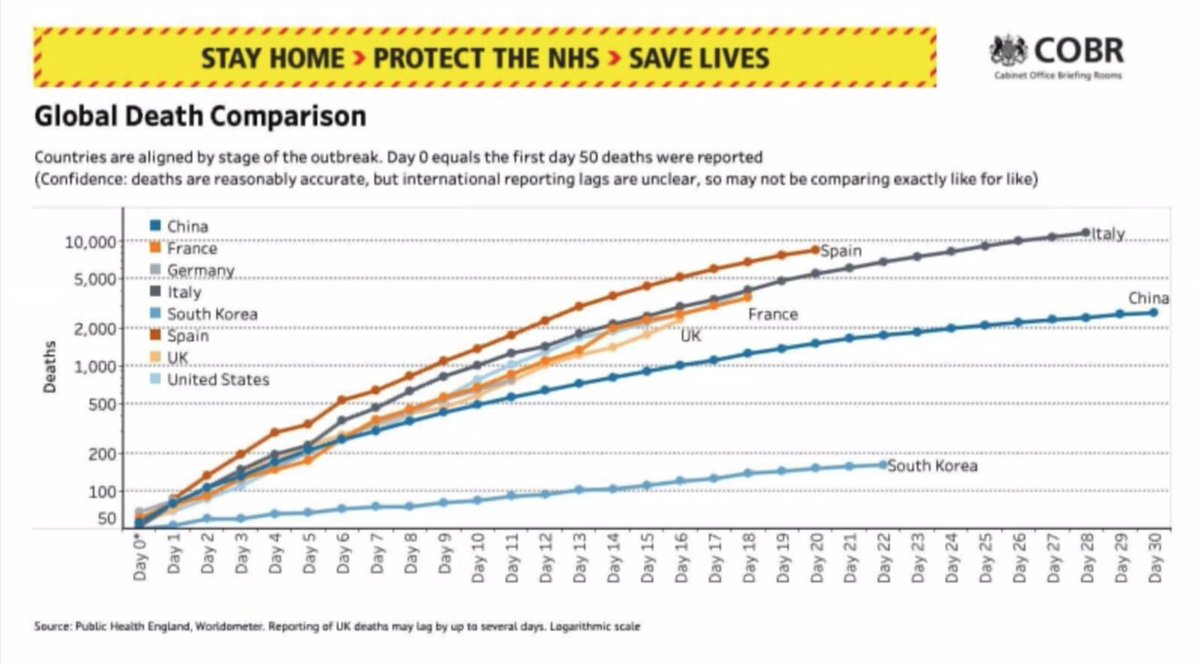 Dominic Raab says we can't be sure we are beyond the peak: "We must keep it up."

Sir Patrick Vallance says the death toll would continue to rise for about two weeks after the intensive care numbers improve