Thank you to
@BernieSanders
, his staff and volunteers for running a campaign that fought for everyone. His fight to bring progressive priorities to the White House has impacted our politics for the better.
#NotMeUs
https://www.vox.com/2020/4/8/21182671/bernie-sanders-ends-campaign-medicare-for-all-legacy?utm_campaign=vox&utm_content=chorus&utm_medium=social&utm_source=twitter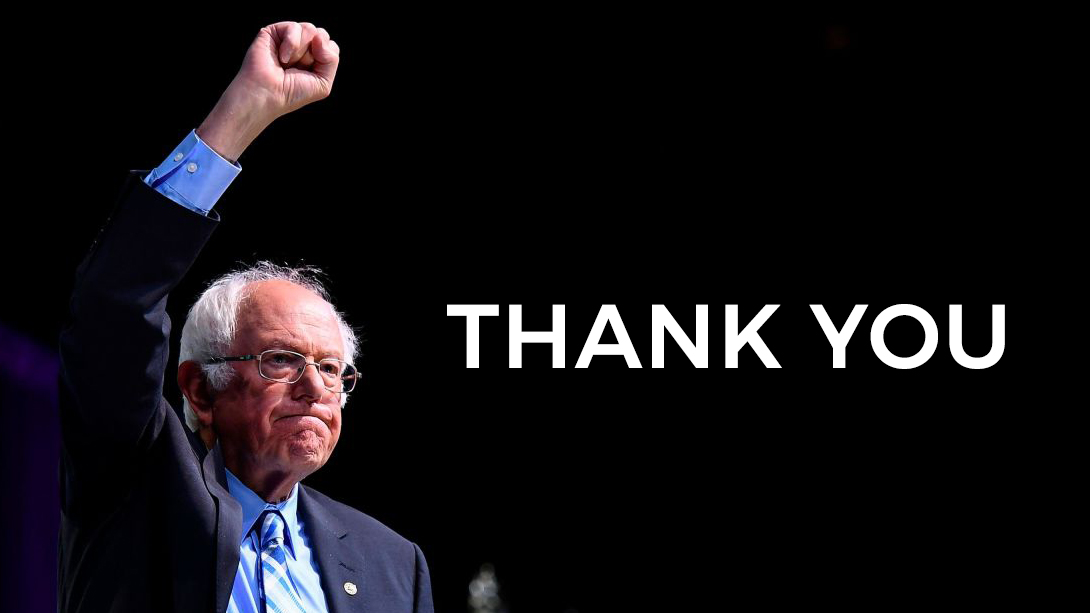 Senator Sanders' campaign changed the game by being rooted in the culture of grassroots organizing. His focus on grassroots fundraising, rejection of PACs, and embrace of activism at the core of his race has changed what it means to run for president.
If we learned anything from Senator Sanders and his campaign, it's that this isn't time for progressives to give up. Now more than ever, we need to fight for a platform that reflects the pillars of his campaign: M4A, a GND, & reforms to protect the most vulnerable people.
Senator Sanders' ambitious suite of progressive policies won him the support of impassioned voters across the country, from every age, race, and class demographic. Those supporters and activists will be essential not just in this election, but every election to come.
Indivisibles are still committed to keeping the grassroots at the center of this contest to push for progress on issues that matter to us: democracy reform, people-first immigration, climate action, & more. Thank you Senator Sanders for your continued commitment to these fights.
Last year, he was the first presidential candidate to sign the We Are Indivisible Pledge, committing to support the eventual nominee & do the work to beat Trump. We're excited to continue that fight alongside him as we work to win back the White House.
http://pledge.indivisible.org