Maharashtra HM
@AnilDeshmukhNCP
raises serious questions on NSA Ajit Doval and union home ministry led by
@AmitShah
over the Tablighi Jamaat incident in Delhi.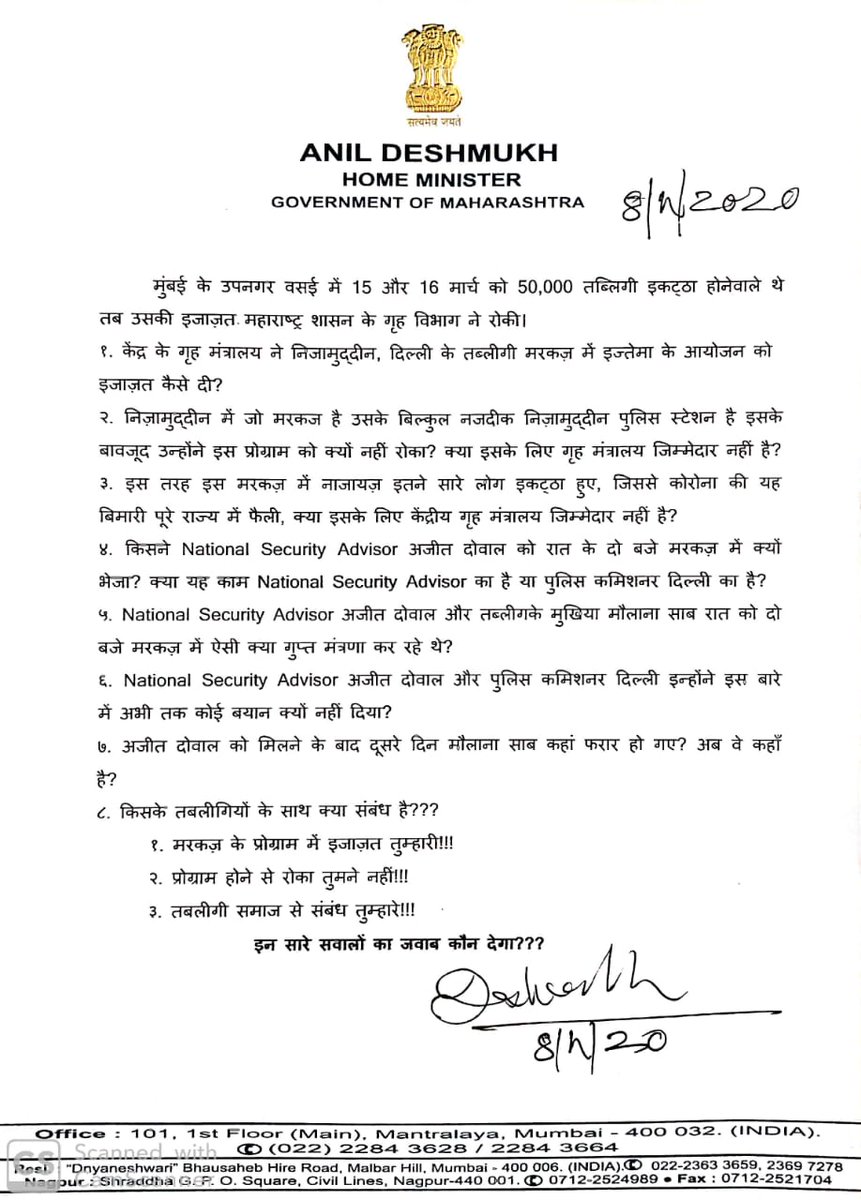 @AnilDeshmukhNCP
questions
- Why did Delhi police give permission to Tablighi Jamaat event in Delhi?
-Nijamuddin Police station is adjacent to the place where event took place. Why wasn't it stopped? Isn't it a failure of Home Department?
Shouldn't Union Home Ministry be held responsible for the spread of corona after Tablighi Jamaat event?
Who sent NSA Ajit Doval at Nijamuddin at 2 AM in the night? Is it the duty of NSA or Delhi police commissioner?
What was the secret talks between NSA and Tabligh's Head Maulana Saad at 2AM?
Why hasn't NSA or Delhi police commissioner made a statement regarding this yet?
Where is Maulana After meeting NSA? How did he abscond after meeting NSA?