USA wants
#hydroxychloriquine
urgently from India
India Govt in return asked

Unrestricted Access to USA market for its Pharma companies

Lift all bans levied by US FDA

FDA will not harass Indian Pharma companies henceforth
USA accepted all demands in 24 hours
Its a source based info ... source which I can't reveal so you can trust the news as per your perception.
But yes all pharma stocks on fire going up by 10-15% and all do not manufacture
#Hydroxychloroquine
Best day for Pharma index since May 2009 . Highest one day rise
US FDA clears 4 major Indian Pharma companies in their inspection. On Monday itself FDA cleared Lupin & Dr Reddy's lab. These were long pending clearance coming after India allowed
#hydroxychroloquine
Export to US.
"Someone" rightly said that PM Modi is a tough negotiater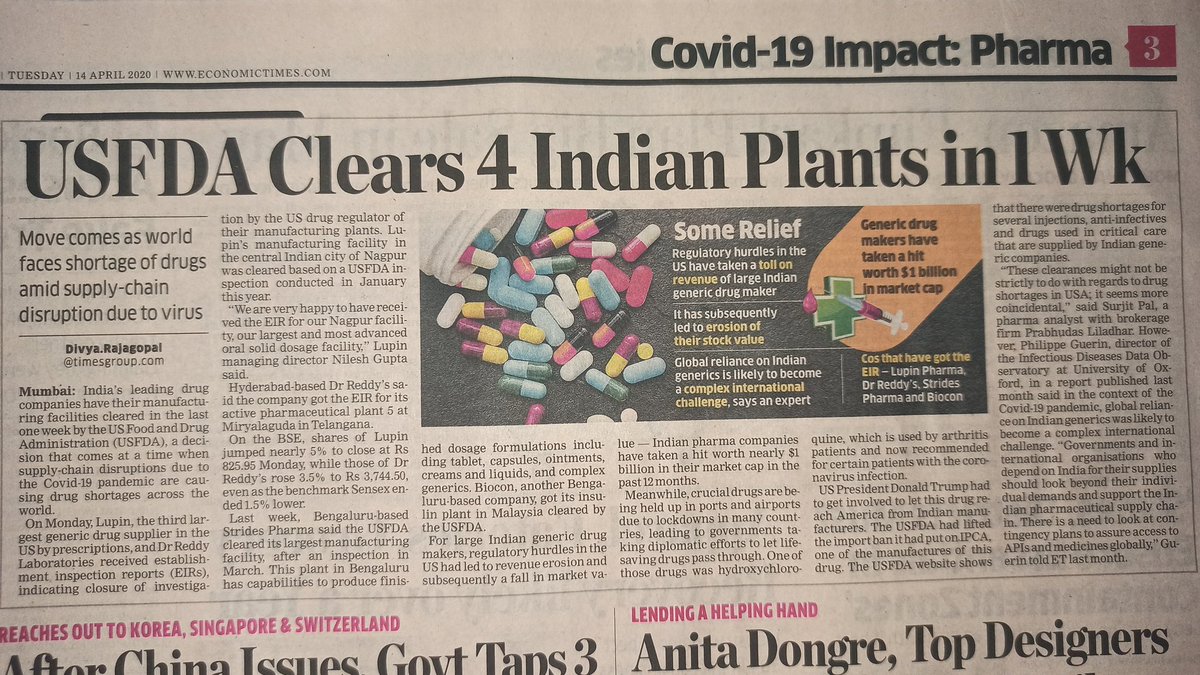 It has been raining FDA approvals so far this week.

FDA Approvals so far

1. Cipla
2. Aurobindo
3. Ajantha
4. Cadilla
5. Granules
6. Dr Reddy's Lab
7. Lupin
8. Strides
9. Biocon
10. IPCA

.. counting

Remember Every Liberal was mocking this tweet