In the U.S., the notion of 100,000 fatalities "ultimately" or "in the coming months" reflects (my view) incomplete modeling of "shadow" case dynamics, and lag structure between initial case report and fatalities. We risk 100k within weeks without a shift in therapeutic modality.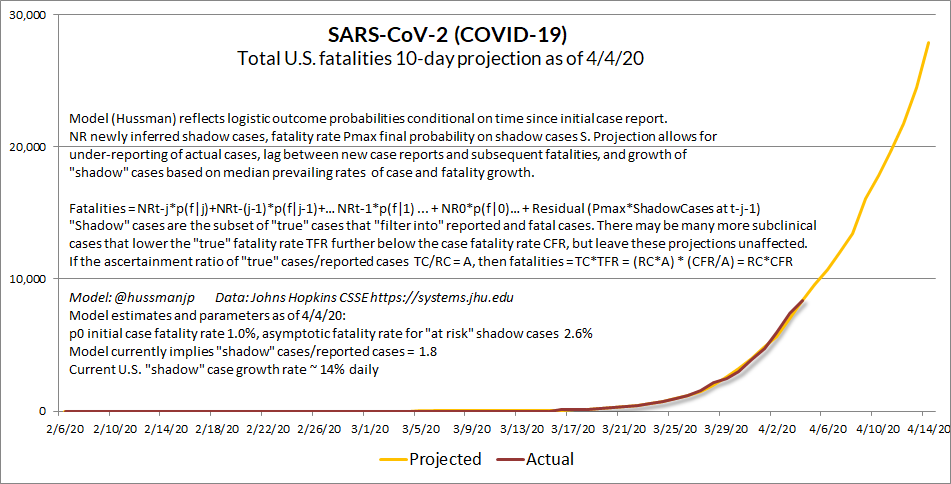 With respect to therapeutic modality, my impression is that part of the reason
#SARSCoV2
(
#COVID_19
) is so lethal is that molecular interventions UPON ICU ENTRY, should be extended from pulmonology to rheumatology as well. Posting my updated pathway notes for research community.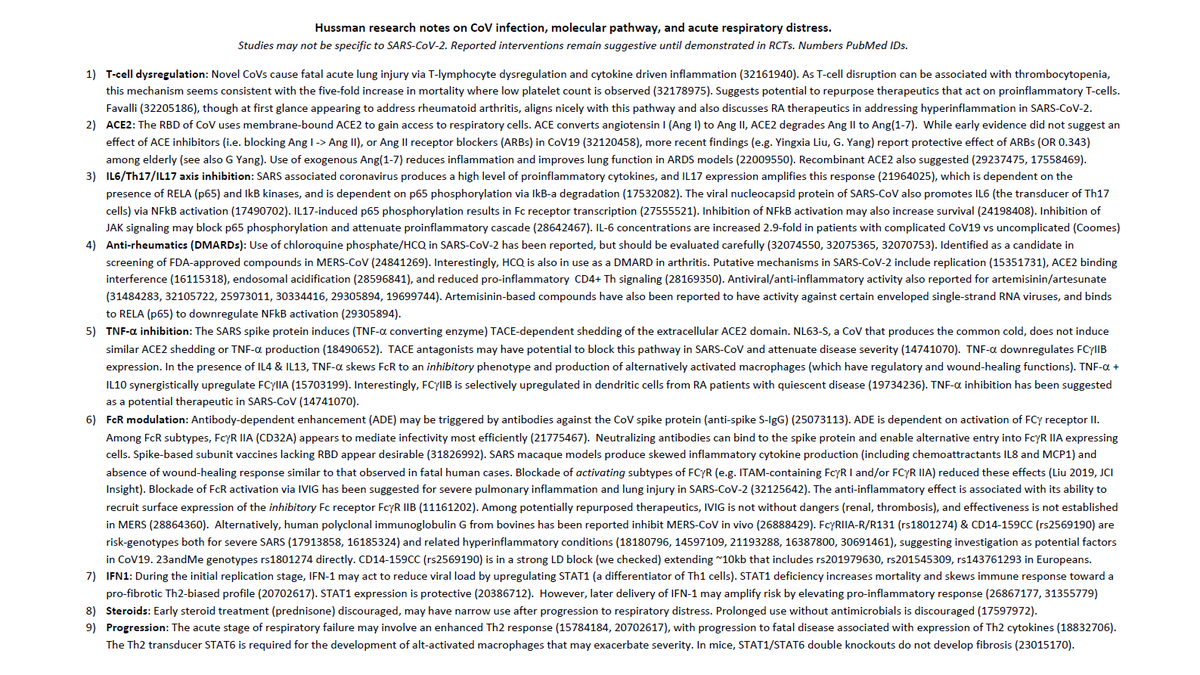 Snapshot:
a) Weakly contained states, along with mobility, are propagating spread for the entire U.S.
b) Ventilators (high fatality) aren't silver bullets
c) Nor is HCQ, though it may act as DMARD
d) Asking for NIH/NIAID guidance centered on T-lymph inflamm
A friend shared this.