My updated prediction based on observed data up to 4th April...
There is a fall of around 10K cases upto April 15. based on the exponential projection.
Projection on 21/03 is RED
New Projection on 4/04 is BLUE
LOCK DOWN OR POOR DETECTION?
WE WILL GET ANSWERS SOON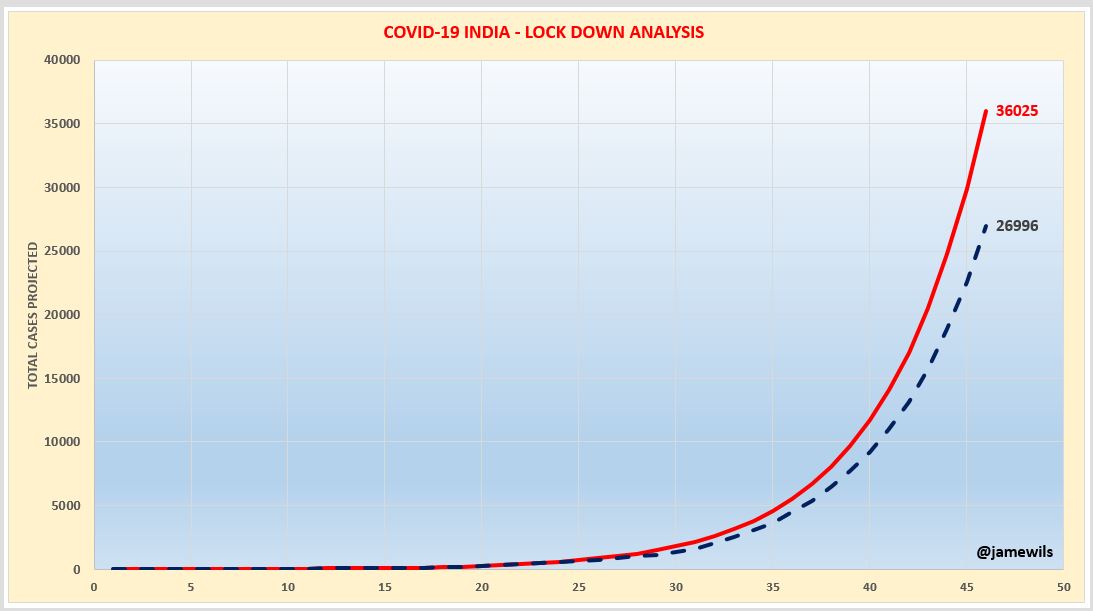 Not 10K, difference is 9K

My earlier prediction for crossing 2000 cases was on 31st March, which is shifted to one day in real life scenario.

Our poor testing and case detection, is still a worry.

We have a long way to GO...