At least 5 London bus drivers have tragically died of Covid-19. Sadiq says "TfL have ensured measures have been taken to keep staff as safe as possible", but bus drivers are contractors, not TfL staff. What did he do to ensure bus companies kept passengers and drivers safe?
https://twitter.com/SadiqKhan/status/1246698926339690496
We need to know what TfL and its chair
@MayorofLondon
did to ensure bus companies were enforcing social distancing by drivers and passengers, cleaning vehicles, providing washing facilities and giving PPE to their drivers. These are TfL services, no use blaming government.
Finally, let me say my heart bleeds for the families of London drivers killed by Covid-19: bus drivers, black cab drivers, minicab drivers and delivery drivers. All they were trying to do was feed their families and keep London moving. We let them down; they are absolute heroes.
PS:
@George_Osborne
, could you get a proper journalist to cover London transport and City Hall asap? Bus, taxi and minicab drivers are dying of Covid-19, and your man
@RossLydall
has a photo of him hanging out with
@MayorofLondon
as his profile picture. Londoners deserve better!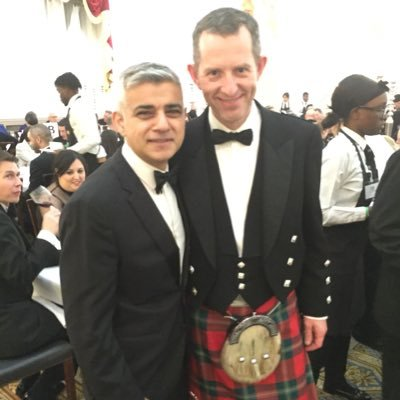 Oh look, the Ross blocked me. Well, since I can read TfL and City Hall press releases elsewhere, that's not going to be much of a loss to me. If he ever starts doing the job of a proper journalist, someone let me know. I won't hold my breath.

Luckily I have a screenshot of our recent DMs. Context: 10/2/20, 97% of bus drivers voted for a strike ballot over fatigue, Ross is silent; 17/2/20, Mayor bungs drivers £1600 retention bonus each, Ross parrots Mayor & Unite PR. Claims he was "unaware" of the strike vote. Really?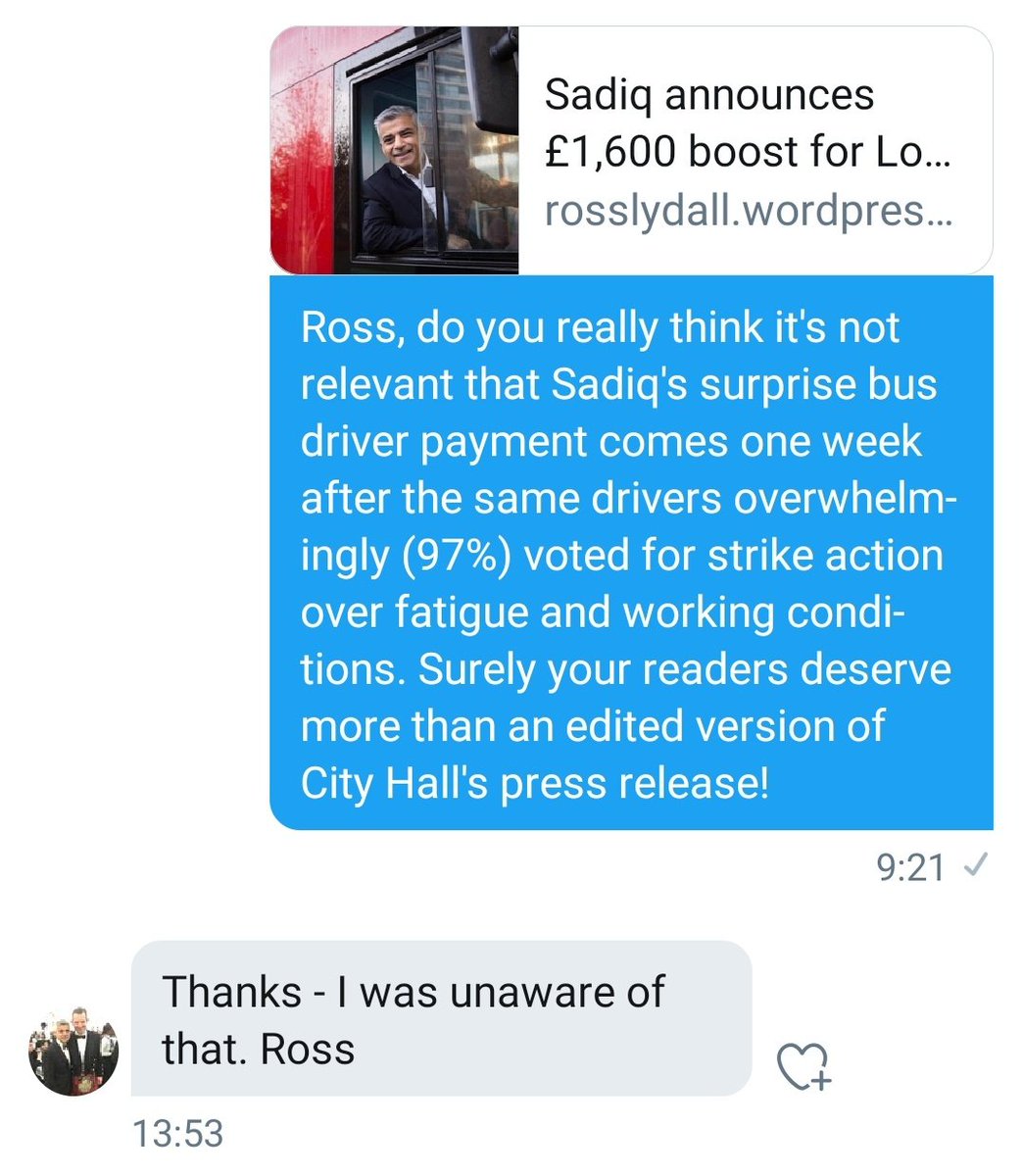 I mean,
@RossLydall
is City Hall Editor for
@EveningStandard
& former transport correspondent. The Mayor bungs bus drivers £32m of Londoners' money just before a [postponed] election & we're meant to believe Ross is "unaware" they had just voted to strike? Here's his profile pic: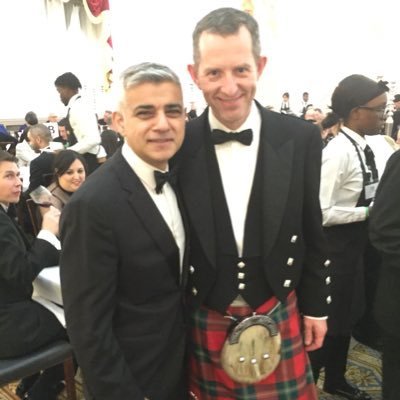 And all of this would be just a silly journalist not doing his job, except the media's failure to hold the Mayor and TfL to account over bus and tram safety has cost lives, is costing lives, and will cost lives.
#Sandilands
#BusSafety
#Covid19