Compound daily growth rate of confirmed
#COVID
cases is 13.16%
Moving average (5 days) of new cases rising steadily.
1) Total confirmed cases in major hotspot countries and India.
2) Total
#COVID2019
related deaths in these countries.
Total cases = active cases + recovered cases + deaths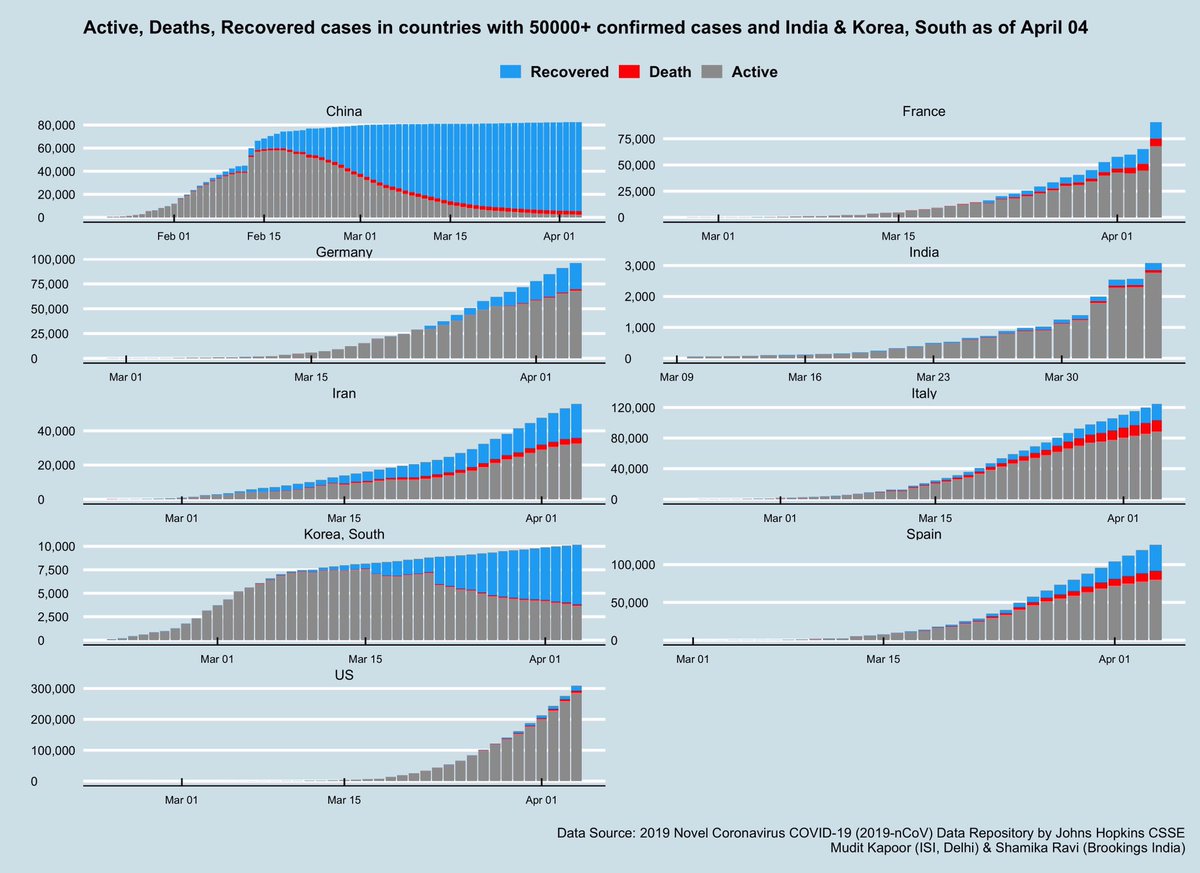 These are daily deaths (not cumulative!) across
#COVID2019
hotspot countries. India shows v few COVID related deaths. All these countries reported their first confirmed COVID cases in last week of January.