From 1932 & 1972 by the United States Public Health Service. purpose of this study was to observe the natural history of untreated syphilis; the African American men in the study were only told they were receiving free health care from the Federal government of the United States.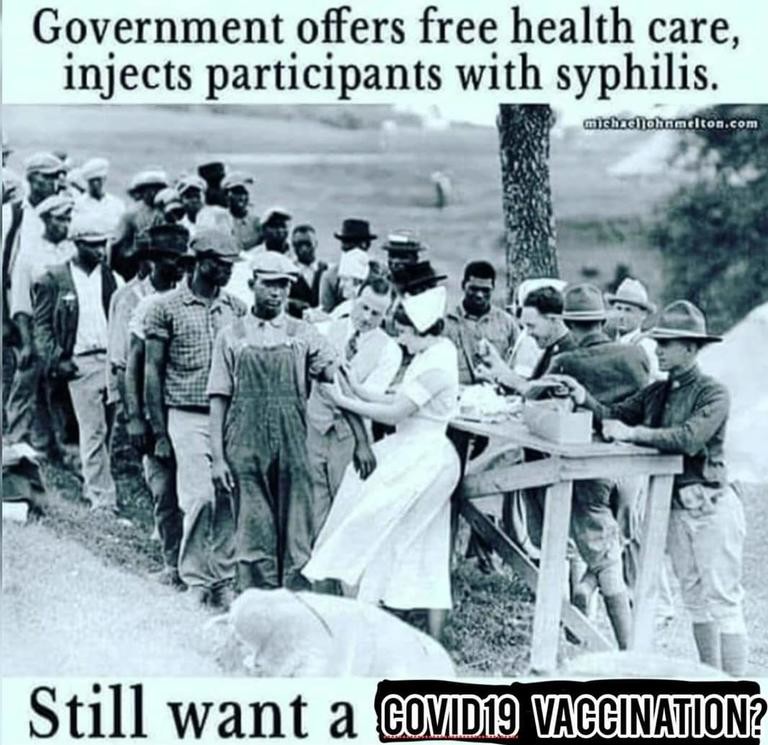 And some of you want a Covid-19 Vaccination...
The study initially involved 600 black men – 399 with syphilis, 201 who did not have the disease. The study was conducted without the benefit of patients' informed consent. Researchers told the men they were being treated for "bad blood,"
Although originally projected to last 6 months, the study actually went on for 40 years.