Lieutenant Atif Shaheed
(Sitara-e-Basalat)
24 Nov 2007
Imam Derai, Swat
Operation Rah-e-Haq
Age: 23 Years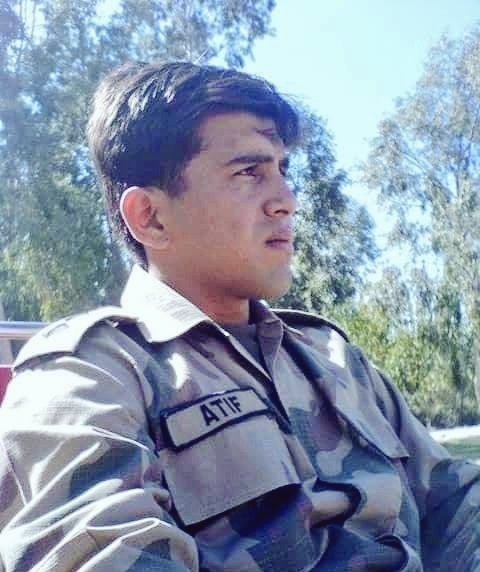 On the night of 24 November 2007, Lieutenant Atif's unit was tasked to clear & capture Usmani Sar Top located at Imam Derai, Swat which was occupied by a heavy strength of terrorists. Lieutenant Atif was Platoon Commander during the operation when the assault started.
During the fierce fire encounter with terrorists occupying the top, Lieutenant Atif received multiple bullet injuries, becoming severely wounded and embraced shahadat on the spot to become the first shaheed of Swat operation.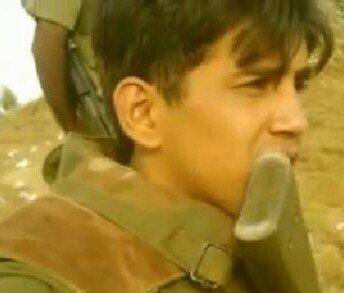 For exemplary display of valour and courage while fighting against the terrorists, he was awarded Sitara-e-Basalat (SBt) by the Government of Pakistan after his shahadat. Hero

This picture of Lieutenant Atif (Sitara-e-Basalat) was taken most probably few days before his martyrdom.