THREADpt3 (cont) It was a few weeks na hindi ulit ako kumakain. Wala akong gana to do anything napabayaan ko na plates ko. I was a complete mess. Anong ginawa ko to deserve this? I was uneasy. I needed an explanation otherwise im gonna be like this for a while. So I contacted Sam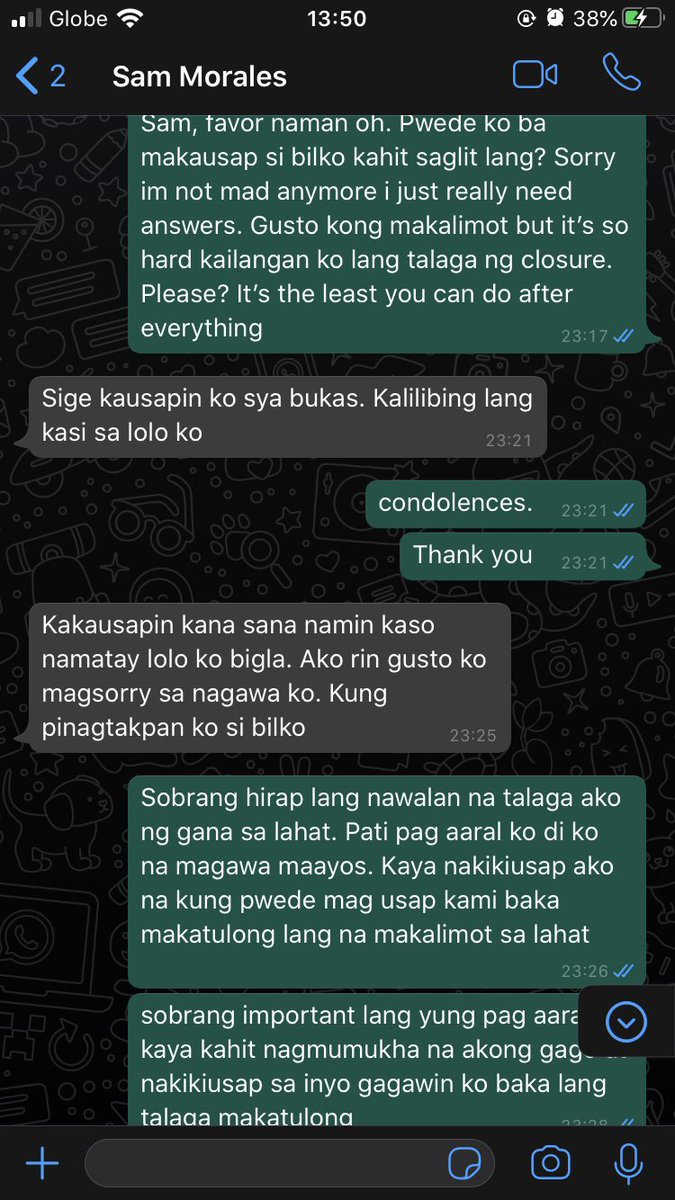 So he called me. I cried diretso. "Why? Bat mo nagawa sakin yun? Nagsorry siya. He explained that the reason why he lied kasi hindi niya daw inexpect na aabot kami sa ganito. He thought na it was just libog and fun. That's why he lied about his name
Cos he didnt want to get attached. He was hurt daw from his prev relationshiop. He was also a mess daw (lul) but then we became more vulnerable and we got closer to the point where he didnt know how to explain that he lied in the first place so he tried to lie as long as possible
"Minahal na kita, and natakot ako na mawala ka if i told you the truth. I lied about my family as well because i didnt want then na madamay. But EVERYTHING ELSE IS TRUE. Totoo lahat ng nararamdaman ko. Yung pangalan at sa pamilya ko lang talaga". (Non verbatim)
In a way naintindihan ko (wow marupok lol) But what i didnt understand was how fucked up he was that he would kill his own parents?!? For this?!! "What if nagkatotoo and his parents died after this? Kakayanin ng konsensya mo?" He kept apologizing. I dropped the call.
I tried to move on. Okay... at least i know the reason. Okay na yun. Move on na. Back to school na lol. A few weeks later he texted. "I miss you" Everyone (my friends most esp lol) will hate me for this but fast forward. We continued talking again. (Im sorry i told u marupok ako)
This went on for another few months. The trust wasnt there na. But in my head this is better than me hooking up around or getting addicted with tinder/bumble. He would help me with my plates.. so in my head. Okay na to. I benefit from this anyway.
He wanted to make bawi and told me he wanted to spend the holidays and his birthday with me. (Dec 26 Bday niya). Sabi ko "yan nanaman tayo" he would get annoyed but understood where i was coming from. So he booked a ticket and showed me the itinerary.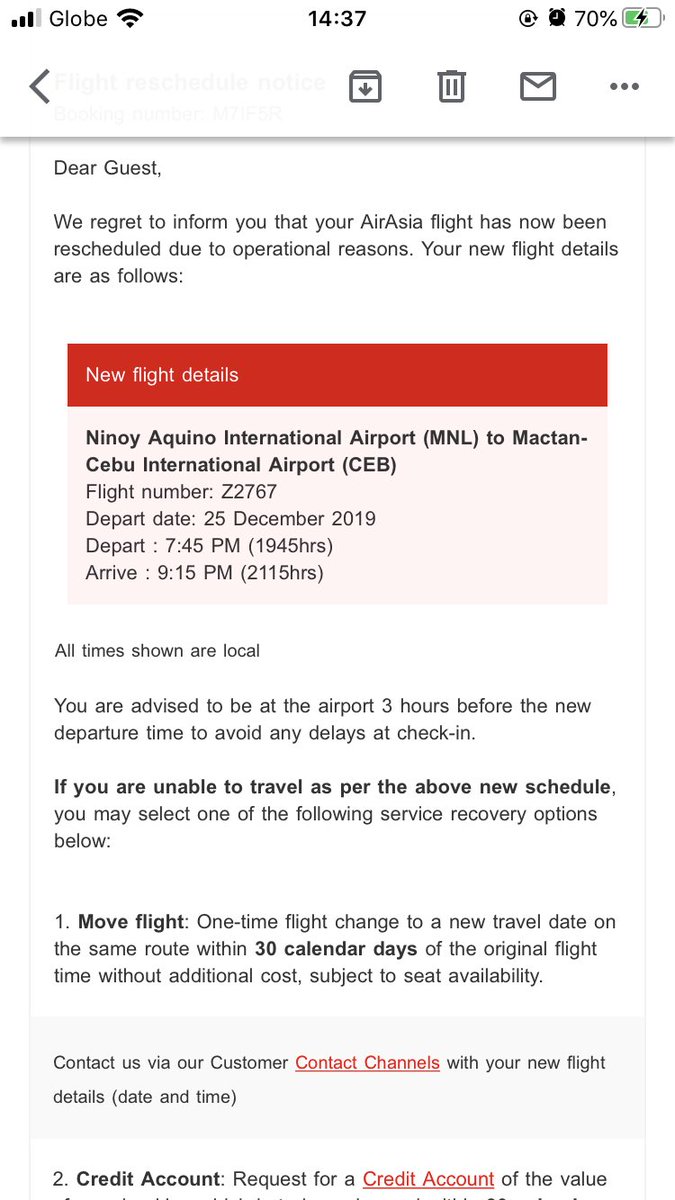 So ofc i believed him. I looked it up on airasia and the flight reservation was confirmed. He also mentioned na he opened up to his parents about him dating a trans and his parents got mad and di siya pinapansin sa bahay daw for a really long time.
Fast forward, slowly pinapansin na siya and naiintindihan na daw siya. He mentioned na he would spend Christmas , his Bday and New Years sa Cebu with me. And nagalit ulit yung parents niya. He told me about this and he guilt trip me that he would still go and bahala na
I personally was against the idea. So i told him. No it's okay. Naiintindihan ko. Don't choose me over your fam. FAMILY FIRST. So wala ulit. Postponed. LDR ulit.
Next plan was to spend my birthday with me. Sure na daw. I was already mema at this point. Whatever. Sige. Come. Ofc he booked another flight. Showed me the itinerary. He booked a flight from Clark cos it was cheaper daw. He'll stay with Sam a night before nalang daw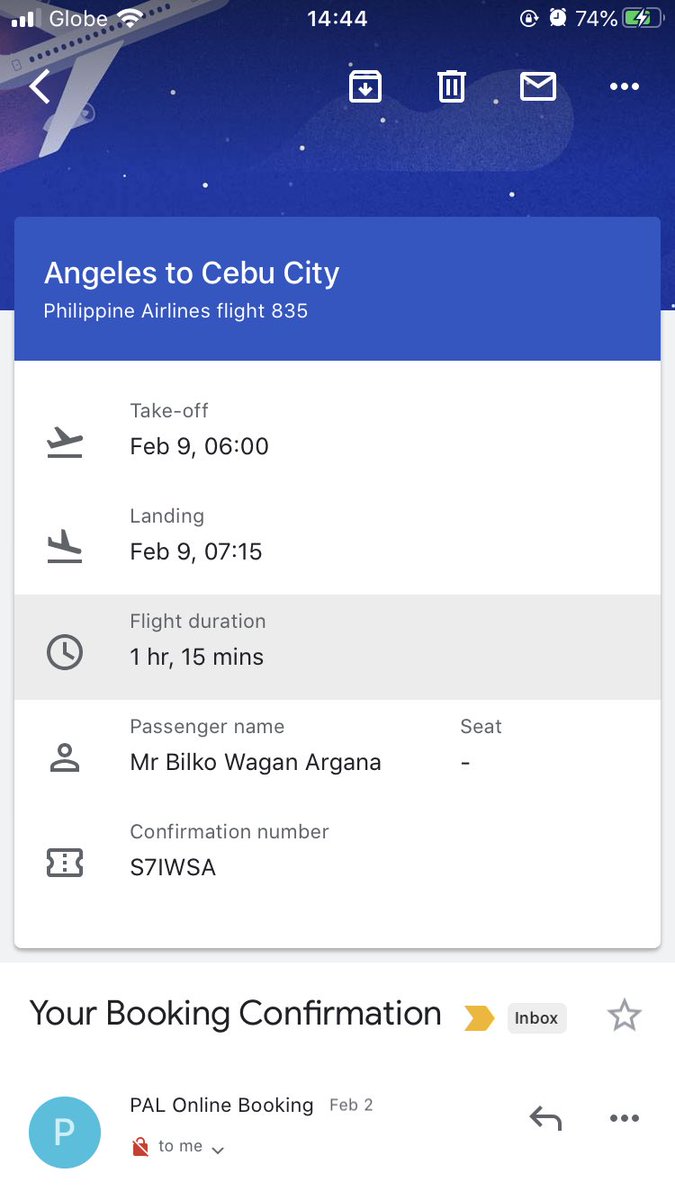 He's with Sam na daw. Excited na siya to see me. UNTIL.. i get a text. PUTANG INA MO MANLOLOKO. CHEATER BLAH2;&;@:@

"I was like TF?" san galing to?
Long story short (this is a whole ass thread if i go into deets) One of my friend na nakatext niya because she was asking for help with the layouts of her presentations SNITCHED ON ME and told Bil i was still on Tinder/ Bumble and i apparently "hooked up" with guys in bet
WHAT THE ACTUAL FUCK?!?! In my defense, i still had the app because i didnt wanna fully commit until HE has proven something. I wanted to leave something for myself so i kept my doors open. But MORE IMPORTANTLY, why is my friend a snake and why would he believe her than me?
Obv it was another excuse to not come here. He ended up crying. Missed his flight and went back home. Another flight wasted. Fast fw i explained everything and we reconciled.
Fast forward my friends and I planned a trip to Manila for Wanderland. Ofc. Im the clown who went all the way to see him and used Wanderland as an excuse. We even booked separate hotel rooms so we can spend time together. He was excited. We planned the trip again together
Ofc, a few days before the trip, he got cold feet. Ayaw na daw niya. Wala na daw yung trust (WOW?) Toxic na daw kami. (WOW) so he decided not to show up. I was whatever because i still had my friends anyway. This was different from the last Manila trip. I HAD PLANS.
Being the clown that i am. I asked sam if he can force Bil to see me. (Cos apparently he listens to Sam.
Eventually he agreed to see me. BUT ONLY IF KASAMA SI SAM. (YES, si Sam na naman..Then they showed up lol
Sam WAS THERE the entire time. Idk why pero she would push us to take photos all the time. Here are a few lol
We had lunch in BGC. And decided we'd go back to the hotel para mag usap ng maayos. At first i thought kami lang. But sam apparently joined us?!!!? She said patambay lang daw muna may booking daw siya iniintay lang niya. I was like okay... she eventually left anyway.
Wait for Part 4 i ran out of tweets in a thread lmao
THREAD PT4 (cont) So nung kami nalang sa room. He rested for a bit and we cuddled (lol) and i tried kissing him pero ayaw niya. So i was put off at that point. Nangulit ako and told him "why won't you kiss me?"
"Ayaw lang"
i thought he was just teasing me.
Pero ayaw talaga niya so i got annoyed but whatever. Im gonna end this. This is not working anymore.. fuck this. I lost myself because of this. UNTIL... he started fucking me? I was shocked pero ok lol sige pang last lmao.
He came and then said to me "masaya ka na?" I WAS LIKE TANG INA?!?! You fucked me. I just wanted a kiss. Anong MASAYA NA BA AKO?!?!? I came back to my senses we dressed up and I sat down with him. "What the fuck is going on? Ano ba to?"
He was silent for a while. Like he was trying to find the right words to say... we were crying. I was confused.

"Damay lang din ako dito.."
U HAVE NO IDEA HOW CONFUSED I WAS.
"Ano?! Anong ibig sabihin?"
"Wala naman talaga ako dito eh pero dinamay nila ako. Di naman kita kilala."
MAY IBANG WORD PA BA FOR MORE CONFUSED?!?
"Si Sam... si sam lahat.. hindi naman ako yung kausap mo. Si sam... " And it started hitting me. FYI SA VIber lang talaga yung commu namin. Even after he added me on fb ayaw niya sa messenger kasi nasanay daw siya samin na sa viber lang kami lagi.
Kaya pala text lang kami palagi. Kaya pala he doesnt like calling or Facetiming me. Kaya pala he never showed up. Everything is starting to make sense now.
"im sorry wag mo ako idamay dito please. Biktima lang din ako"
"Pero Why did you agree to this set up?"
"E di ko alam na ganito pala pagsundo nila sakin may dala ng flowers ibigay ko daw sayo. Di ko talaga alam naguguluhan din ako"
"Why did you fuck me?"
"Nalibugan lang din ako"
PUTANG INA YAN?!?! I felt molested.

"Hindi naman ako yung kausap mo eh. Eto lang meron ako oh, yung facebook ko tapos ig. Wala naman akong viber. Di naman yan yung number ko eh"
"Pero why did you add me on facebook"
"Eh utos lang ni sam add daw kita"
MOTHERFUCKER
"Bat ka nga pumayag sa ganito?"
"Assistant lang kasi ako ni sam sa mga shoot. Tapos sa modelling binibigyan niya ako ng raket. Ayoko lang mawalan ng trabaho"
"Pwede bang tayo na lang mag usap? Block mo na sila lahat. Tayo nalang. Eto na ako yung totoo"
I was so shocked and angry and confused and hurt di ko alam. So i asked him to leave my room. He left. I had to leave earlier than my friends early morning the next day so i packed and went straight to airport. I went back to Cebu. WASAK AGAIN.
8 months. Ginago nila ako for 8 long months. I never expected someone this talented to be this fucked up. She's worked with big names and brands in the industry. WHO WOULD'VE FUCKING THOUGHT?!?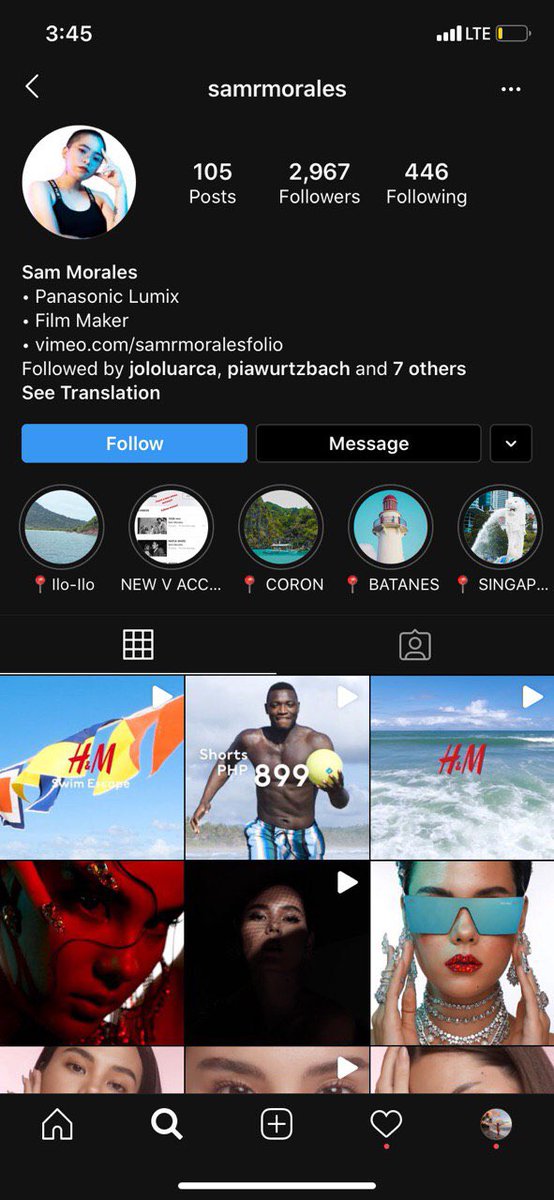 No wonder SAM was always in the picture. Even from the start. I feel so stupid. Im embarrased. I feel like shit.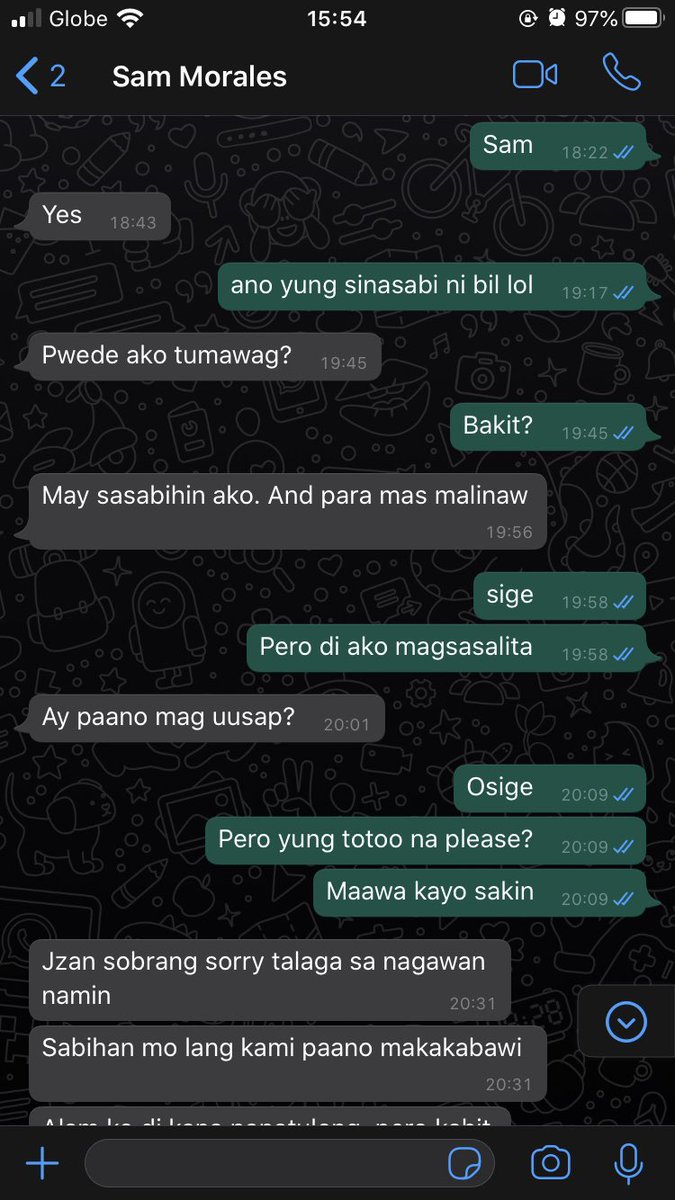 Why did Sam do it in the first place: to answer everyone's questions lol:
She called me to explain everything. I screenrecorded it but forgot to turn on the mic skskks so (non verbatim). It took her awhile to find the right words to say. She was running around the bush.
What you're about to read is from our phone call and how i remembered it. It's up for you to decide if you believe her excuse or not. Or if you believe me. I am not making this shit up. I honestly wish i was because this is completely fucked up but this is my reality.
It started when she was young She was bullied by gay people all the time. Thats where her hatred towards the gays started. Later on her homophobic uncle found out about the bullying and wanted to revenge for her so nilandi niya yung bakla. He made the gay fall in love with him
He did it for a while until nagsawa siya, and asked Sam to continue it. In her words "It became an addiction" They would target gay/trans people, make them fall in love and then ghost them. That's how it started with me. When they found out i was trans.
It wasnt just her. Apparently there are 3 of them. Sam, another girl, and one of her guy friends (na kausap ko sa phone for 8 months, who did all the phone calls) The plan was 1 week TOPS. But i became really suspicious and started digging deep and mentioned before na if i...
...find out that you're a poser i would "post a thread and ruin your reputation" (lol look at us now) at that time i was just joking ofc. I didn't really expect it to be this intense.. So Sam pushed with the whole scheme.. for 8 months
Sam manipulated Bilko. Sam would tell Bilko may shoot daw sila ganito ganyan. And mashoshock nalang si Bilko kasi may imimeet daw ganon. (Thus the whole airport and pa flowers and BGC fiasco)
"So sino yung graphic designer na gumagawa ng layouts ko?"
"Kumukuha kami ng tao. Para kahit papaano matutulungan ka namin sa plates mo kasi naguiguilty kami" A+ for Effort. Thank you for your service lmao
She just started crying and kept apologizing. "Sorry jzan sorry di ko talaga inexpect na aabot sa ganito. Im fucked up. Natakot ako na sirain mo ko dahil i just started growing. I just landed these deals with big brands like H&M and Jag etc.. ayoko masira yun" But to what extent?
My feelings? Yung pagkatao ko? Yung Oras, Pera lahat lahat na ininvest ko for this!!?! THIS IS FUCKED UP. I cried. I didn't know how to feel. So i tried to forget EVERYTHING and tried to move on. But wala. It's been eating me for the past few weeks.
I had no one to share cos even ako don't understand how fucked up this situation is. So i stayed silent. But i realized im not get let you motherfuckers get away with this. You guys are fucked up in the head. I just wanted to love and be loved. I DONT DESERVE THIS. NO ONE DOES