Joe M: "Only
#QAnon
can handle the nightmare truth of what our world really is. If the blue pilled normies had any idea of what was going on they would crumble into a fetal ball and crap themselves."
Also Joe M: "AHHHH!!!! THE ONE DOLLAR BILL!!!! I AM TRIGGERED!!!!"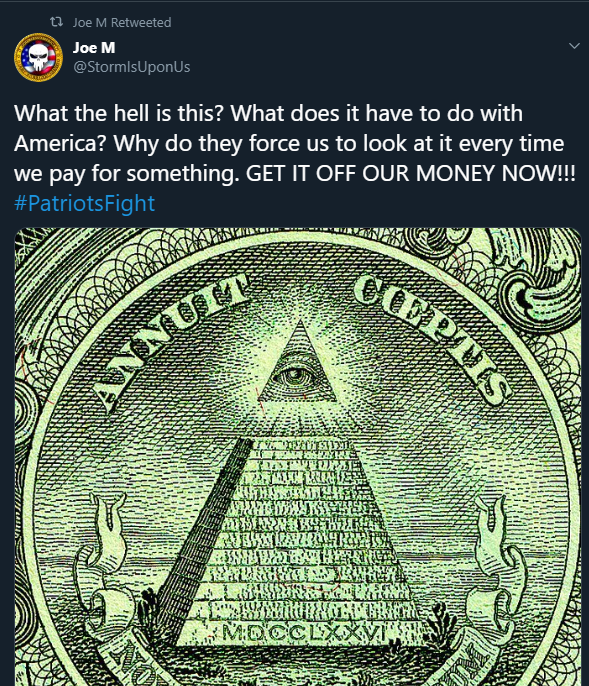 Or I can know it was the Eye or Providence and has been a Christian holy symbol since the birth of the Republic and then crazy people decided eyes and pyramids are bad.