It's a Crime Against Humanity.
No conspiracy. Just facts.
UKGov ignored the advice and didn't CONTAIN when they should have.
1/3 more will die due to that.
WHAT'S TO DISCUSS?
They must go before they make any more decisions on ANYTHING.
CRISIS GOVERNMENT NOW
Many Threads

The trouble with conspiracy is that it is unnecessary.
It hides what was already reported, that we know.
Your Government failed to prepare. The video above shows you that clearly. Go check yourself...
Or read the threads here before they kill again.
https://twitter.com/atatimelikethis/status/1240930536174096384?s=19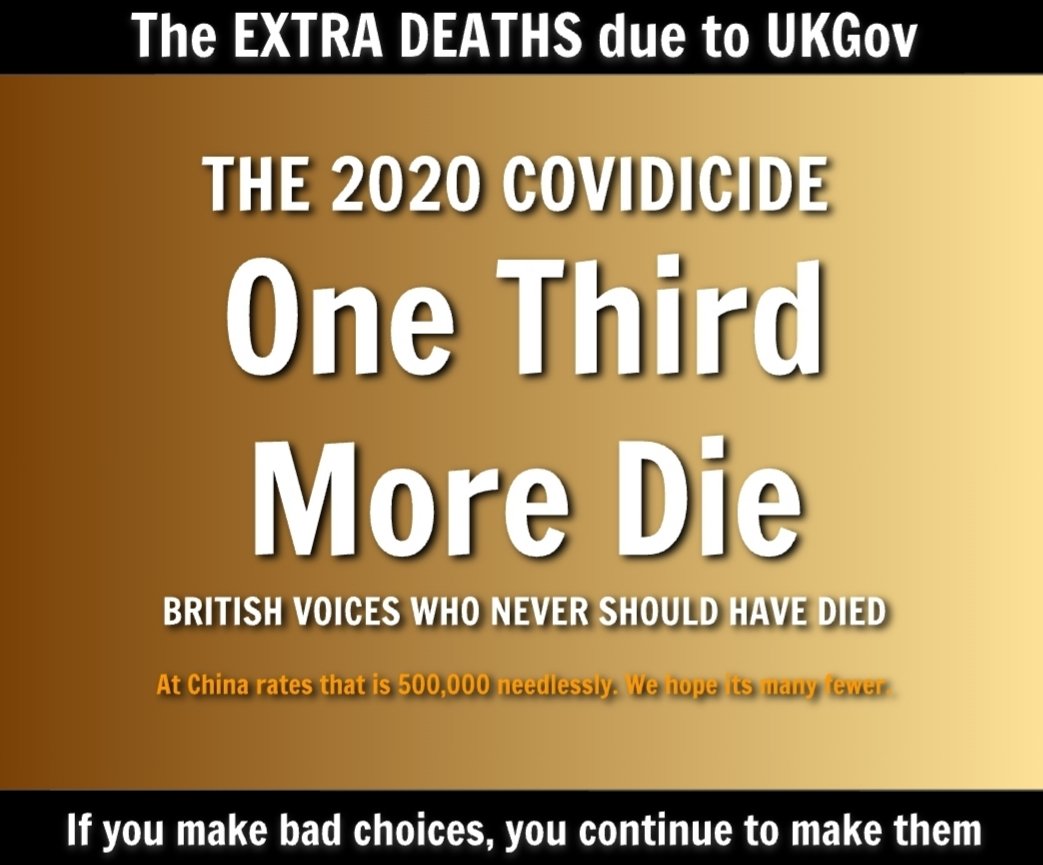 #covidicide
2 - GIVE UP CONTROL
WHAT ARE YOU SAYING?
I screamed as the UKGov idiot on Channel4 News dismissed checks at borders.
HE SAID they wouldn't STOP
#COVID19
.
SLOW - they were designed to SLOW. Did he want more to die?
WTF was happening?
https://twitter.com/atatimelikethis/status/1236335901053247497?s=20



#covidicide
3 - KILLING THEM QUICKLY
Realisation dawned, painfully.
This was a plan. They actually wanted it to spread. That's why we had no checks, no tests, no preparation.
But they had the SCIENCE TOTALLY WRONG
and no one understood.
https://twitter.com/atatimelikethis/status/1238405497897857024?s=20