I've look at Babylon Health before.
https://twitter.com/PrivacyMatters/status/1067760162369404929?s=20
So, I saw, I saw this 'Babylon launches COVID-19 Care Assistant for the Coronavirus pandemic' and thought .. oooohhhh and then oh

Let's take a quick peek ...
Online tracking on Babylon's website for 'COVID-19 Care Assistant for the Coronavirus pandemic"

.. I dunno .. it's like a virus ...

and then oooohh look ... download the app ... oh, go on then ....
Ah .. "The Babylon app is free to download for anyone in the UK. The COVID-19 Care Assistant is free to anyone who uses Babylon services via Babylon GP at Hand .." GP at Hand .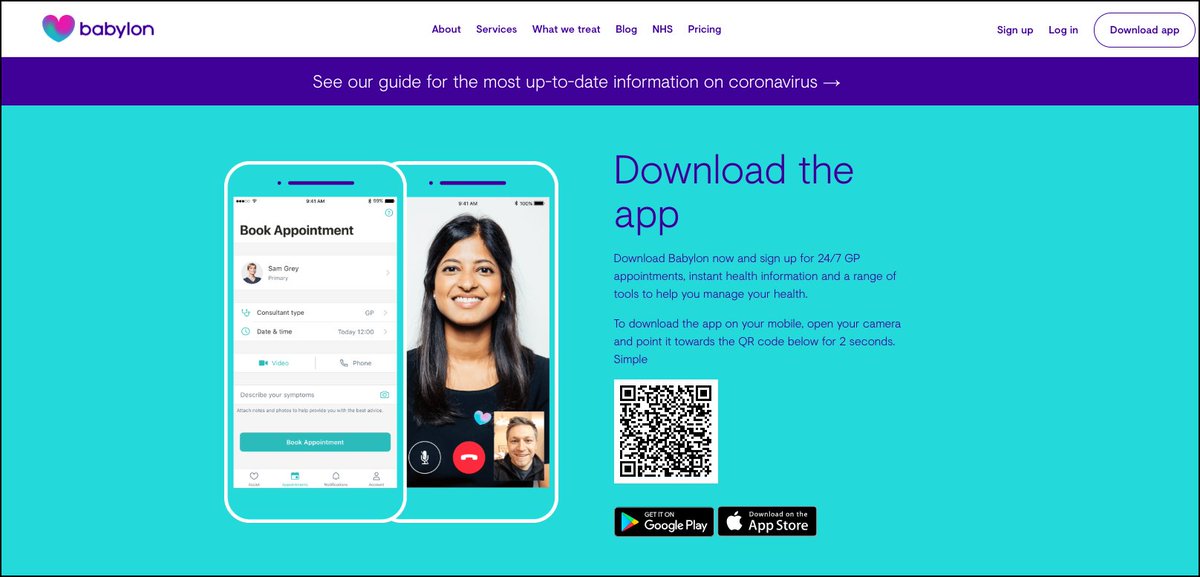 Surely in this time of a global virus the Babylon special edition of their 'COVID-19 Care Assistant app' is free of that other global virus known as
#AdTechSurveillance
? Surely?
Here's the Android download link
https://play.google.com/store/apps/details?id=com.babylon&hl=en_GB
Seems just the same as the previous version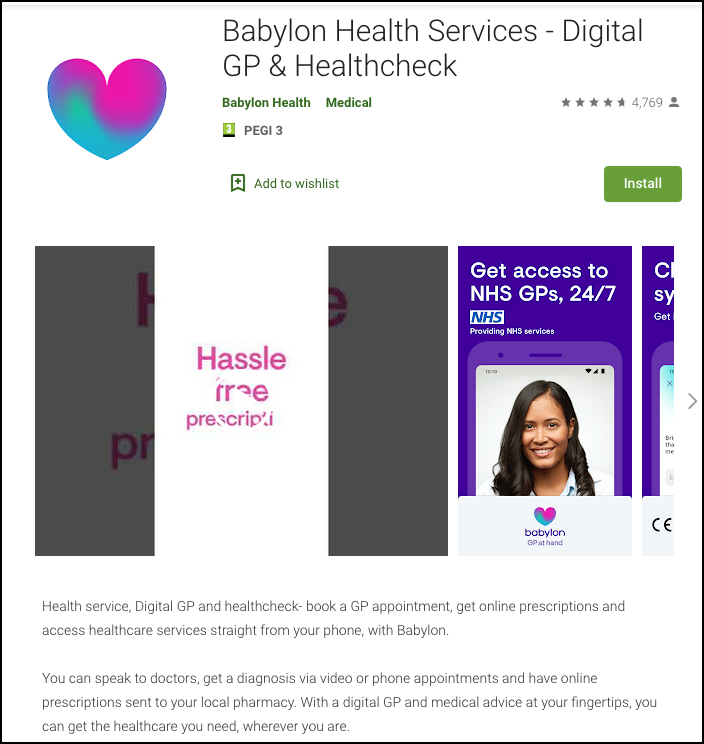 An app that "Patients can use the service 24/7 to check their symptoms, track their illness, cope with self-isolation, access information, chat with trained staff, and consult doctors"
8 embedded trackers and some permissions that are a bit


....
#DataVampires
So about the associated privacy policy
#DataVampires
"We work with partners who provide us with analytics & advertising services (for our services only & not for third party advertising). This includes helping us understand how users interact with our services, providing
our advertisements on the internet, and measuring performance of our services and our adverts."
"Anonymised information

We may display on our website or share with our commercial partners aggregated and anonymised data that does not personally identify you, but which shows general trends, for example, the number of users of our service." <Aggregated or anonymised?