This account will now be what I'm streaming during social distancing. On that note, The Town absolutely fucking owns and is the best Boston movie of all time
Atlanta Season 2 rewatch. Might legit be the best television I've ever seen in my life, can't believe I waited two years to rewatch it
Fell in love with Big Time Adolescence all over again. Pitch perfect coming of age film. Jon Cryer is the unsung hero. Great great hidden gem on Hulu
Imma need to sit with this movie for a while. Don't know how I feel. For sure wasn't expecting a hard drama given the synopsis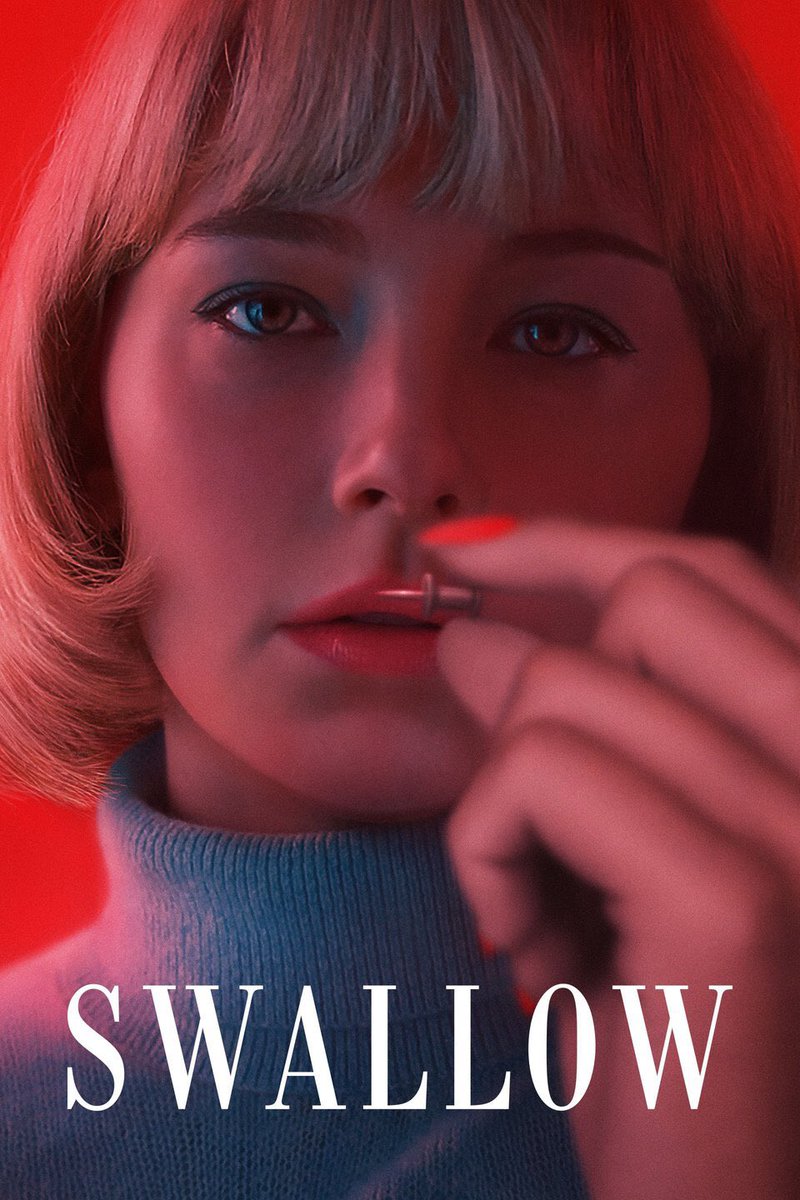 Undone is pretty solid TV! Will for sure be back for season 2. Dug the animation and world building. Pretty digestible with eight episodes and each being about 20 min.
Monos is good, not great. Little too long for my taste. Next level cinematography tho. Very intrigued what the director does next. Also what a haunting final shot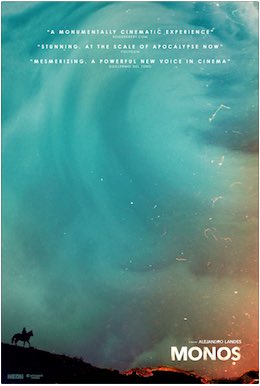 I wish I got into Little Woods more. It's solid but nothing too special. Lily James and Tessa Thompson are on their A game though.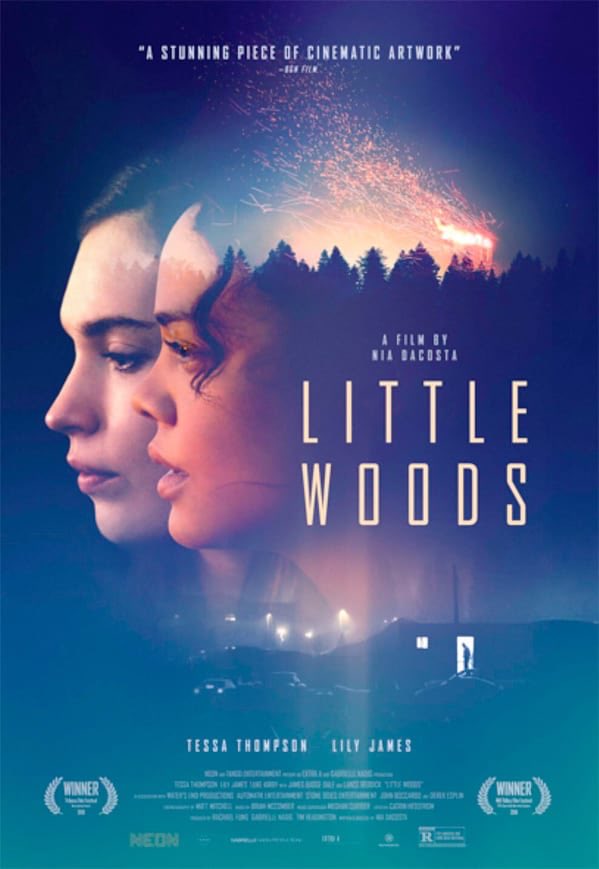 Rewatch of Vox Lux. I fuck with this movie so hard, it hurts.
Blow the man Down- best film I've seen so far in quarantine. Pleasant surprise on Amazon. It's New England Fargo and it's all the better for it

Monsters and Men- really solid drama. Each act is the better than the one prior. Nuanced and quiet in all the right ways
I'm honestly surprised how much Hairspray holds up 13 years later. What a pleasant watch
I really liked McMillions! Solid true crime doc. Only issue is that it's way too long. It's 6 episodes and easily couldve been four had they trimmed the fat more and made it tighter. Still a fun watch
Oof wow this is not a good movie. Bitter and unpleasant. Marriage Story by a writer who can't write.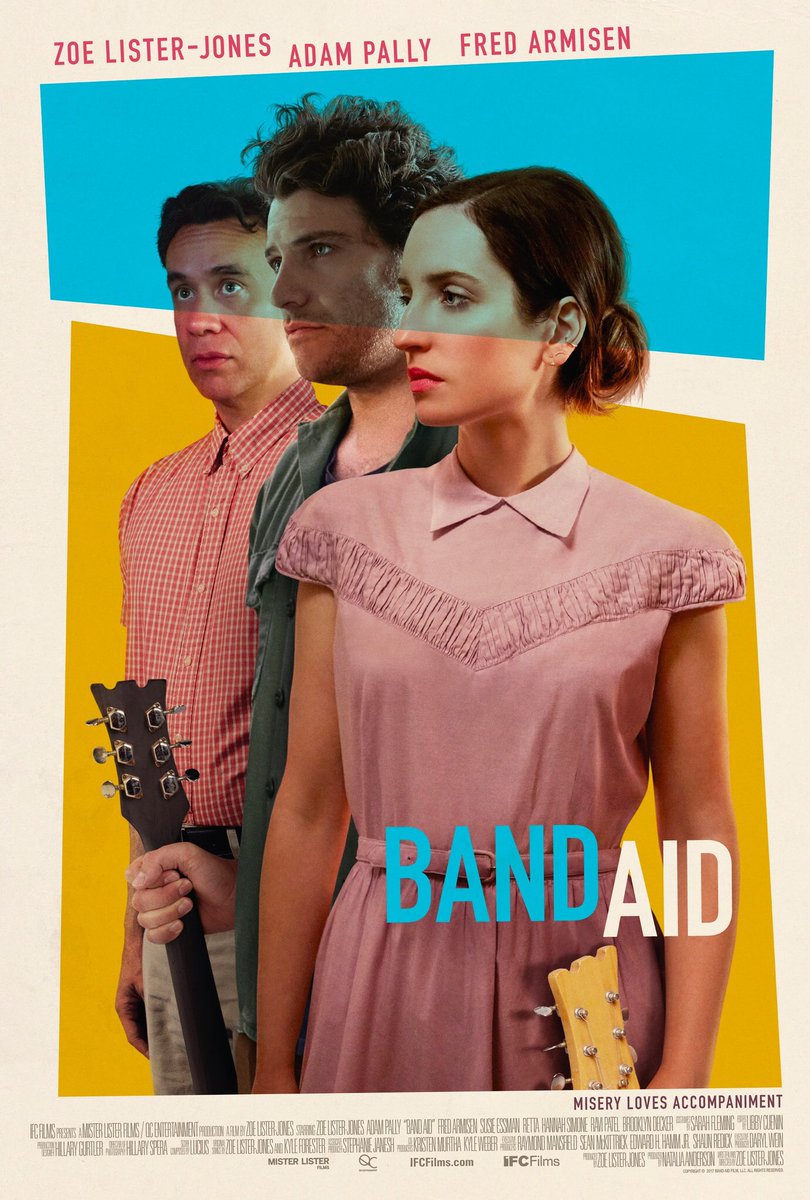 I was taken aback by The Way Backs' approach. A basketball movie that isn't about basketball. This is a human story, not a sports movie whatsoever. Really solid drama and great to see Affleck take on a role like this.
So it turns out Angie Tribeca is a TV comedy MASTERPIECE. Shame on all of you for sleeping on it. Incredible four season run that is consistent in quality all throughout. Can't recommend a better show to binge. Haven't seen a show this good in a long long time
Fuck I already miss this show. Masterclass in visual comedy. I need moreeeeeeeeeee
I dug The Platform and had a really fun time with it. Nothing too special and probably won't remember that much afterwards but it was a brutal, violent, entertaining 90 minutes and sometimes that's enough.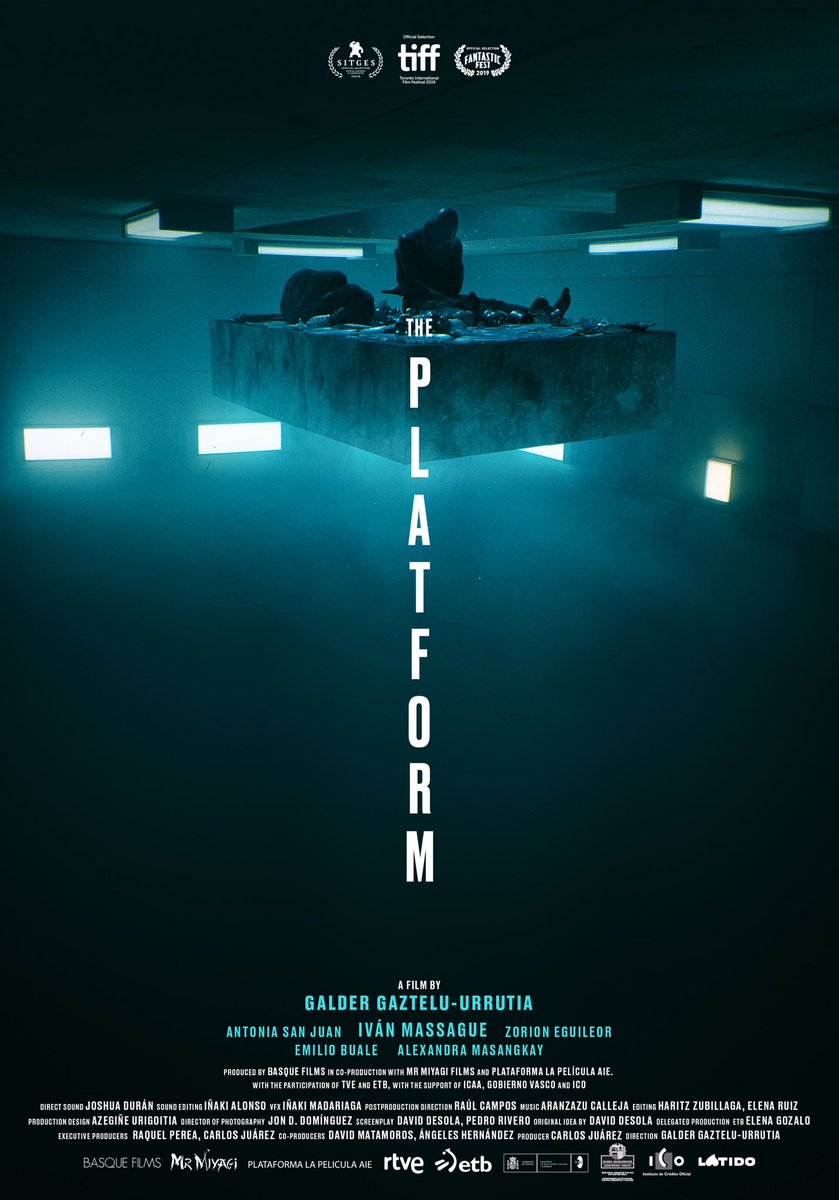 Also
@netflix
can you pls explain why the default setting for The Platform is the English dub? Seems kinda sleazy to not present a film in its intended format, especially a foreign language film.
Snooze fest. What a fucking bore. I can't believe this has any sort of good buzz. Yawn.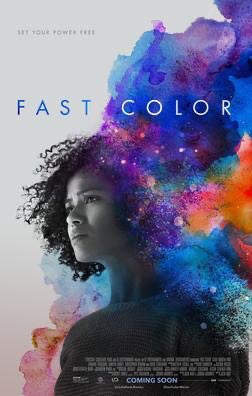 Holy crap guys.
#bananasplit
is a must watch. Top notch teen movie. It takes all the amazing qualities of Booksmart and Edge of Seventeen but still being its own thing. If the quarantine is good for one thing, it's finding this movie.
@hannahmarks
bravo to you and the whole crew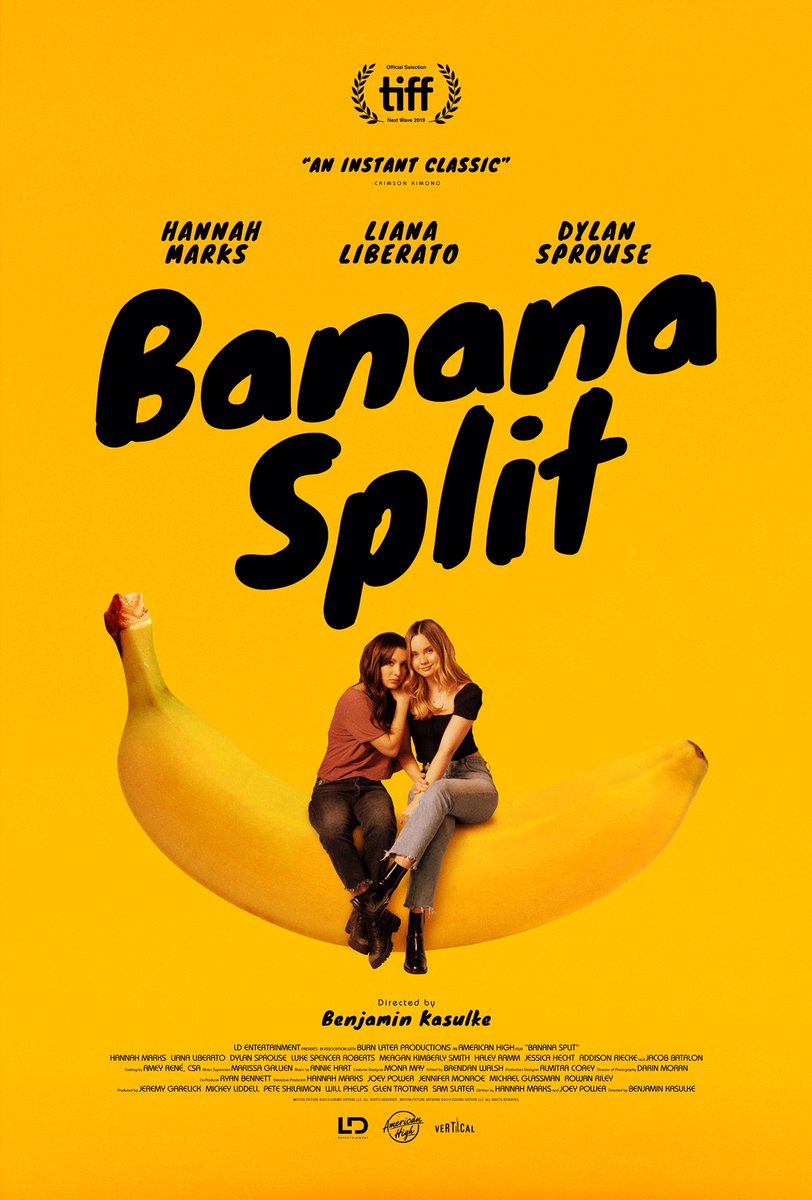 @bananasplitmov
is like the type of movie I'm like angry at myself for not making. It just captures the summer before going off to college so well. I'm like flustered, I love this movie so much.
Btw Crip Camp was a lovely documentary on Netflix. The archival footage they have was gold. Little long in the tooth in the middle for my taste but a great opening 30 min and an even better closing 15 min.

What a pleasant surprise After Everything is. Somehow finds a way to be a cut above the rest in the cancer subgenre. Jeremy Allen White and Maika Monroe make this movie and then some. Nicely paced and a tight script.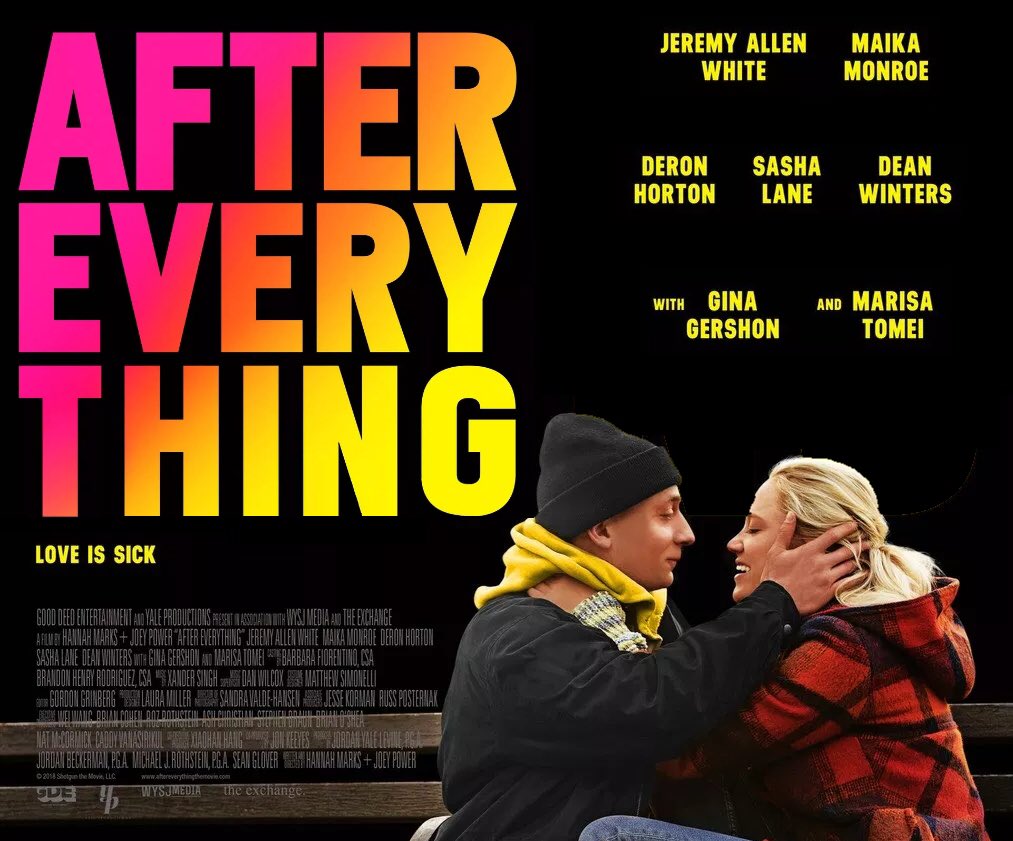 When They See Us hit me like a goddamn freight train. Just... Jesus Christ what a miniseries.
Soooooo Vivarium is a lot to chew on. It's that type of movie where you have clue what's happening, but yet I kinda liked it? I will defend Jesse Eisenberg til the day I die. Also put Imogen Poots in more things pls.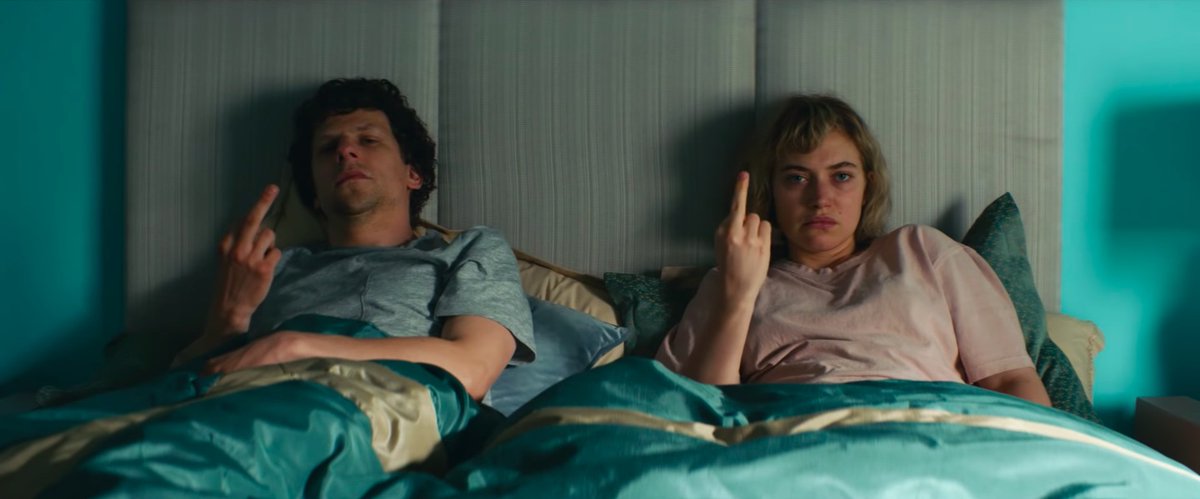 It took forever but I finally finished High Fidelity on Hulu. Nothing too special but it is a fun, breezy, laid back vehicle for Zoe Kravitz to shine. I'll be back for season 2.
It's the end of the road for this thread, but its because I've got bigger plans for it ;)