President* Trump is STILL making governors compete for life-saving resources, instead of coordinating them TO SAVE THE MOST AMERICAN LIVES POSSIBLE.
https://twitter.com/staceyabrams/status/1244711986623021059?s=21
https://twitter.com/histoftech/status/1243668110785290243?s=21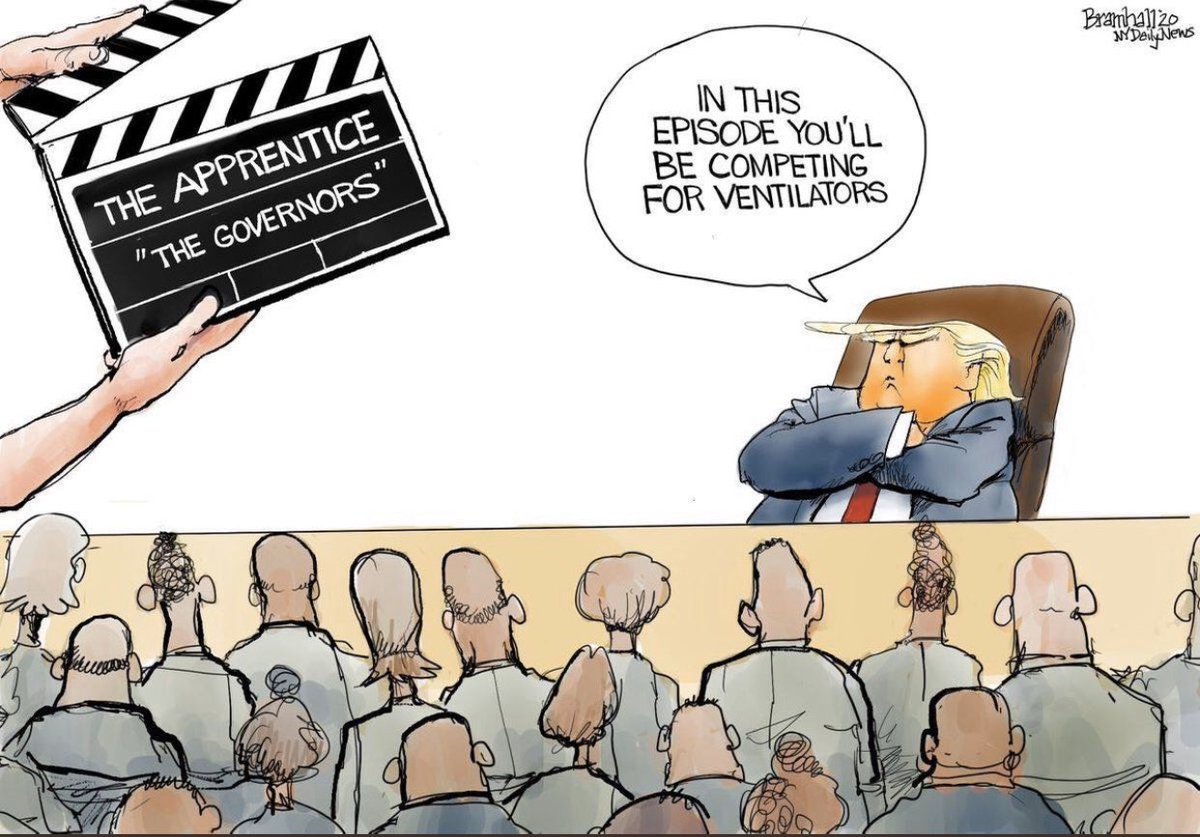 President Lincoln was the Great Emancipator who kept our Union together.
President* Putin is the Great Divider who is forcing us to exercise states' rights. How does this Make America Great Again?
https://twitter.com/ipm_hq/status/1251234319684841474?s=21
https://twitter.com/rudepundit/status/1251180169710243841?s=21