We wouldn't want them to pass a motion without having all the evidence, so let's provide some! This resolution, at #56, says that nuclear power is not safe. Let's check the numbers.
@NilsTorvalds
@ParHolmgren
@j_wisniewska
@wallacemick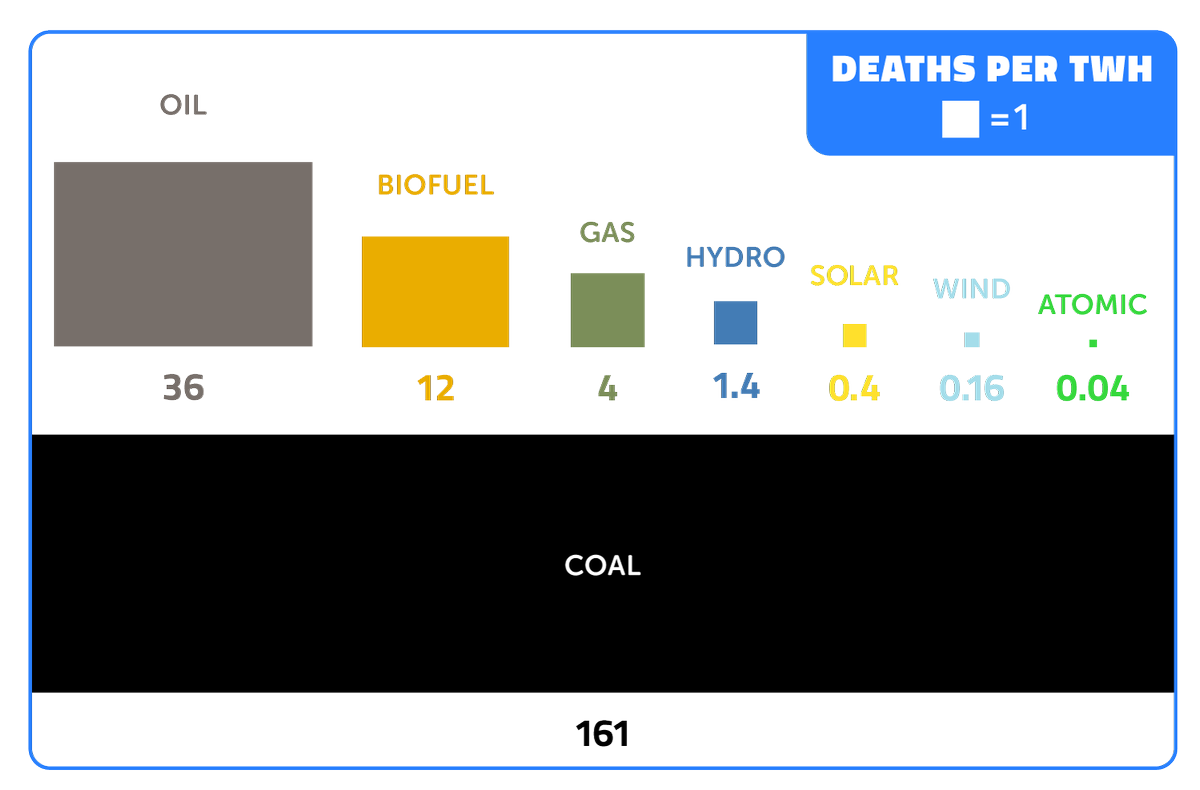 Just for some perspective: Germany's nuclear closures have prolonged their use of lignite, which kills over 2,000 people a year, (
@WWF
study)
Meanwhile nuclear plants have saved around two million lives so far by displacing fossil emissions.
https://blogs.scientificamerican.com/the-curious-wavefunction/nuclear-power-may-have-saved-1-8-million-lives-otherwise-lost-to-fossil-fuels-may-save-up-to-7-million-more/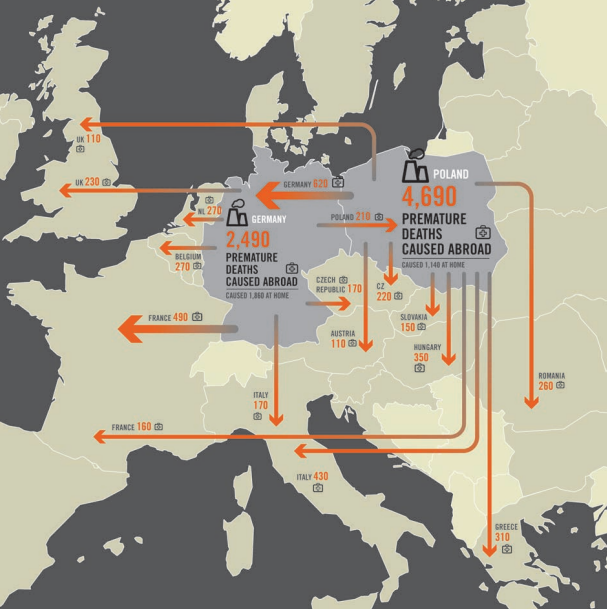 The EU resolution says nuclear is not economically sustainable. However, that only seems to be true when FOAK plants are built, or when still-good nuclear plants are closed early. Also, affordable financing is hard to come by. (The EU Parliament could help with that!)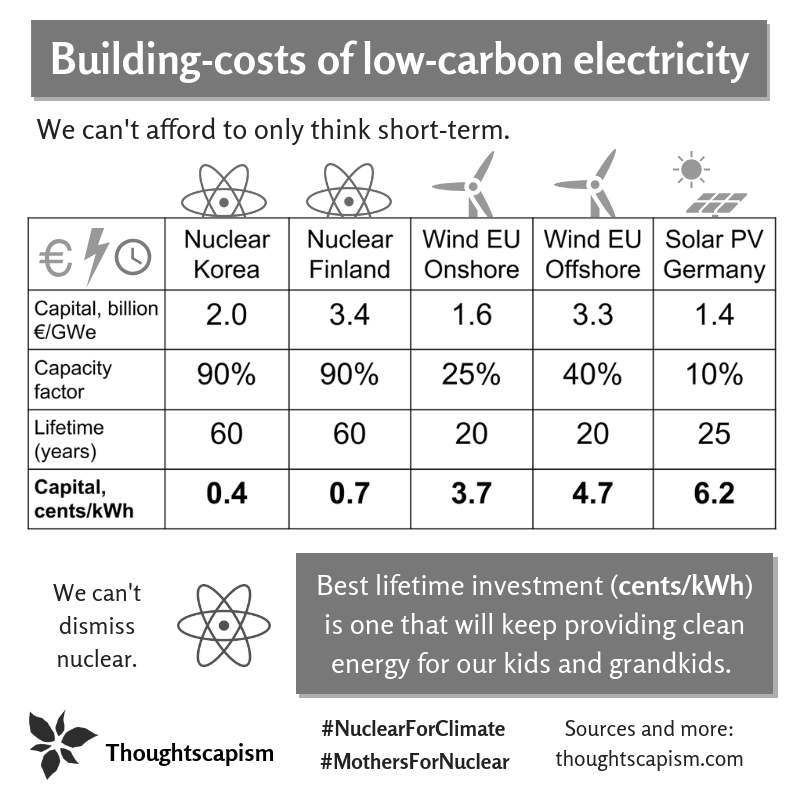 Past data seem to align well with that conclusion, as to date, higher penetrations of wind and solar have often lead to an increase in the cost of electricity.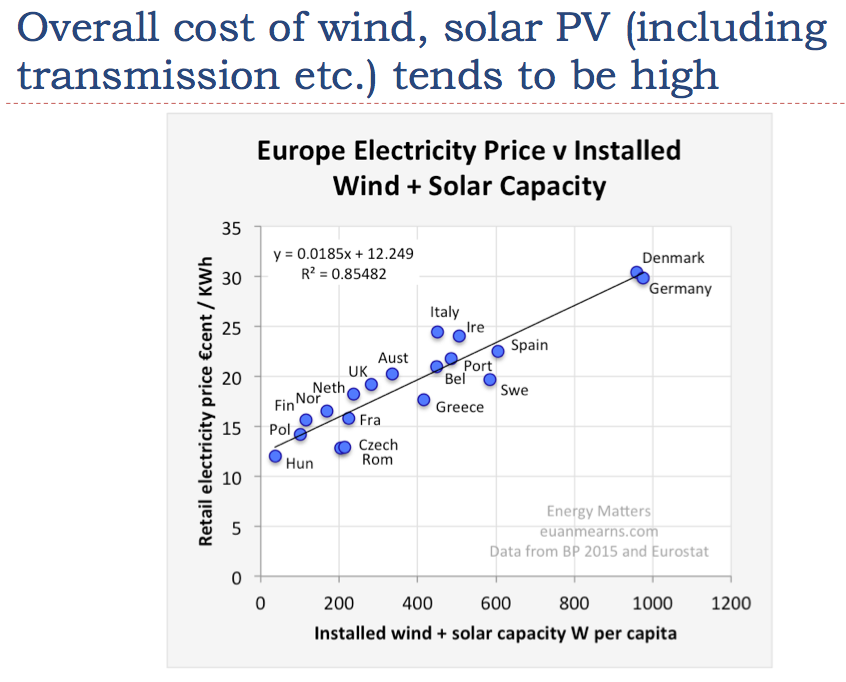 The EU resolution says that nuclear power is not environmentally sustainable. We would argue that the environment is not sustainable without nuclear.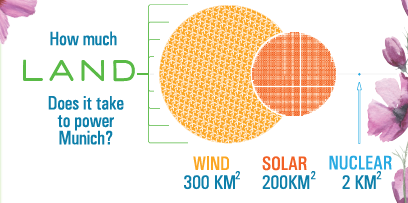 Turning our back on nuclear, the energy source that requires the *least* mining and land area of all sources, guarantees that more of habitat will be destroyed during our transition to cleaner energy. Animals need that land, humans should use as little as possible.
#biodiversity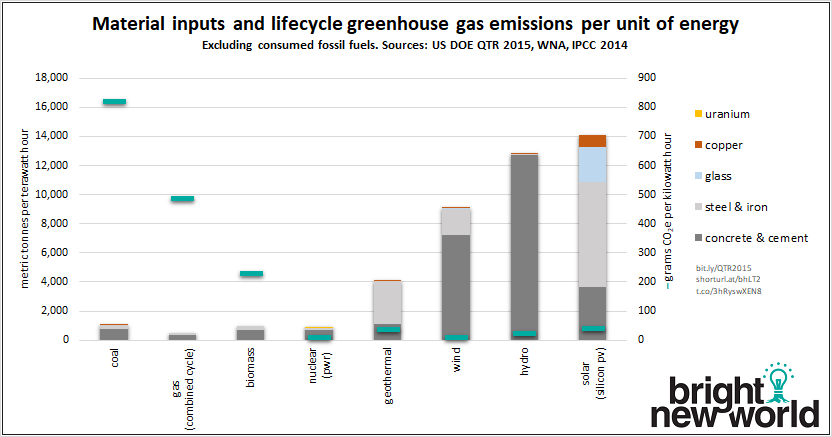 Above all-- we want to limit global warming to 1.5C or below. So as we're making choices about how to do that, might it be helpful to take note of the countries that have cut carbon fast enough rate to limit warming? Maybe stack these bars?
@pcanfin
@peterliese
@MChahim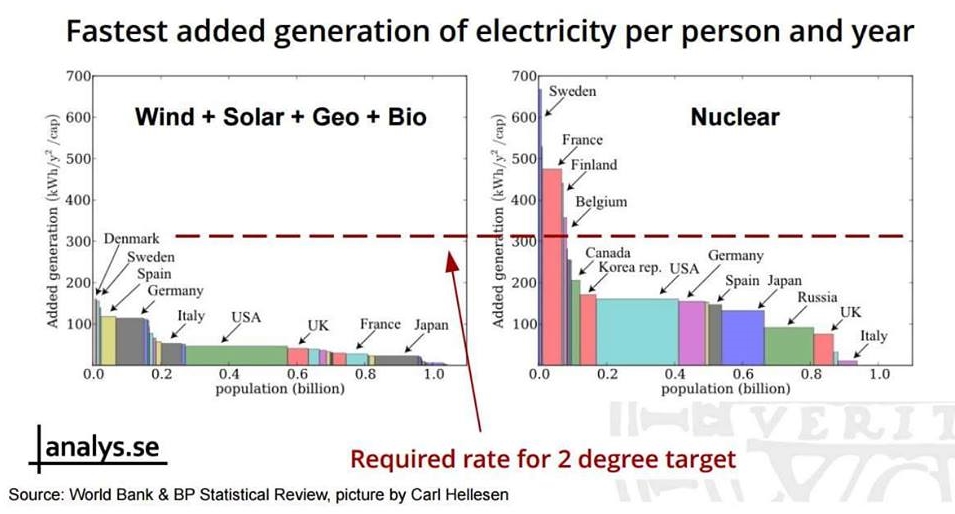 We have a proven track record of decarbonizing electricity grids with nuclear. So far, attempting decarbonization with intermittent sources only has proven to be extremely challenging.
cc:
@j_wisniewska
@wallacemick
@ConstanzeKrehl
@delarabur
@woelken
.
@NilsTorvalds
@ParHolmgren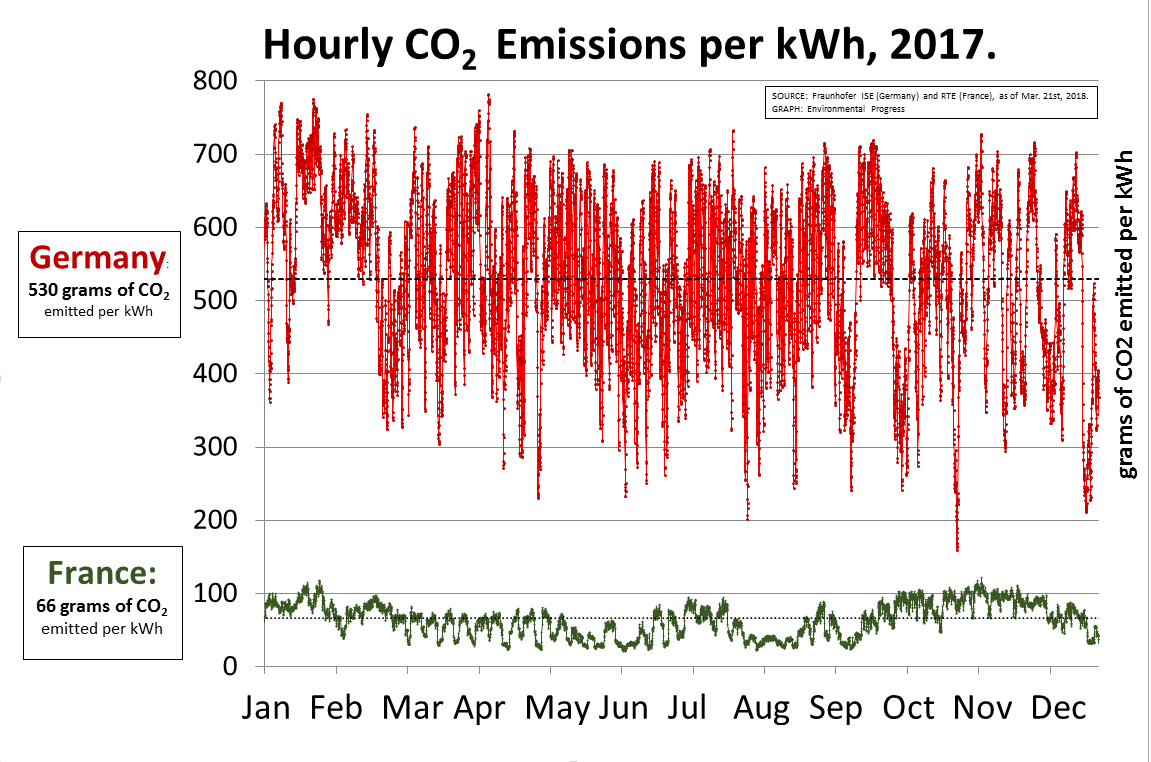 At this critical time in history, we must weigh the evidence carefully and make the right decision for future generations. We hope the
@Europarl_EN
has the courage to do that, even if it isn't politically expedient. We have no time to lose!
#ClimateEmergency
#climatechange
Success! Nuclear friendly motion 38 passes, changing language from first picture to second below! Definitely a win for the planet going into
#COP25
with a more flexible path to decarbonization.

https://twitter.com/e_Sundell/status/1200012183540764673?s=19
Thank you
@Europarl_EN
!