We're here in Traralgon tonight to hear from Prof. Ross Garnaut talk about the book 'Superpower', and the big opportunities for renewable energy in the Latrobe Valley and Gippsland.
The room is filling up!
#VicClimateSolutuons
#JustTransition
#gippsnews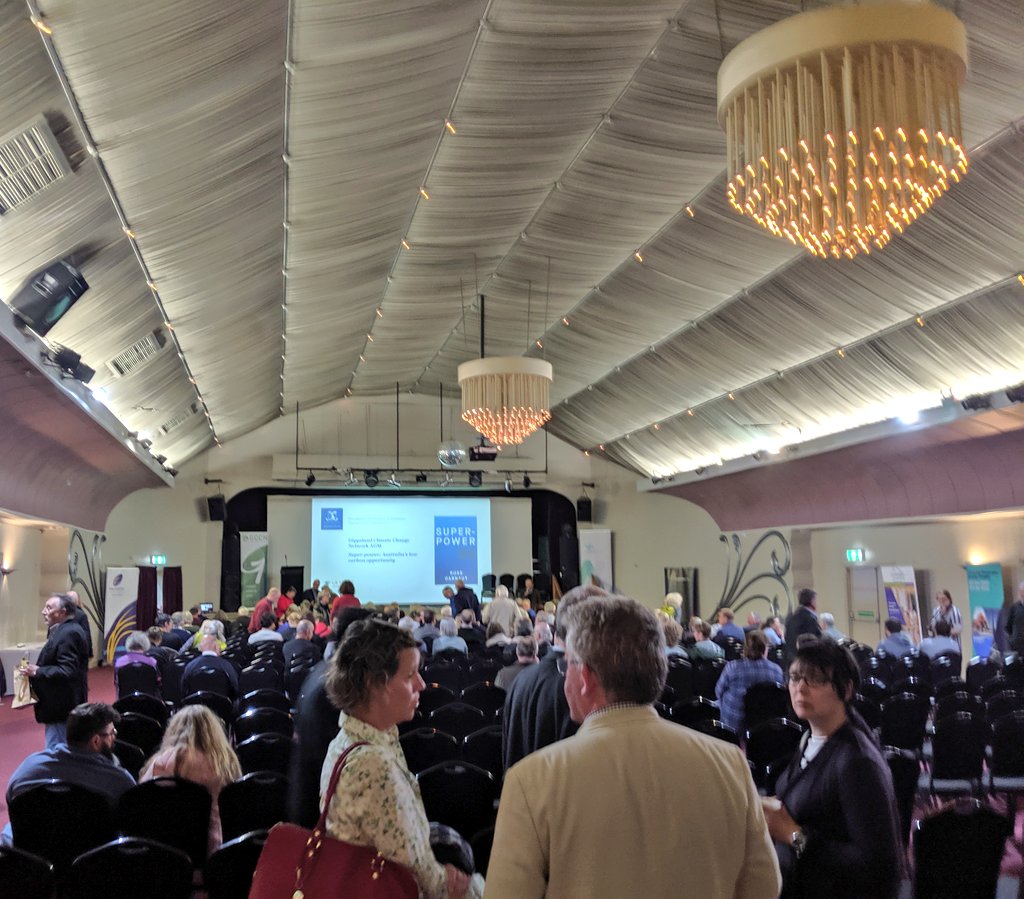 Prof Ross Garnaut says Australia has huge opportunities to benefit from climate action.
First he's taking the crowd through changes in climate science over the decade.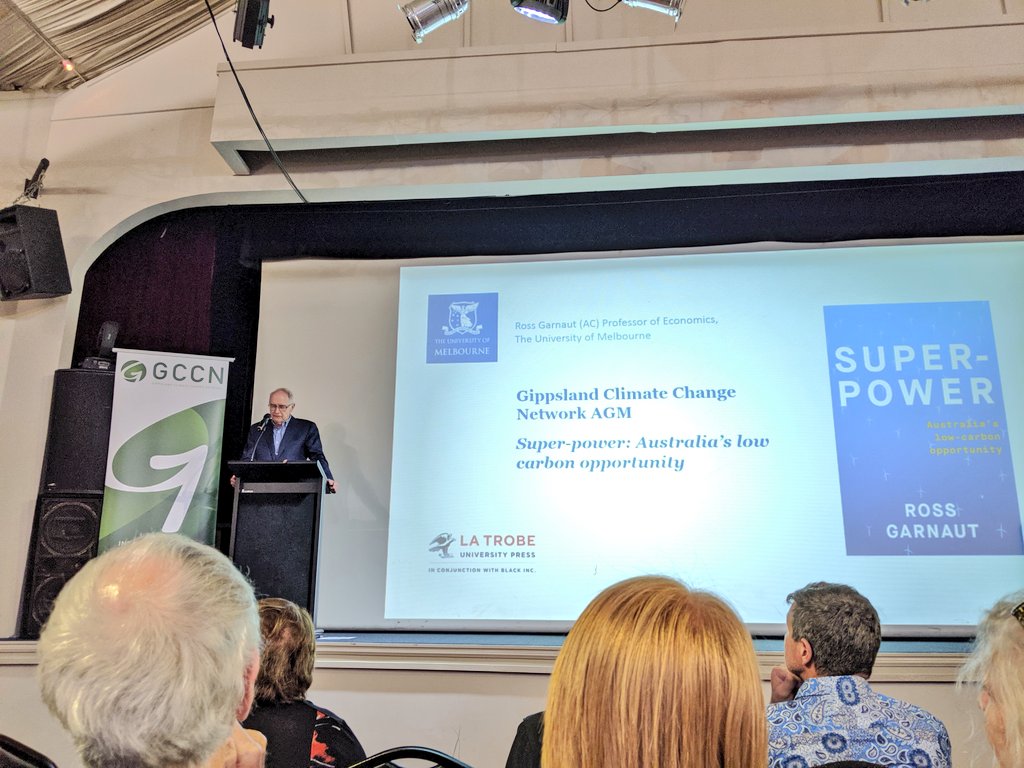 Garnaut says growing awareness of the extreme dangers posed by runaway climate change has pushed the international community to focus on keeping temperatures within 1.5C warming
"By far the biggest changes have been on the economics of climate change"

Garnaut says his previous modelling forecasted slower falls in costs for solar PV.

Over the decade since then, costs in solar have fallen by more than 80%.
"There are similar changes in wind. There are similar changes in energy storage" -- Ross Garnaut speaking about the huge cost reductions underway in renewables.
According to Garnaut, Australia's biggest advantage is that the country has by far the richest sources of renewable energy -- wind and solar -- in the world.
Regionally Garnaut points out that the Latrobe Valley's solar resource is better than Germany's which is home to one of the largest solar sectors in the world.
He says the onshore wind resource is Gippsland is significant and offshore wind "phenomenal"
#StarOfTheSouth
"Being at the centre of a strong transmission network gives you the opportunity to bring in renewable energy from multiple places, and to use that low-cost energy for industry" - Prof Ross Garnaut on opportunities in climate action the Latrobe Valley
A big asset for the Latrobe Valley is skills according to Garnaut, says the electrical trades will be very important for the future economy
We're onto questions now.
@WendyFarmer_
asks Garnaut about the opportunity for building energy storage in the Latrobe Valley, and if the Latrobe City Council will make a statement calling for renewable energy to be built in the region
#VicClimateSolutions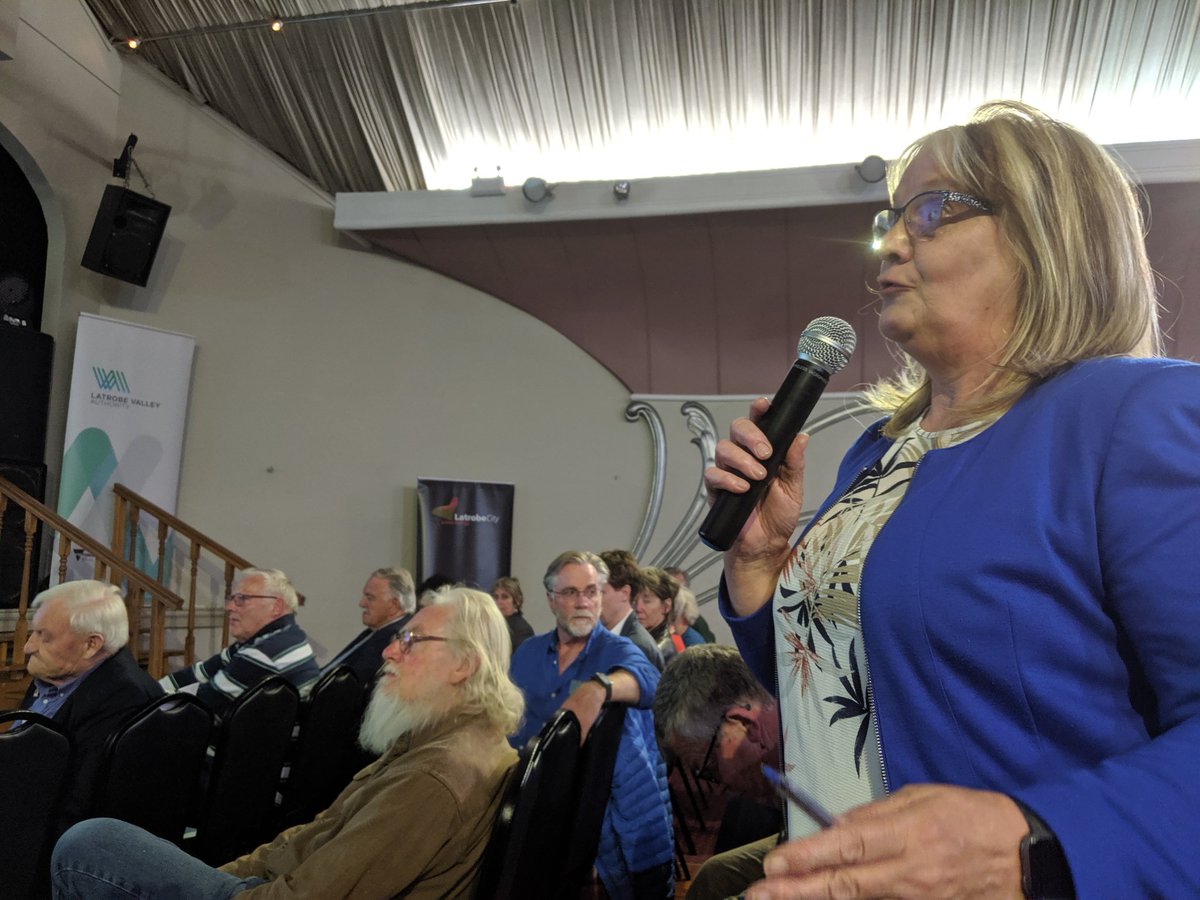 Garnaut says the big battery in SA has made the state's energy grid the most secure in the country.

Talking about the Latrobe Valley he says "the centre of the transmission network is the best place for a big battery"
Asked about the impacts of privatisation on power prices, Garnaut says there were some early mistakes made expecting private monopolies like transmission businesses to deliver good outcomes on price. There's a need for regulation.
Asked about hydrogen, Garnaut says "It's going to need to be zero emissions to have a long-term future"
Good question from the crowd -- there are many opportunities in energy, agriculture and more. But who will end up owning this, and who benefits?

"It depends on us" says Ross Garnaut.