It occurs to me that another thing is going on with Kellyanne's word salad.
Trump hasn't been able to get control of the media narrative on impeachment.
OTOH, he controlled the media narrative of the Mueller probe. Mueller was silent, the pace was slower. . .
https://twitter.com/AshaRangappa_/status/1194972927881555968
. . . and Trump had inside information—and Barr— so he knew how to frame the narrative in a way that benefitted him.
Now Trump never knows what's coming.
Each time the GOP tries out a defense, something pops up that obliterates that defense.
Like this from Taylor yesterday: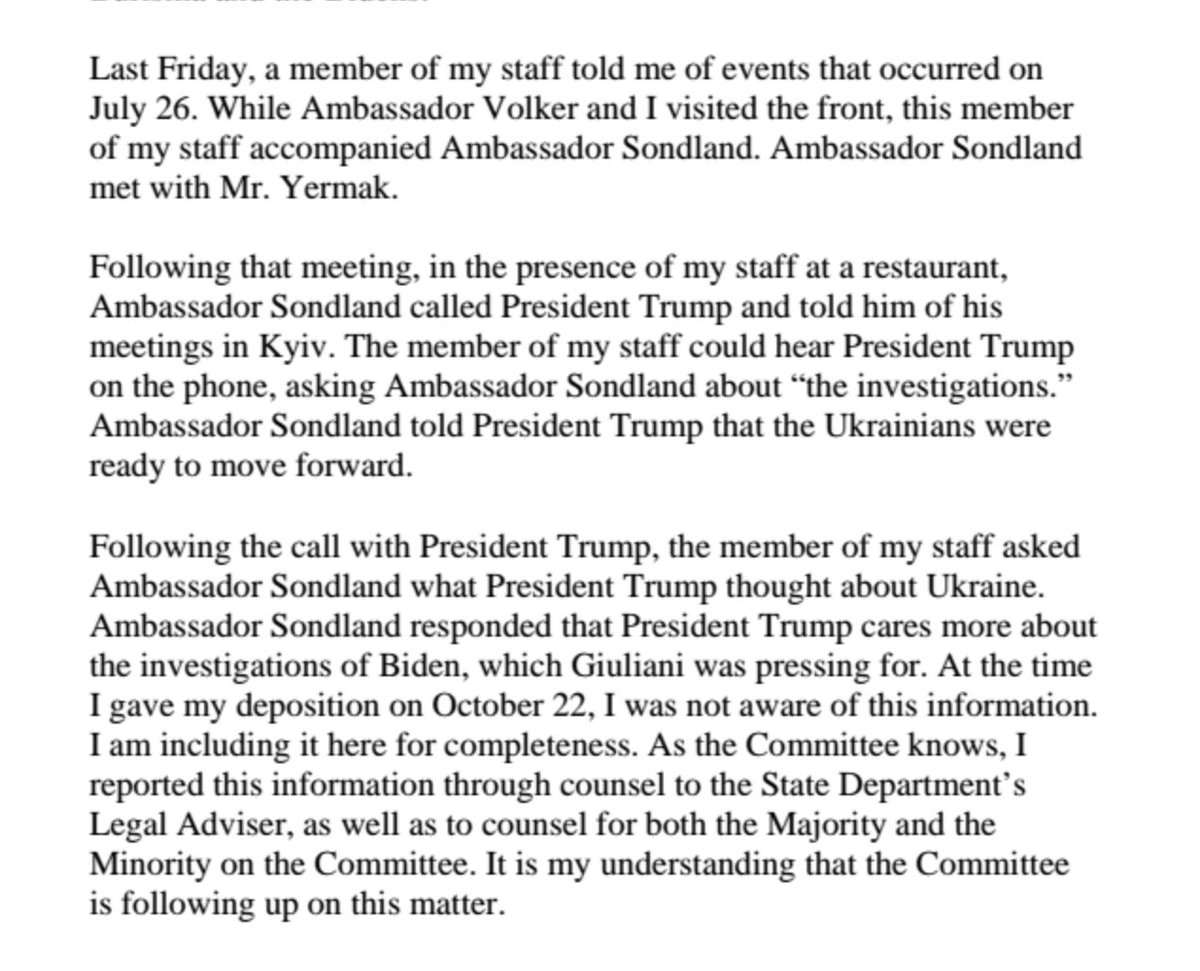 "boring" is such an interesting word, as if the expectation is that news is entertainment.
https://twitter.com/siouxsiespal/status/1195000898449096704
When news becomes entertainment, facts stop mattering.
Governing by crisis and spectacle is all about controlling media narrative and making it interesting.
Yes

https://twitter.com/calypsorising/status/1195003718673956864
This is precisely why the "closed door" depositions so irritated the GOP.
From a fact-gathering perspective, 15 witnesses testifying privately for up to 9 hours each makes it impossible to coordinate stories.
The consistency confirmed the truth.
Having lengthy closed door depositions harmed the GOP myth makers in two ways: It gave the depositions integrity and it prevented them from spinning the narrative because they didn't know how.