Today is
#WorldDiabetesDay
. Can't think of a better opportunity to talk about the deadly high costs of insulin and the
#Insulin4all
movement. A thread. /1
Eventually, insulin ended up being produced by 3 manufacturers, and different forms of the drug
[email protected]
market. Here's what's happened to the prices over the last few decades. /3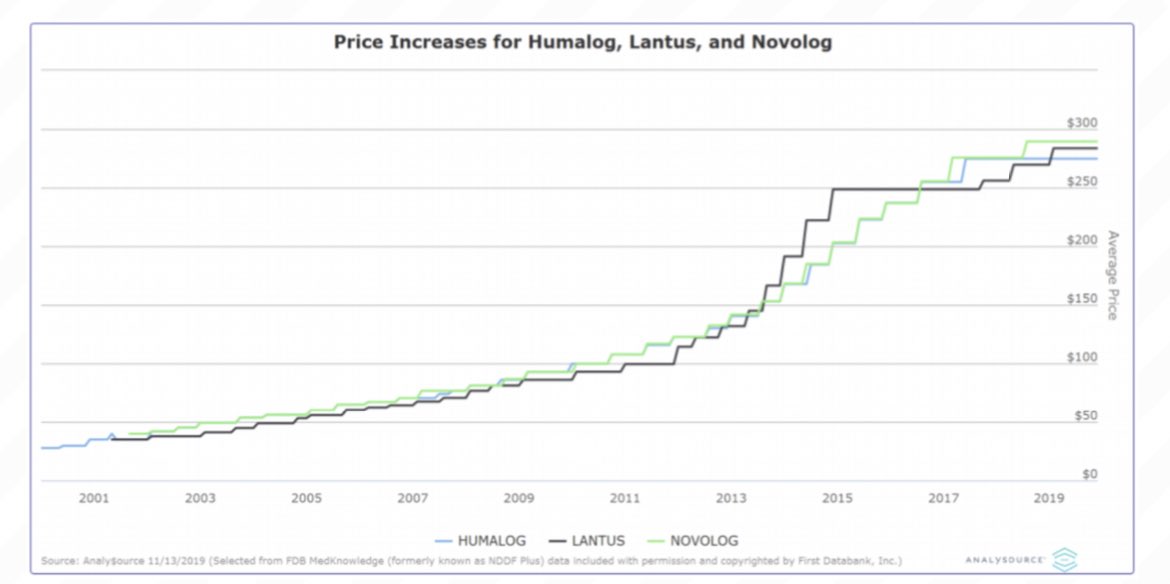 It's infuriating. But! Diabetes patients across the country are courageously sharing their experiences and pushing for action. It's incredibly inspiring. My friend and súper activist,
@Kidfears99
is always sharing news and stories. You should follow her and
#Insulin4all
. /7
And, now
@RepHorsford
is fearlessly leading the charge to lower insulin and other drug prices in Congress. /9
I'll end here. We've made some progress, and it's worth acknowledging. But, on
#WorldDiabetesDay
, we should all commit to joining the fight to lower insulin prices. No one should be priced out of staying alive.