3) Justices Kavanaugh and Alito posing for a selfie.
4) SCOTUS does NOT operate under ANY ethics rules.
5) Recusal is a necessary option to use as it eliminate any "whiff" of impropriety
6) THERE ARE SEVERAL LGBTQ cases before SCOTUS
7) have you figured out who Brain Smith is?
Second case currently before SCOTUS:
Altitude Express, Inc. v. Melissa Zarda, as Executor of the Estate of Donald Zarda, et al.
Case No. 17-1623
https://www.supremecourt.gov/docket/docketfiles/html/public/17-1623.html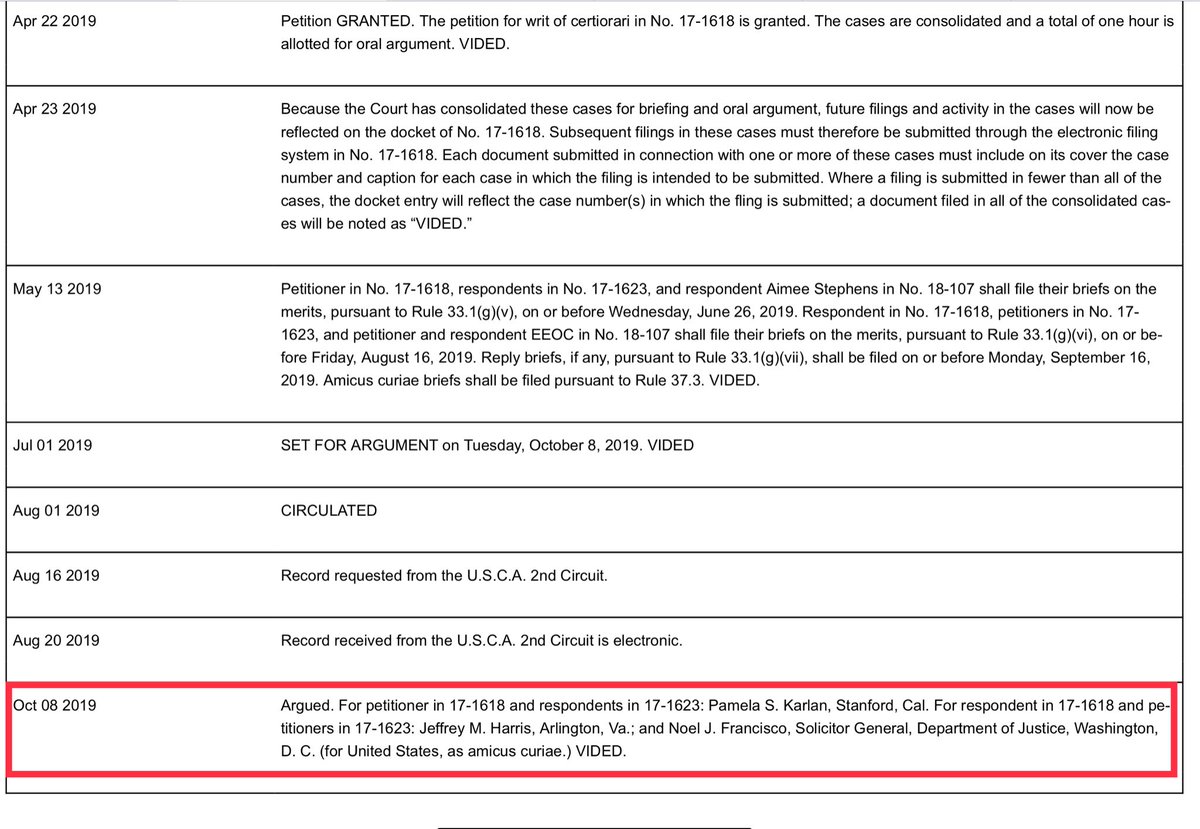 Third case currently before SCOTU
R.G. & G.R. Harris Funeral Homes v. EEOC
Case No. 18-107
Oral arguments also on 10/8/19
Docket

https://www.supremecourt.gov/search.aspx?filename=/docket/docketfiles/html/public/18-107.html
Last brief filed:
https://www.supremecourt.gov/DocketPDF/18/18-107/115234/20190910112922806_No.%2018%20107%20RG%20and%20GR%20Harris%20Funeral%20Homes%20Inc%20%20v%20Equal%20Employment%20Opportunity%20Commission%20Reply%20Brief%20for%20Respondent%20Aimee%20Stephens.pdf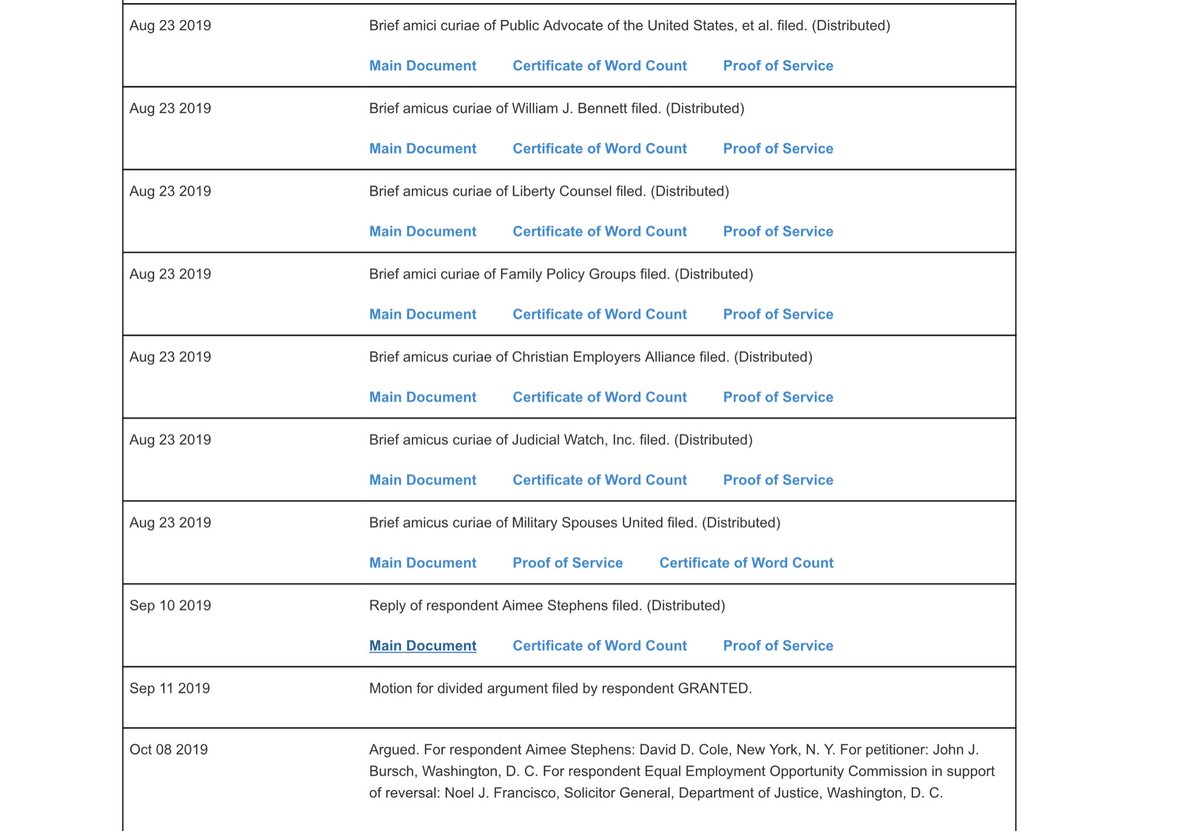 What do ALL THREE cases have in common?
They ALL seek to reinterpret - Title VII. Insofar as to allow bigotry against the LGBTQ community.
Thereby once again seeking to diminish the CONSTITUTIONALLY AFFIRMED rights of the LGBTQ community.
See chaser
@xtrixcyclex
@MillennialPriml
CHASER
You BETCHA NOM filed briefs in ALL of the aforementioned & linked cases
Bostock
Altitude
G.R. R.G Funeral
https://www.supremecourt.gov/DocketPDF/17/17-1618/113295/20190822163538566_17-1618%20BSAC%20NOM%20CCJ.pdf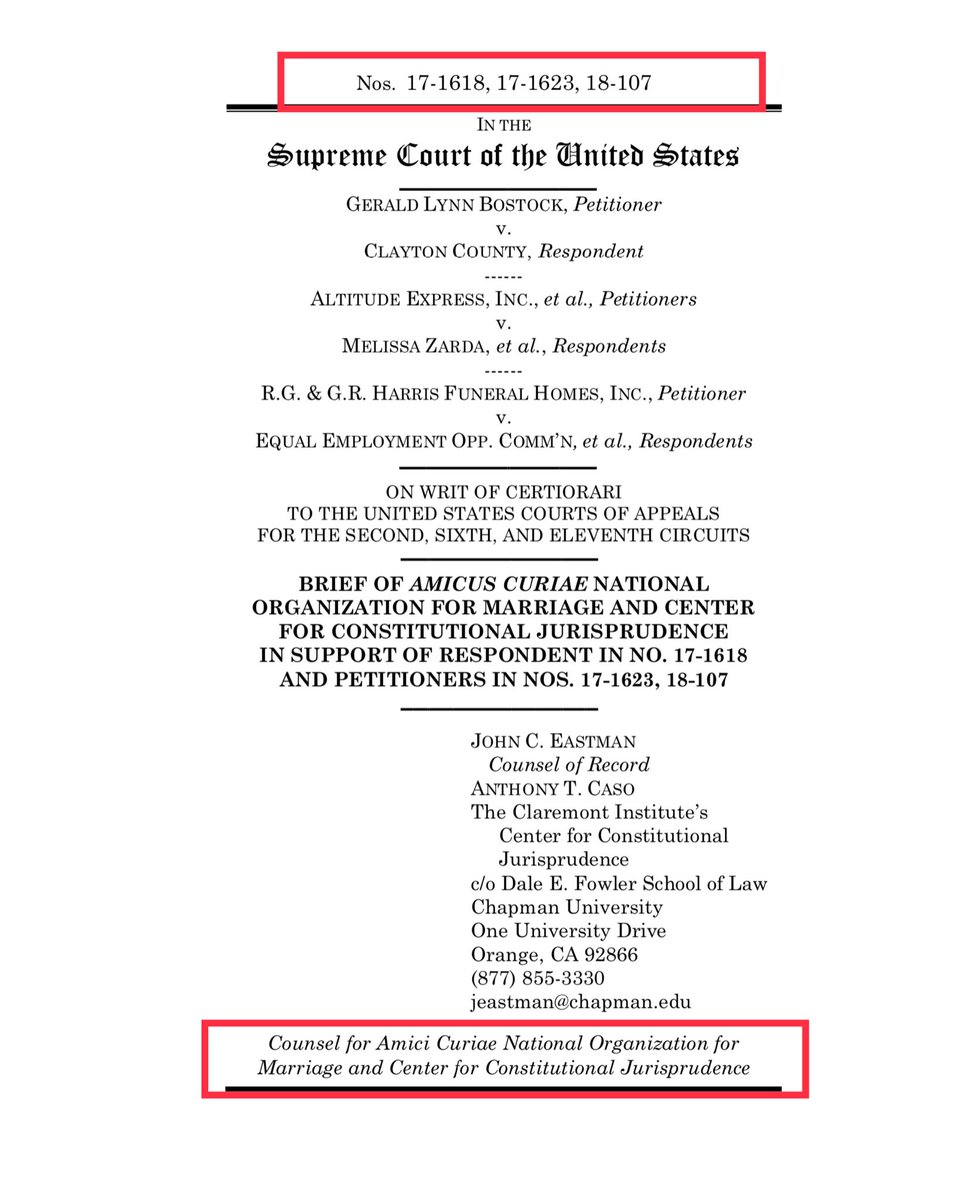 Justice Alito and Justice Kavanaugh

SHOULD RECUSE THEMSELVES FORTHWITH

FFS they posed for a "selfie" AFTER they had (likely an Ex Parte Meeting) with NOM's President who then tweeted out the selfie.
Archived in case that Jackhole deletes his tweet
http://archive.is/zS1UC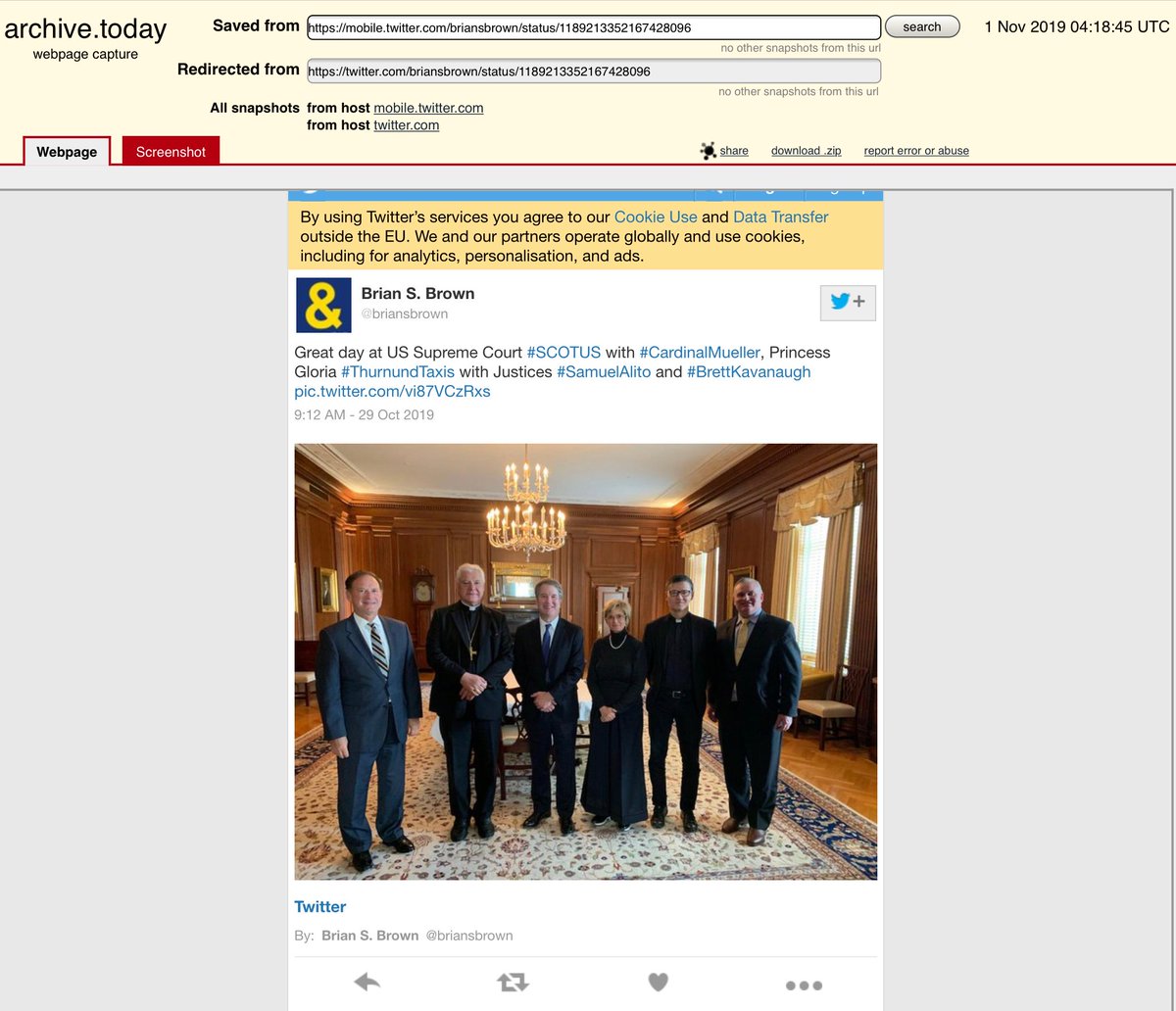 Because SCOTUS has YET to RULE on these three cases. It's not only unethical it's a gross breach of Judicial conduct
So the (likely) Ex Parte Meeting and subsequent selfie doesn't have a whiff of impropriety it smells like a Pig Farm.
Do you now understand WHY this is enraging?